Taproot Foundation Announces the Election of Oracle Netsuite's Peggy Duvette and the Resurrection Project's Anjanette Brown to the Board of Directors
Taproot Foundation Announces the Election of Oracle Netsuite's Peggy Duvette and the Resurrection Project's Anjanette Brown to the Board of Directors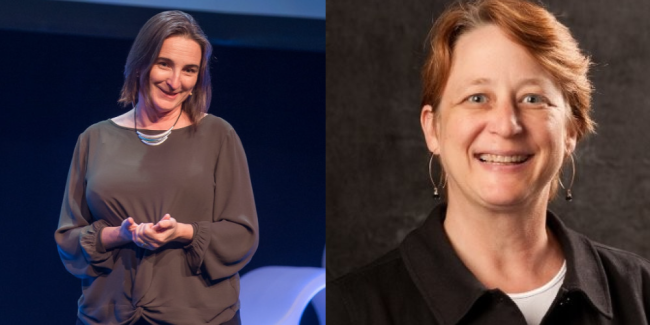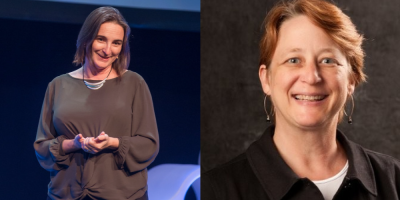 tweet me:
.@taprootfound elects @NetSuite's Peggy Duvette and @TRPistas's Anjanette Brown to its board. http://bit.ly/2ZiQwD3
Monday, June 10, 2019 - 3:30pm
NEW YORK, June 10, 2019 / 3BL Media / Taproot Foundation announces the election of Peggy Duvette and Anjanette Brown to its Board of Directors. 
 
Peggy Duvette has been a thought leader in technology, social change, and women leadership for over 15 years. As the Head of Social Impact at Oracle NetSuite, she is responsible for the donation of NetSuite products to nonprofits globally as well as NetSuite's signature capacity programs, Suite Pro Bono and Suite Capacity. 
"I am thrilled to be joining the Taproot Foundation board to drive more pro bono impact in the sector," noted Duvette. "More than ever, we need to empower professionals to give back so we can scale impact. Taproot Foundation is a leading organization in the field, and I am honored to be part of its future." 
Previously, as Executive Director of WiserEarth, Duvette was responsible for growing an online community of over 80,000 members from around the world working towards sustainability and social justice issues. She earned an M.B.A. with honors in Management and Sustainability from San Francisco State University. 
Anjanette Brown is a dedicated nonprofit finance executive and currently serves as the CFO for The Resurrection Project in Chicago, a community development organization serving the housing and leadership development needs of the Hispanic community. 
Prior to serving as the organization's lead finance professional, Brown was the CFO at Neighborhood Housing Services and Assistant Vice President of Accounting at Community Housing Partners. Brown holds a B. S. in Accounting from Virginia Tech University's R.B. Pamplin College of Business.  
"I'm honored to be working with the dedicated employees and Board of Taproot," said Brown. "I have spent much of my career in Housing Justice nonprofit work, and the engagements that I have personally experienced with Taproot have enabled my organizations to expand their message and reach in a way that didn't strain our precious resources. Pro bono relationships are key to moving our social change organizations forward." 
See a full list of Taproot Foundation's Board of Directors here.
About Taproot Foundation
Taproot Foundation, a national nonprofit, connects nonprofits and social change organizations with passionate, skilled volunteers who share their expertise pro bono. Taproot is creating a world where organizations dedicated to social change have full access—through pro bono service—to the marketing, strategy, HR, and IT resources they need to be most effective. Since 2001, Taproot's network of skilled volunteers have served 6,627 social change organizations providing 1.68 million hours of work worth over $193 million in value. Taproot is located in New York City, Chicago, San Francisco Bay Area, and Los Angeles, and is leading a network of global pro bono providers in over 30 countries around the world. www.taprootfoundation.org 
More From Taproot Foundation
Thursday, December 5, 2019 - 10:15am
Thursday, November 21, 2019 - 12:30pm
Thursday, October 31, 2019 - 9:15am