ON Semiconductor Expands STEAM Access by Supporting the Rochester Museum & Science Center's Museums for All Program
ON Semiconductor Expands STEAM Access by Supporting the Rochester Museum & Science Center's Museums for All Program
Written By: Cassandra Savel, CSR Intern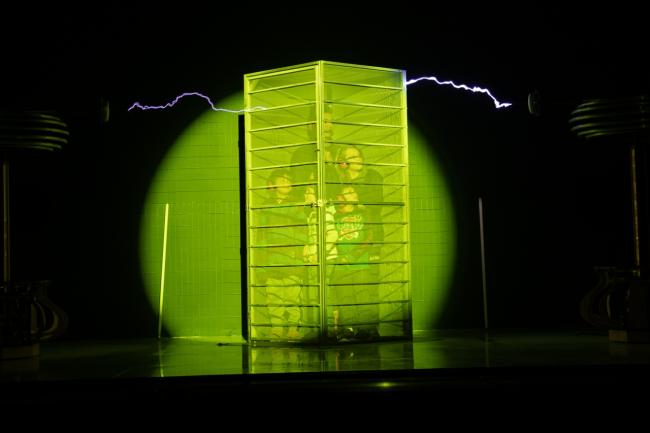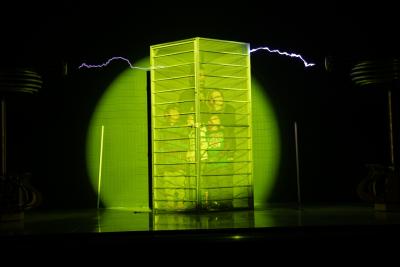 tweet me:
.@onsemi awarded a grant to @rocRMSC in support of their Museums for All program, which aims to expand access to educational and recreational opportunities for low-income residents of Rochester, New York. #CSRChampions #STEAM #ThinkON https://bit.ly/2OvVOrA
Monday, July 27, 2020 - 8:35am
At ON Semiconductor, we recognize the important role of museums in remembering the past and inspiring future generations. Acting as community spaces where people of all ages can attend, museums stand as a key vessel for intergenerational and life-long learning. As a 2019 Global Giving program grantee, the Rochester Museum and Science Center (RMSC) takes on this role to encourage youth and families in Rochester, New York and beyond to connect with their curiosities by participating in hands-on exhibits, exciting science experiments and exploring Rochester history and culture. 
In 2019, ON Semiconductor awarded a grant to the museum aimed at enhancing STEAM opportunities for all populations within the local Rochester community. The grant supported the Museums for All program, an initiative that strives to expand access to the museum's educational and recreational offerings for community members who qualify for SNAP (Supplemental Nutrition Assistance Program). These patrons are able to present their qualification card at the Museum to receive a discounted admission for $1. The program is an initiative of the Institute of Museum and Library Services (IMLS), a federal agency based in Washington, D.C., and administered by the Association of Children's Museums, through a cooperative agreement. With the reduced admission rates year-round, this encourages families of all backgrounds to be able to experience the life-long learning and community engagement benefits that museums have to offer. 
As Katie Mackey, the Corporate & Foundations Relations Manager at RMSC, expressed, "Museums for All helps us to connect more with city residents in lower income areas that don't have as much a chance to participate in these types of recreational activities."
By elevating accessibility, educational opportunities expand for people of all socio-economic levels across the region. 
Within six months of receiving this funding, RMSC was able to serve over 1,000 visitors under the Museums for All program. This promising turnout demonstrates the reach of the program's impact as popular visitors like families and youth, 3rd to 8th graders, flock to the museum. 
With three floors of fascinating exhibits and over 250 interactive activities in the museum, the Rochester Museum and Science Center is truly a local hub for families and students to explore the wonders of science and rich history of the region. The exhibits house over 1.2 million collection objects that span across various scientific subjects, Rochester history and culture, as well as connecting with the natural world. 
This year, the museum also built a special exhibit titled Changemakers: Rochester Women Who Changed the World, which explores over 200 lesser-known stories of women of various cultural and socio-economic backgrounds who have influenced the city of Rochester.
Aside from exhibits, the museum hosts public programs such as the Career Ladder, in which a number of high school students are trained to be floor staff members and perform science experiments and demonstrations. There are also exciting live science shows that go on throughout the week. The premiere science show Electricity Theater features an electrifying musical lightening show produced by twin solid-state Tesla coils, as well as a Faraday Cage demonstration that invites those brave enough to stand in the cage as it shields participants from electromagnetic bolts. 
As life-long resident, Katie Mackey noted, the Rochester Museum and Science Center is a cherished community space for visitors to connect with each other through educational experiences. The Museums for All program at RMSC hopes to expand in the future by expanding outreach to engage all in the community who are interested and eligible for discounted admissions, and offer them a chance to experience an array of unparalleled exhibits and programs. 
ON Semiconductor is committed to supporting organizations like the Rochester Museum and Science Center that strive to enhance STEAM Education and stimulates an understanding of science and technology, and their impact – past, present and future – on our lives. Expanding equitable access for these opportunities is vital for providing enriching learning experiences for children and families of all backgrounds. 
To learn more about the Rochester Museum and Science Center's Museums for All program, visit https://rmsc.org/ and https://museums4all.org/.
For more information about how ON Semiconductor is committed to supporting the communities in which we operate, connect with ON Semiconductor Foundation.
More From ON Semiconductor
Friday, September 18, 2020 - 3:40pm
Thursday, September 17, 2020 - 8:05am
Friday, September 11, 2020 - 4:25pm