Opening a Window to Our Supply Chain Via Virtual Reality Customer Tours
Opening a Window to Our Supply Chain Via Virtual Reality Customer Tours
Dell's new virtual reality tour of our suppliers' manufacturing facilities is one of the many ways we're helping customers see further and deeper into our global supply chain.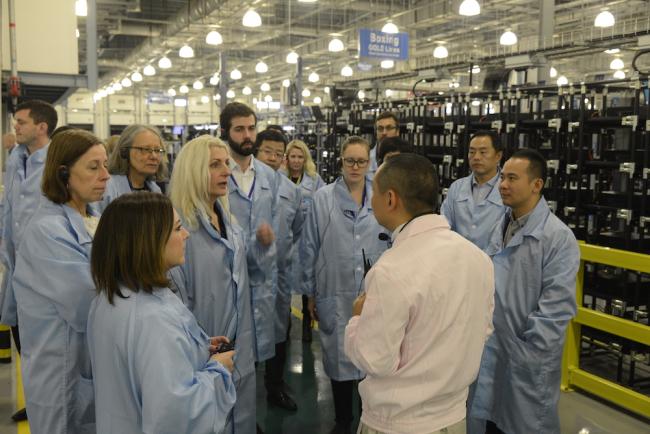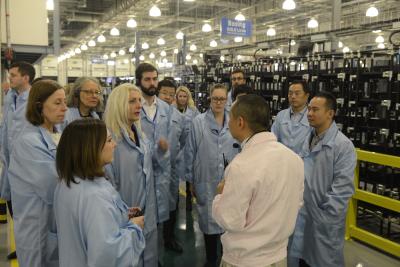 tweet me:
SEE how @Dell is opening a window to their global #supplychain via #virtualreality customer tours https://dell.to/2tDKqim #sustainability
Thursday, June 28, 2018 - 10:35am
Customers are increasingly concerned about the social and environmental impact of the products they buy. According to Nielsen's 2015 Global Corporate Sustainability Report, 66 percent of customers are willing to pay more for products and services from companies that are committed to positive social and environmental impact.
At Dell, we frequently get customer questions about our social and environmental impact that fall into the realm of our supply chain. Customers want to know things like where raw materials are sourced, how workers are treated and how production processes affect the planet. And we are committed to providing this information. That's why one of our 2020 Legacy of Good goals is to demonstrate 100 percent transparency of key issues within our supply chain, working with suppliers to mitigate risks in these areas.
It is our goal to audit 100 percent of high-risk direct materials suppliers (risk-assessed based on geographic location, business relationship, commodity and past audit performance) and select service suppliers (Suppliers of logistics, call centers and packaging, among other commodities, are included at Dell's discretion based on operational risk.) at least every other year to ensure they're upholding the high standards of ethical behavior outlined in the Responsible Business Alliance Code of Conduct. We also require key suppliers to publish a Global Reporting Initiative (GRI)-based sustainability report, publicly report their carbon emissions and water use data, and submit a water risk mitigation plan. To give customers transparency into all of these areas, as well as others, such as responsible sourcing and protecting vulnerable workers, we publish a Supply Chain Sustainability Progress Report and a Responsible Minerals Sourcing Report.
While these reports and data are critical to transparency, we wanted to do even more to deepen our customers' understanding of global supply chain conditions. Since 2015, we have hosted customers on annual, in-person tours of suppliers' facilities, each time visiting a different city. In late 2017, we hosted a tour in Chengdu, China, visiting two of our original design manufacturers: Wistron and Compal. During our Compal visit, we filmed the experience and turned it into a virtual reality tour, accessible to anyone worldwide.
Filming the tour (as opposed to staging a video) was important to us. It was created as actual customers explored the facility's manufacturing floor, recreation areas and dorms (Many workers come from other cities and countries for work.). We also captured the worker-engagement sessions in which customers directly asked workers about their living and working conditions. The virtual reality tour enables others to get a sense of what it's like to work and live in a factory.
This story shares one example of how Dell is committed to driving human progress by putting our technology and expertise to work where it can do the most good for people and the planet.
More From Dell Technologies
Wednesday, July 10, 2019 - 9:00am
Tuesday, July 9, 2019 - 12:30pm
Wednesday, May 8, 2019 - 10:30am