The Next Wave of Employee Engagement: Takeaways from the Benevity Goodness Matters Conference
The Next Wave of Employee Engagement: Takeaways from the Benevity Goodness Matters Conference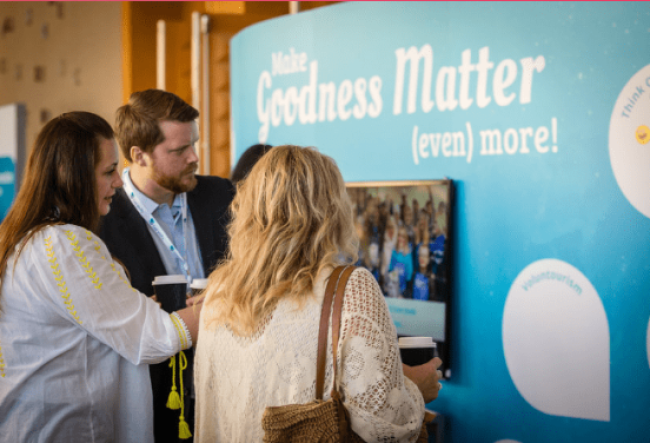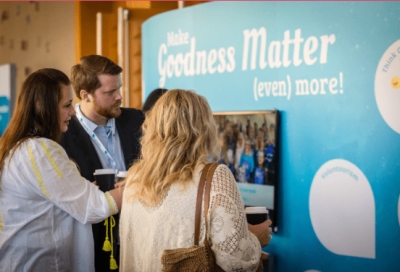 tweet me:
The Next Wave of Employee Engagement: Takeaways from the Benevity Goodness Matters Conference https://bit.ly/2NHhsrz via @Cone #GM2019
Monday, March 4, 2019 - 1:45pm
Last week, the Cone team headed to the Benevity Goodness Matters conference in Palm Springs, California for more than two days of conversation around imagining what's next in the world of employee engagement. The conference featured trends, insights and client stories, all focused on how organizations can better rally employees around company focus areas, as well as their personal passions. Here are our four big takeaways from the event:
It's Really a Balance Between Focus and Choice: Our research has found employees want a menu of ways to get involved at their workplace, and that was mirrored in a "Lightning Talk" from Kayla Mottola, senior specialist at TripAdvisor. The TripGives program has a goal to inspire and enable all employees to be active global citizens, but Mottola noted they achieve that through a balance of focus and choice. TripAdvisor gives employees the choice to pursue their personal passions and causes – even those that are political or religious. However, they find that many employees choose to support the company's focus area to raise awareness for the millions of displaced people worldwide. So, even when the organization provides an abundance of choice, many employees opt to align with the company cause.

Different Data Appeals to Different Stakeholders: When it comes to reporting the impact of employee engagement programs, not all data is created equal. In a session entitled, "Social Impact: Models for Measurement," moderator Farron Levy, CEO of True Impact, shared a key insight. Organizations must start by mapping out stakeholders and their unique needs, then curate the data that will be most useful to specific stakeholders. Christy Duncan, executive director at Albertsons, echoed the need to customize, "(the data shared with) HR is different than what we report to our senior executives."
To continue reading, please click here.
More From Cone Communications
Monday, August 26, 2019 - 3:00pm
Monday, August 26, 2019 - 2:00pm
Monday, August 12, 2019 - 11:00am