New Business Intelligence Tools Help EHS&S Leaders Predict Risks
New Business Intelligence Tools Help EHS&S Leaders Predict Risks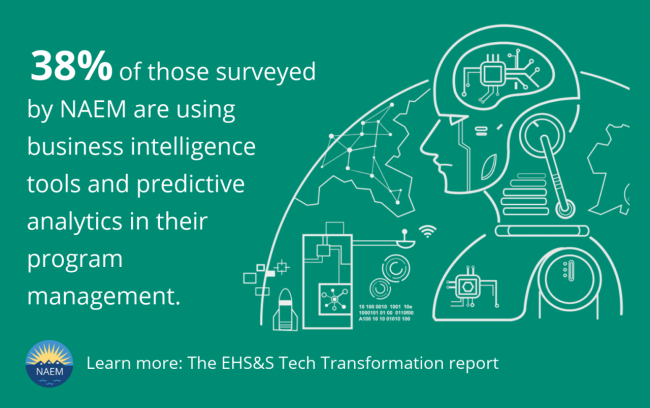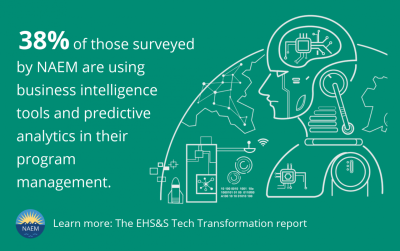 Learn more in NAEM's latest report: The EHS&S Tech Transformation
tweet me:
Interested in benchmarking how your company's use of the latest EHS&S tech tools stack up? Find out here: www.naem.org/EHSTech @NAEMorg #EHSTech19
Wednesday, February 13, 2019 - 11:15am
The integration of new technology tools are the next step in the EHS&S technology adoption curve, which for most companies began with the implementation of their software system. Today these innovations are shedding new light on EHS&S operational risks in real time. Learn more about how comapnies are using these tools in NAEM's latest report, The EHS&S Tech Transformation: https://www.naem.org/what-we-offer/research/reports/read/ehs-s-tech-transformation.
More From National Association for Environmental Management (NAEM)
Wednesday, October 9, 2019 - 10:30am
Monday, September 23, 2019 - 9:50am
Monday, September 16, 2019 - 1:45pm
Videos from National Association for Environmental Management (NAEM)