Mars' New Sustainable in a Generation Report – Our Progress to Date for the Thriving People Pillar
Mars' New Sustainable in a Generation Report – Our Progress to Date for the Thriving People Pillar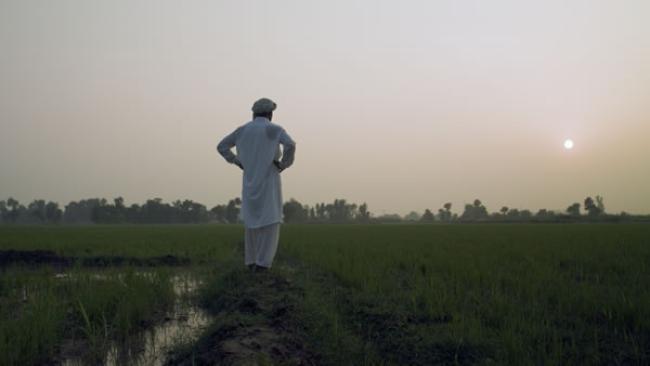 Click here to watch the SiG One Year On video
" href="https://www.3blmedia.com/sites/www.3blmedia.com/files/images/pakistan_ricefarmer7_600_0.jpg" rel="slick-gallery-node-225981">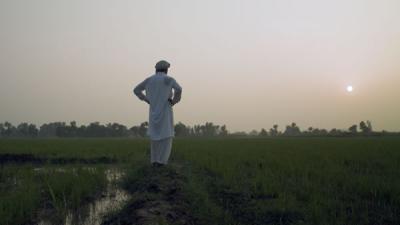 tweet me:
Global supply chains rely on smallholder farmers, but far too many are living in poverty. Learn how @MarsGlobal is working to help raise their incomes while improving sustainability: bit.ly/2N98G8H #SustainableInAGeneration
Monday, October 8, 2018 - 8:00am
A range of issues continue to face our global community—including climate change, poverty, obesity and water stress. That's what prompted us to launch our Sustainable in a Generation Plan last year, pledging to invest over $1 billion to start tackling these issues within our own supply chain.
Early indicators of progress for each pillar of our plan—Healthy Planet, Thriving People, Nourishing Wellbeing—say that we are moving in the right direction.
In our previous post, we talked about our progress to date for our Healthy Planet pillar. This week, we are sharing our Thriving People highlights:
Increasing Income
We are beginning our work by engaging smallholder farmers, together with our suppliers in our extended supply chains.  
On our vanilla and cocoa supply chains, we work with the Livelihoods Fund for Family Farming, using agroforestry and diversification to support farmers to improve their incomes. Our efforts are informed by decades of plant science research and experience, which demonstrate high potential to increase productivity and profitability for smallholder farmers.
In 2017, we launched the Farmer Income Lab—a collaborative 'think-do tank' that brings together Mars Associates and experts from academia, the private sector, civil society and government—to identify ways to increase farmer income. In our first year of this journey, we have focused on better understanding barriers to progress, as well as identifying what works in improving farmer incomes.
In addition, Mars Wrigley Confectionery's AdvanceMint™ program is advancing mint science and helping farmers to reduce their water use by a third over five years.
Through the AdvanceMint™ program, 20,000 mint farmers in India will receive training in agricultural practices over five years. In 2017, this training helped more than 2,600 farmers increase their yields by more than 67 percent, boosting their incomes and supporting their success.
Respecting Human Rights
Our human rights strategy focuses on three areas of our business:
our operations;
our first-tier suppliers;
extended supply chains in relevant sectors
We prioritize work on sector supply chains—such as cocoa, fish and palm oil—in which the most severe human rights risks, including forced labor and hazardous child labor, may be present.
And we work with a wide range of partners and platforms to drive systemic change across extended supply chains; from our leadership in the development of the Consumer Goods Forum's Priority Industry Principles on Forced Labor, to our work in the Leadership Group on Responsible Recruitment with the Institute for Human Rights and Business, to our own long-term strategic partnership with labor expert Verité.
Unlocking opportunities for women
Women play a powerful role in Mars' history and current leadership, and the evidence shows clearly that women's advancement and empowerment provide a high return on investment across the value chain.
An example of our work in extended supply chains includes efforts to unlock opportunities for women in cocoa farming communities in Côte D'Ivoire. Through an ongoing partnership between Dove® Chocolate, CARE® International and with support from the Jacobs Foundation, 3,500 women in cocoa farming communities participated in savings and loan programs. The Village Savings and Loan Program builds financial literacy and generates concrete opportunities to improve livelihoods. Loans are typically used for a variety of purposes, including investments in crops other than cocoa, which helps cocoa-farming families diversify their income and increase their economic security.
In the marketplace, we're proud to support The Unstereotype Alliance, a powerful collective commitment co-convened by UN Women and Unilever, to strengthen gender equality and eliminate gender stereotypes in advertising.
In our own workplaces, we're working to increase the percentage of female managers we employ—currently this stands at 42 percent. In 2018, we published our first Gender Pay Gap Report in the U.K., where we found that the current difference between the median hourly earnings of men and women is 2.5 percent. While this is much lower than the U.K. national average of 18.4 percent, we know there's still more to do to understand equal pay globally.
More From Mars, Incorporated
Tuesday, February 11, 2020 - 7:00pm
Monday, February 10, 2020 - 6:00pm
Wednesday, December 11, 2019 - 3:30pm