Johnson & Johnson Goes All out to Fight Against Epidemic
Johnson & Johnson Goes All out to Fight Against Epidemic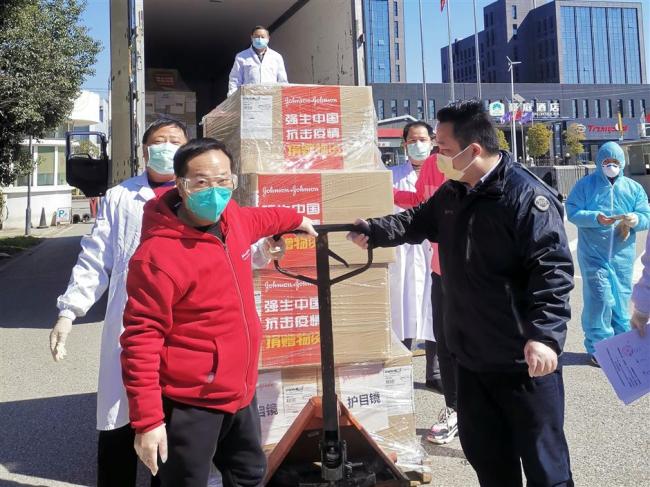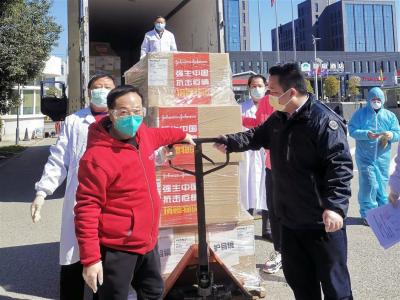 tweet me:
Read how a heroic @JNJNews employee led a group of employee-volunteers to support the transportation of multiple batches of urgently-needed donations of medical supplies to front-line hospitals in Wuhan: http://bit.ly/2TMkbVa #healthforhumanity
Monday, March 16, 2020 - 9:30am
It was 9pm, January 22, one day before the Spring Festival holiday.
Wang Donghua, a Johnson & Johnson China employee in Wuhan, the epicenter of the COVID-19 outbreak, received a message from Will Song, chairman of Johnson & Johnson China. 
"Donghua, hope you and your family are well. We learnt the front-line hospitals urgently need protective gear, so the company decided to donate medical supplies to support the doctors and nurses. Can you please help facilitate the donation efforts as soon as possible? All the best."
Wang didn't hesitate. As a Wuhan resident, an employee of a world-leading healthcare company and husband of the head nurse in a Wuhan hospital, he had long been thinking about what he could do. 
On the next morning, Wang contacted local hospitals and charity foundations, jumping on the role as volunteer-in-chief for Johnson & Johnson to help combat the epidemic. In the following weeks, he was joined by 11 more employee-volunteers and supported the transportation of multiple batches of donations from Johnson & Johnson to designated hospitals in Wuhan.
More From Johnson & Johnson
Wednesday, May 27, 2020 - 11:35am
Tuesday, May 26, 2020 - 12:30pm
Wednesday, May 20, 2020 - 12:30pm