INFOGRAPHIC: Americans Are Concerned About Climate Change, but Question Personal Impact
INFOGRAPHIC: Americans Are Concerned About Climate Change, but Question Personal Impact
Insights from the 2018 Cone/Porter Novelli Climate Change Snapshot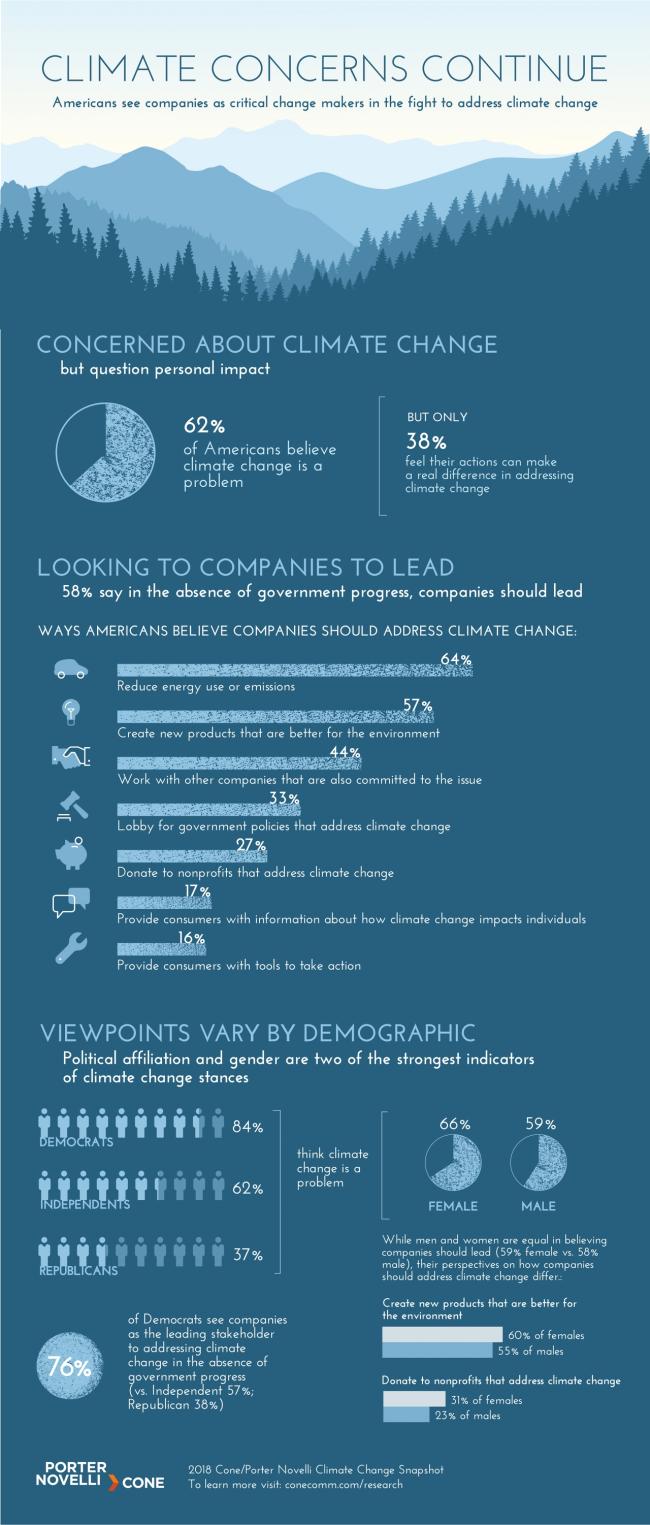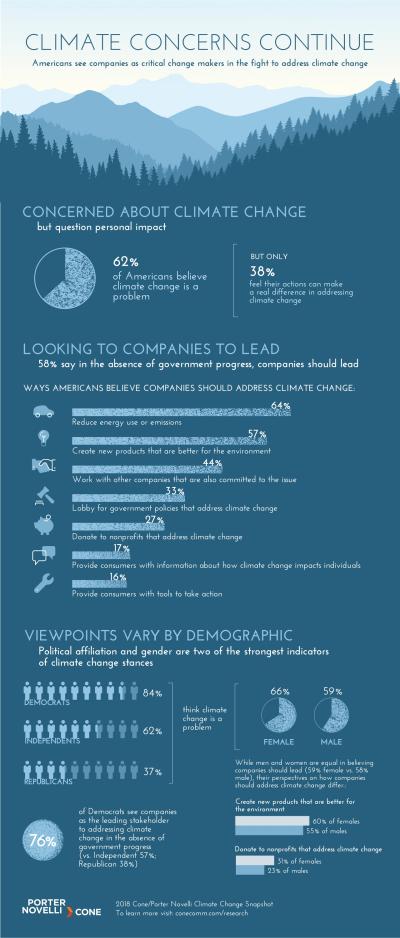 tweet me:
INFOGRAPHIC: Americans are concerned about climate change, but question personal impact: http://bit.ly/2MqUAdu
Thursday, September 13, 2018 - 10:15am
Although the United States is currently the only country that is not committed to the Paris Climate Accord, U.S. citizens are not turning their attention away from the effects of climate change. In fact, the majority of Americans believe climate change is a problem, but feel powerless to personally address it. Instead, individuals look to companies to take the lead on climate change solutions and commitments, especially in the absence of government progress, according to the 2018 Cone/Porter Novelli Climate Change Snapshot.
Read more here.
More From Porter Novelli/Cone
Friday, October 18, 2019 - 3:30pm
Monday, August 26, 2019 - 3:00pm
Monday, August 26, 2019 - 2:00pm