HP's Focus on Education: The Value of Shared Purpose
HP's Focus on Education: The Value of Shared Purpose
by Nate Hurst, Chief Sustainability and Social Impact Officer at HP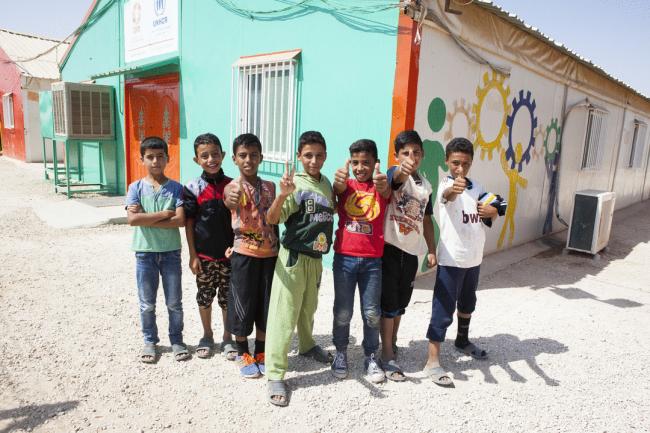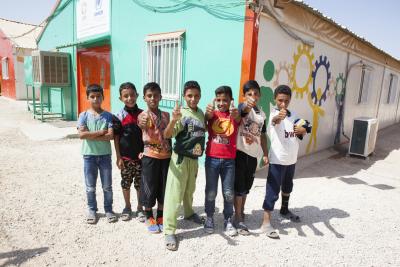 tweet me:
.@HPSustainable's Chief #Sustainability & #Social Impact Officer @nathanehurst discusses #SharedValue with @HP's VP of #education @Gus_Education in latest #blog http://bit.ly/2H61vYQ
Monday, April 2, 2018 - 9:05am
It's been seven years since Michael E. Porter and Mark Kramer published their big idea, "Creating Shared Value," in Harvard Business Review. I remember how it reverberated among the sustainability community—validating what many of us already believed to be true: companies can achieve both economic success and solve the world's challenges by redefining their purpose.
HP has long believed that what's good for society and the earth is good for business. But Porter and Kramer's work gave corporate purpose a label, Shared Value. It became a rallying cry for sustainability professionals to garner support from their C-suite and internal business teams to help shift perspectives on what corporate social responsibility (CSR) means.
I'm fortunate to lead a Sustainable Impact team in a company where Shared Values are embraced across organizations. As a result, we're able to help build and support local programs that solve challenges, and also demonstrate value to the business. One way this shows up at HP is through our focus on education. Last July, HP announced that we would improve learning outcomes for 100 million people worldwide by 2025. To make that happen, we need to think beyond the boundaries of sustainability, sales, product development, and marketing.
I recently sat down with HP's Vice President of Education Gus Schmedlen for an interview with our internal news channel, The Daily Inc, to talk about how our shared commitment to shared value is helping HP grow our business while improving society.
Here are excerpts from that conversation:
Nate: From a Sustainable Impact perspective, we wanted to focus on an area where we believed we could make the biggest, boldest difference, and be a partner in solving programs. Education was a natural choice.
Gus and the Personal Systems organization have deep market intelligence. They bring insights into how educators and students use technology, and where the opportunities for improvement and innovation are. They can also assess learning environments and develop technology solutions that reflect on-the-ground needs. Our Classroom of the Future strategy reflects this insight.
Gus: Yes, being immersed in classrooms led to insights that helped HP design student-centric solutions that focus on the instructional realities of schools and the individual needs of teachers, students and policymakers to prepare them for the future of work and life. From HP Classroom Manager and our new partnership with OpenStax to HP Education Edition PCs, we developed bespoke products and solutions that enable flexible, adaptive learning to help students, schools and communities succeed.
Education is a much bigger issue, though. It prepares a workforce and the citizenry of tomorrow—it is the single most important and sustainable capability of societies.  Nate and his team complement our efforts by understanding how development organizations and governmental agencies like the United Nations are working to transform education, what opportunities they see, and the social, economic, and political challenges they're up against, especially in emerging markets.
Nate: Collaborating puts us on a different footing when we meet with large educational nonprofits and education leaders. We're not a vendor and we're not a benefactor. They see HP as a committed partner with deep expertise in their domain.
Gus: It's the difference between completing a transaction and building a sustainable relationship. We're not just bringing HP computers to classrooms and walking away. We dig in and work with our customers, developing and applying technology to improve learning outcomes. It's an ongoing commitment that opens new opportunities and drives business results for HP.
A good example is HP's National Education Technology Assessment (NETA) process, a unique consultative engagement in which HP combines macroeconomic data and hyper-local insights to help governments create human capital development policies. We've done NETA studies around the world in countries like Rwanda, Hungary, Indonesia, and Peru.
Nate: Companies have traditionally approached corporate social responsibility as "giving back" or "doing good" by donating money and resources, or volunteering time. While those things help, they don't get to the root of complex challenges like widening access to education and improving learning outcomes, and they're tough to scale.
Gus: Agreeing on what we want to achieve together shapes our strategy. Our goal to reach 100 million people is possible only if our business goals are aligned with our social impact objectives.
A great example of where our partnership has delivered both social and business benefits is HP LIFE, a program of the HP Foundation that makes free online business and IT skills training available to everyone globally. The acronym LIFE stands for Learning Initiative for Entrepreneurs. HP employees across many roles in the company offered input from that strengthened its content, so aspiring entrepreneurs and small business owners can get more out of HP LIFE.
Nate: Reinventing education to improve learning outcomes is a virtuous cycle. It tackles a primary cause of economic and social inequality. Making education more accessible and effective helps people get better jobs, launch small businesses, and create opportunities for their families and communities.  
Better learning, better business, better world
By aligning our Sustainable Impact agenda with our business priorities, we're improving lives—and fueling a growing marketplace for HP products while strengthening our brand. The more we can do to reinforce education as a source of collaboration and innovation across HP, the stronger we'll be.
More From HP, Inc.
Wednesday, July 8, 2020 - 11:45am
Thursday, July 2, 2020 - 2:00pm
Wednesday, July 1, 2020 - 5:45pm