Experts Learn How to Protect Trees AND Utility Lines
Experts Learn How to Protect Trees AND Utility Lines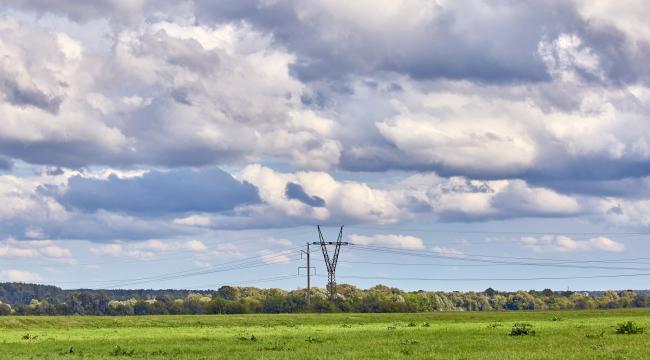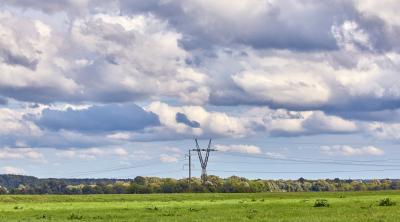 tweet me:
Utilities and communities are working together to plant trees compatible with utility lines. http://bit.ly/2uQcoe9
Monday, August 21, 2017 - 8:00am
Guest post by Phil Charlton, Ph.D. Executive Director, Utility Arborist Association.
North America depends on electricity and gas. Admittedly, I get my energy from caffeine but I depend on electricity to make the coffee. My house is heated with gas. I depend on streetlights and stop lights, both of which depend on electricity. Our jobs, factories, and every other part of life are possible because of the electric and gas infrastructure that supplies our homes and businesses. 
Unfortunately, trees and other vegetation — if not planted in the right place — are not always compatible with our energy needs. The network that crisscrosses North America includes about 5 million miles of high-voltage distribution lines (the ones that run down our neighborhood streets), 450,000 miles of very high-voltage transmission lines largely running across the natural landscape, and 300,000 miles of underground liquid and gas pipelines. Trees growing near this enormous system can pose several problems. Kids climb trees and can be exposed to dangerous electrical lines. Tree care workers and homeowners might not know the danger that these lines pose to them as they do their daily work. Trees can interfere with and damage overhead powerlines, interrupting service to our homes and businesses. Tree roots can damage underground gas and liquid fuel lines. Forest fires in the west are often attributed to trees contacting powerlines.
In the end, utilities must control incompatible vegetation to ensure public and worker safety as well as service reliability. Do you remember when New York City and the surrounding states had a blackout? It all started with three electric transmission lines contacting three trees resulting in 11 fatalities and billions of dollars in economic damage.
Unfortunately, while the vegetation maintenance work required helps meets safety and reliability needs, it often conflicts with some of our other interests such as beautiful street trees, energy conservation, and maintenance of diverse wildlife habitats.
The good news is that utilities, communities, environmental groups, and the public are learning that some strategies can help minimize the conflicts and generate so many positive benefits. Utilities and communities are working together to plant trees compatible with utility lines and promote sustainable ecosystem services such as energy conservation, CO2 sequestration, aesthetics, and storm water management. Where utility corridors cross the landscape, integrated vegetation management (IVM) is being adopted by many companies with the support of governmental and environmental nongovernmental organizations as well as landowners and the public. IVM allows for protection of cultural resources; protection and encouragement of rare, threatened and endangered species; creation of improved wildlife habitat; and more.
To help ensure that challenges and successes with IVM are being shared more broadly, the Arbor Day Foundation and the Utility Arborist Association developed the Trees & Utilities Conference. This will be the premier education, training, and networking event bringing together utility vegetation managers with other stakeholders interested in both the urban forest and rural landscape. The Trees & Utilities Conference will also give the industry the opportunity to recognize companies that are approaching the challenge with excellence. The Arbor Day Foundation will be honoring utilities that have achieved Tree Line USA recognition, in part by actively working with the people and businesses of their communities. The Right-of-Way Stewardship Council will be recognizing seven electric and one gas utility that has demonstrated excellence and leadership in the implementation of sustainable IVM practices. The Utility Arborist Association will recognize leaders in promoting safety as a core value in the industry and others that have gone above and beyond to support education, training, research, and more to improve the industry.
The Trees & Utilities Conference is an opportunity for all stakeholders, even you, to get engaged. Everyone will learn about the latest in scientific research and will network with the men and women who manage our utility forest. Broad participation will benefit us all.
Visit Trees and Utilities to register today.
More From Arbor Day Foundation
Tuesday, June 30, 2020 - 8:00am
Monday, June 22, 2020 - 8:00am
Monday, June 8, 2020 - 9:00am