In Depth: Cyndhi Berwyn
In Depth: Cyndhi Berwyn
From the Air Force to flying a hospital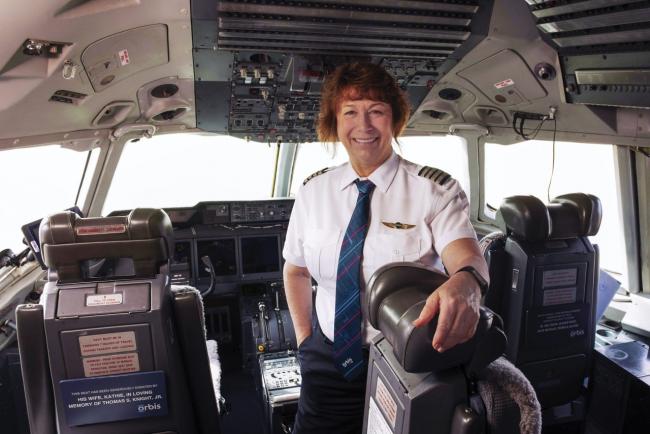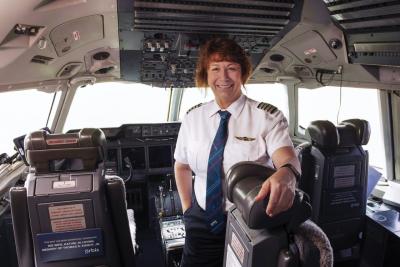 tweet me:
.@FedEx's Cyndhi Berwyn is flying a hospital in her spare time, making a difference and helping to change the world. https://bit.ly/2Lu4DAA
Monday, May 18, 2020 - 9:30am
By Dan Pimentel
While studying meteorology at the University of Hawaii in the 1970s, Cyndhi Berwyn began flying gliders. In her senior year, the US Air Force decided to allow women to become pilots in the service. After she competed for a slot and was selected as one of the first women in that program, she became an Air Force instructor, flying T-37s and T-38s. Her career made a roaring start.
During her Air Force years, Berwyn continued to build general aviation experience by flying hot air balloons, seaplanes and helicopters, before joining the Air Force Reserve flying KC-10s once her active duty was over. At about the same time, she was hired as a pilot for FedEx, where she has been employed for the past 34 years. Through her career at FedEx, she's been a flight engineer, first officer and/or captain on the Boeing 727, Douglas DC-10, Airbus A300, McDonnell Douglas MD-11 and Boeing 777, respectively.
More From FedEx Corporation
Monday, April 12, 2021 - 11:15am
Friday, April 9, 2021 - 10:50am
Friday, March 26, 2021 - 10:45am
Videos from FedEx Corporation