Cox Enterprises Sponsors Girls Who Code's Code From Home Programming
Cox Enterprises Sponsors Girls Who Code's Code From Home Programming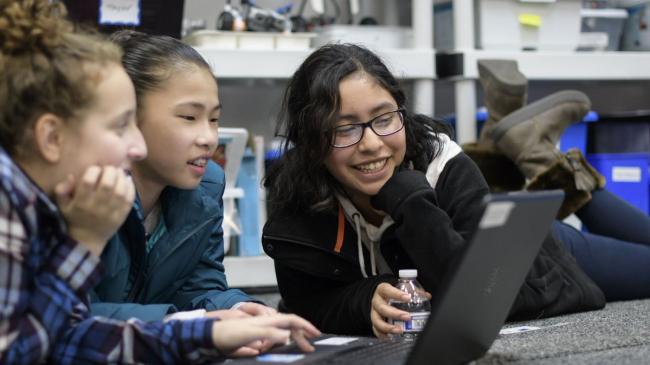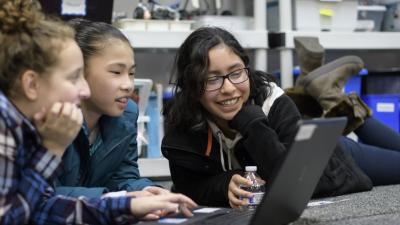 tweet me:
.@CoxEnterprises empowers a generation of change-makers by sponsoring @GirlsWhoCode's #CodeFromHome programming: https://bit.ly/2XabjtQ
Friday, July 31, 2020 - 11:00am
As proud sponsors of Girls Who Code's #CodeFromHome programming - we are empowering a generation of change-makers solving our most urgent problems. Be sure to check out their weekly free activities!
About Girls Who Code
Girls Who Code is an international nonprofit organization working to close the gender gap in technology, and leading the movement to inspire, educate and equip young women with the computing skills needed to pursue 21st century opportunities.
Since launching in 2012, Girls Who Code has reached 500 million people through its work and 300,000 girls through its in-person programming. College-aged alumni of Girls Who Code are declaring majors in computer science and related fields at 15 times the U.S. average. In 2019, the organization was named the #1 Most Innovative Non-Profit on Fast Company's Most Innovative Companies list. Follow the organization on social media @GirlsWhoCode.
Cox Enterprises
Cox Enterprises is dedicated to building a better future through our leading communications and automotive services. Our major operating subsidiaries include Cox Communications and Cox Automotive. Headquartered in Atlanta, Georgia, Cox is a global company with $21 billion in annual revenues and brands that include Autotrader, Kelley Blue Book and Cox Homelife. Founded in 1898 by Ohio Governor James M. Cox, the company is a family-owned business committed to its people, communities and the planet. To learn more about Cox, visit coxenterprises.com