Consumers Energy Chief Sees Solar Future in Michigan
Consumers Energy Chief Sees Solar Future in Michigan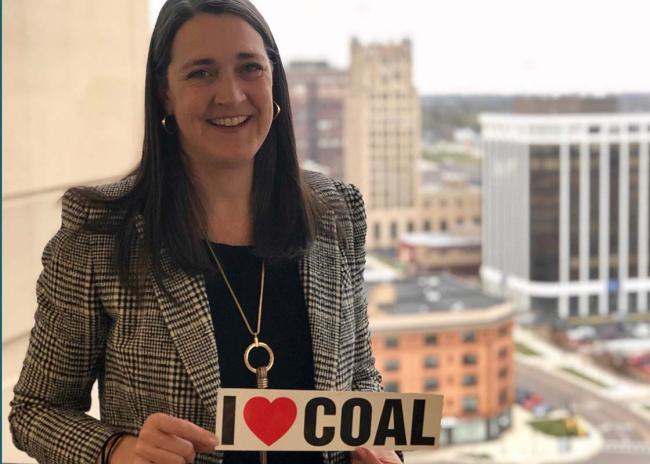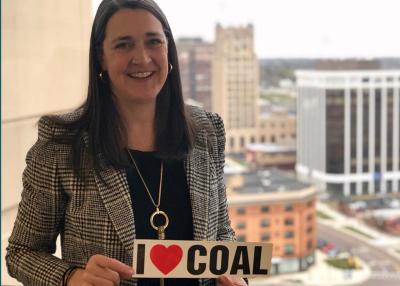 tweet me:
.@ConsumersEnergy CEO @poppepk speaks about the company's switch from coal to #renewableenergy and the bright future for #solar power in Michigan http://bit.ly/2HRF4HF via @BridgeMichigan
Monday, May 20, 2019 - 10:30am
Patti Poppe likes to joke about the bumper sticker she once stuck on her Chevy Volt electric hybrid car: "I ♥ coal."
These days, the sticker sits in Poppe's office at Consumers Energy's headquarters in her hometown of Jackson. It's a symbol of her personal evolution on climate change — and the transformation she's leading at Michigan's largest natural gas and power provider.
Poppe is the CEO of Consumers Energy's and its corporate umbrella CMS Energy. The company serves natural gas and/or electricity to 6.7 million residents across Michigan's Lower Peninsula, and it's rapidly weaning itself from fossil fuels in favor of cheaper, renewable power that doesn't spew heat-trapping gasses linked to climate change.
Similar trends are playing out across the country as coal-fired power plants become too expensive to operate and climate concerns grow. But Consumers' carbon-cutting ambition stands out.
Click here to read more about Consumers Energy's switch to renewable resources.
More From Consumers Energy
Tuesday, November 12, 2019 - 2:20pm
Friday, October 18, 2019 - 3:00pm
Monday, August 19, 2019 - 12:05pm