Congratulations to Virginia's 2017 Cox Conserves Hero - Barbara Duerk
Congratulations to Virginia's 2017 Cox Conserves Hero - Barbara Duerk
Roanoke Valley Chapter of FRIENDS of the Blue Ridge Parkway receives $10K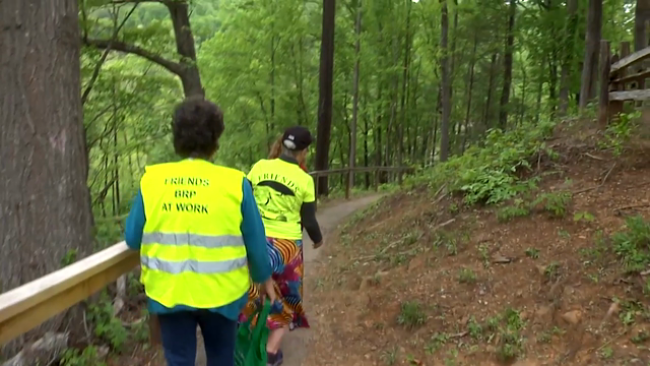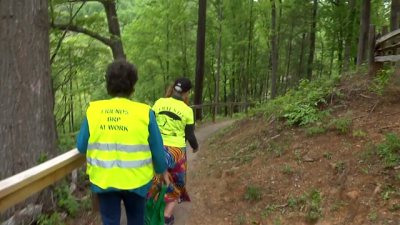 tweet me:
#ParksAndRecreationMonth: Congrats to VA's 2017 Cox Conserves Hero - Barbara Duerk http://bit.ly/2uMdQha
Thursday, July 20, 2017 - 12:45pm
Happy #ParksAndRecreationMonth!
Congratulations to Virginia's 2017 Cox Conserves Hero, Barbara Duerk! Duerk has long been a visionary force in the Roanoke Valley, known for her tireless pursuit of building a better community and equal opportunity for all residents. Her efforts toward civic endeavors include activities such as preparing and serving food for the homeless, advocating for cycling as a form of transportation and recreation, helping young girls gain confidence and leadership skills through outdoor activities and supporting the preservation of the Appalachian Trail Club and the Blue Ridge Parkway. Her nonprofit of choice is the Roanoke Valley Chapter of FRIENDS of the Blue Ridge Parkway.
Congratulations to the two runners-up - Diana Ramsey and Nancy Vehrs. They each received $5,000 for their nonprofits of choice. Diana Ramsey represented Hampton Roads and selected Virginia Association for Parks as her nonprofit of choice; Fairfax County finalist Nancy Vehrs chose the Potowmack Chapter of Virginia Native Plant Society. 
Nominations are currently being accepted for the Atlanta and Boston programs. Nominate your environmental volunteer at www.coxconservesheroes.com. 
More From Cox Enterprises
Friday, November 17, 2017 - 9:00am
Wednesday, November 15, 2017 - 11:00am
Wednesday, November 15, 2017 - 9:00am