Carlsberg Group Sets Out Plan to Combat Irresponsible Drinking
Carlsberg Group Sets Out Plan to Combat Irresponsible Drinking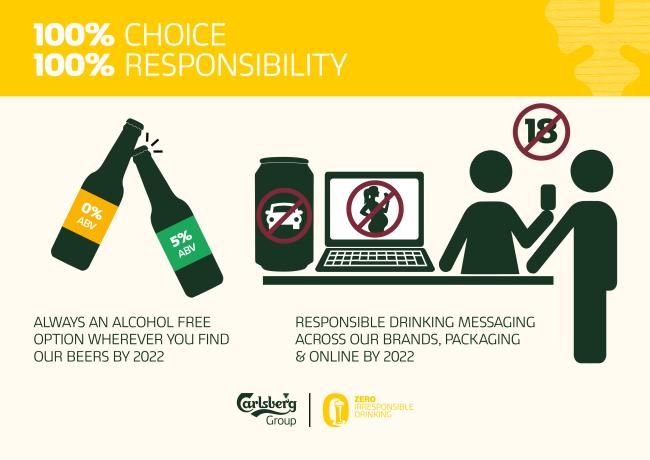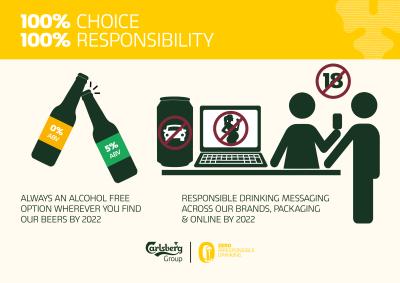 tweet me:
.@CarlsbergGroup has an ambition of ZERO irresponsible drinking. Learn more: http://bit.ly/2tTBuoZ #TowardsZERO
Monday, July 31, 2017 - 8:30am
Beer can be enjoyed at many positive occasions, bringing people together. 
However, irresponsible drinking can turn those positive moments into problematic ones, which is why the Carlsberg Group's vision for a better tomorrow is a society without irresponsible drinking. No drinking and driving. No underage drinking. Just moderate consumption and enjoyment.
In this area, Carlsberg focuses on choice and collaboration: providing options that help consumers make informed and responsible choices, and collaboration with partners who can help address and prevent alcohol-related harm.
Towards 2030, Carlsberg targets 100% of its markets to improve on responsible drinking every year, and by 2022, targets 100% availability of alcohol-free beer and 100% of packaging and brand activations to include responsible drinking messages.
Carlsberg Group targets
2030
100% of markets improve on responsible drinking year on year
2022
100% availability of alcohol-free beer (AFB) 
100% responsible drinking messaging through packaging and brand activations
100% of markets run partnerships to support responsible consumption
The targets are part of the Carlsberg Group's new sustainability programme, Together Towards ZERO – which states the brewer's ambitions and targets towards 2022 and 2030.
Read more about Together Towards ZERO, here.
More From Carlsberg Group
Monday, December 4, 2017 - 10:00am
Tuesday, November 28, 2017 - 10:00am
Friday, November 24, 2017 - 10:30am