Brown-Forman Launches Corporate Responsibility Report and Video Series
Brown-Forman Launches Corporate Responsibility Report and Video Series
Report and videos focus on employees as responsibility champions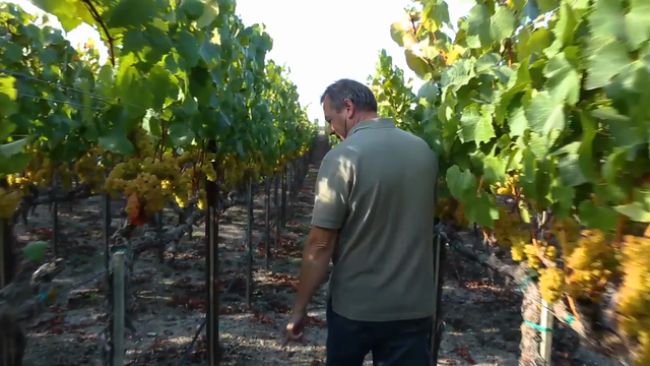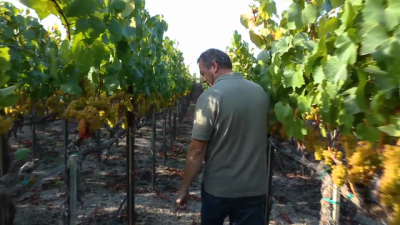 tweet me:
Latest Brown-Forman report and videos focuses on employees as responsibility champions http://bit.ly/2ufPN5N #corporateresponsibility
Tuesday, August 1, 2017 - 11:00am
LOUISVILLE, Ky., August 1, 2017 /3BL Media/ -- Brown-Forman (NYSE: BFA)(NYSE: BFB) announced today the publication of its sixth corporate responsibility report, outlining the company's responsibility commitments, key achievements, and challenges. The report and consolidated performance data are available for download on the company's web site at www.brown-forman.com/responsibility.
This year's report features narratives describing employees who champion the cause of responsibility throughout the business, from the founder of a non-drinker's employee resource group to an employee who organized a significant refugee aid effort in Europe. "The report and the everyday champions throughout Brown-Forman reveal our best spirit and embody our deeply held values," said CEO 
Paul Varga. "Our responsibility commitment reflects our highest purpose of enriching the experience of life and desire to endure forever."
In addition to the written narratives, Brown-Forman has produced a series of videos to accompany the report which help bring to life the company's responsibility approach and actions, including its proactive alcohol responsibility efforts in its sales and marketing, as well as the long history of environmental sustainability at the Jack Daniel Distillery in Lynchburg, Tennessee. The videos are available on the company's website.
New to this year's report is the company's evaluation of Brown-Forman's corporate responsibility strategy against the United Nations Sustainable Development Goals (SDGs). The company identified a subset of goals it believes has the strongest connection to its work, such as preventing and treating alcohol abuse and promoting responsible drinking, and environmental sustainability efforts such as clean water, affordable and clean energy, and sustainable agriculture.
The company also updated its progress against its environmental sustainability goals. It reported a 6.9% decrease in wastewater discharge per unit of product and an increase in its list of zero waste facilities from three to five, with 85% of total waste generated by all of their facilities diverted from landfill. However, absolute greenhouse gas emissions have increased 10.9% from the company's 2012 baseline primarily due to significant production increases from new distillery and warehouse operations. The company is investigating new investments in renewables and remains optimistic that they will hit their ambitious target of a 15% reduction by 2023.
Other highlights of the Corporate Responsibility Report include Brown-Forman's continued progress towards its supplier diversity goal of sourcing 16% of procurement from minority- and women-owned businesses by 2020. The company also debuts its vision for community engagement through contributions that ensure basic living standards, support healthy and sustainable living, and enhance intellectual and cultural living through arts and education.
"We have been on a steady path of integrating responsibility more deeply into our business through our people and our partners. We believe our business success depends not just on what we do but also why and how we do it. The report and accompanying videos are an opportunity to share our purpose of enriching life with others and invite them into our work," states Rob Frederick, Director of Corporate Responsibility.
For nearly 150 years, Brown-Forman Corporation has enriched the experience of life by responsibly building fine quality beverage alcohol brands, including Jack Daniel's Tennessee Whiskey, Jack Daniel's & Cola, Jack Daniel's Tennessee Honey, Jack Daniel's Tennessee Fire, Gentleman Jack, Jack Daniel's Single Barrel, Finlandia, Korbel, el Jimador, Woodford Reserve, Old Forester, Canadian Mist, Herradura, New Mix, Sonoma-Cutrer, Early Times, Chambord, BenRiach, GlenDronach and Slane. Brown-Forman's brands are supported by over 4,700 employees and sold in more than 165 countries worldwide. For more information about the company, please visit http://www.brown-forman.com/.