Early Times® "Dogbassador" Graduates K9s for Warriors Program
Early Times Adopted Puppy from Kentucky Humane Society Is Matched with Veteran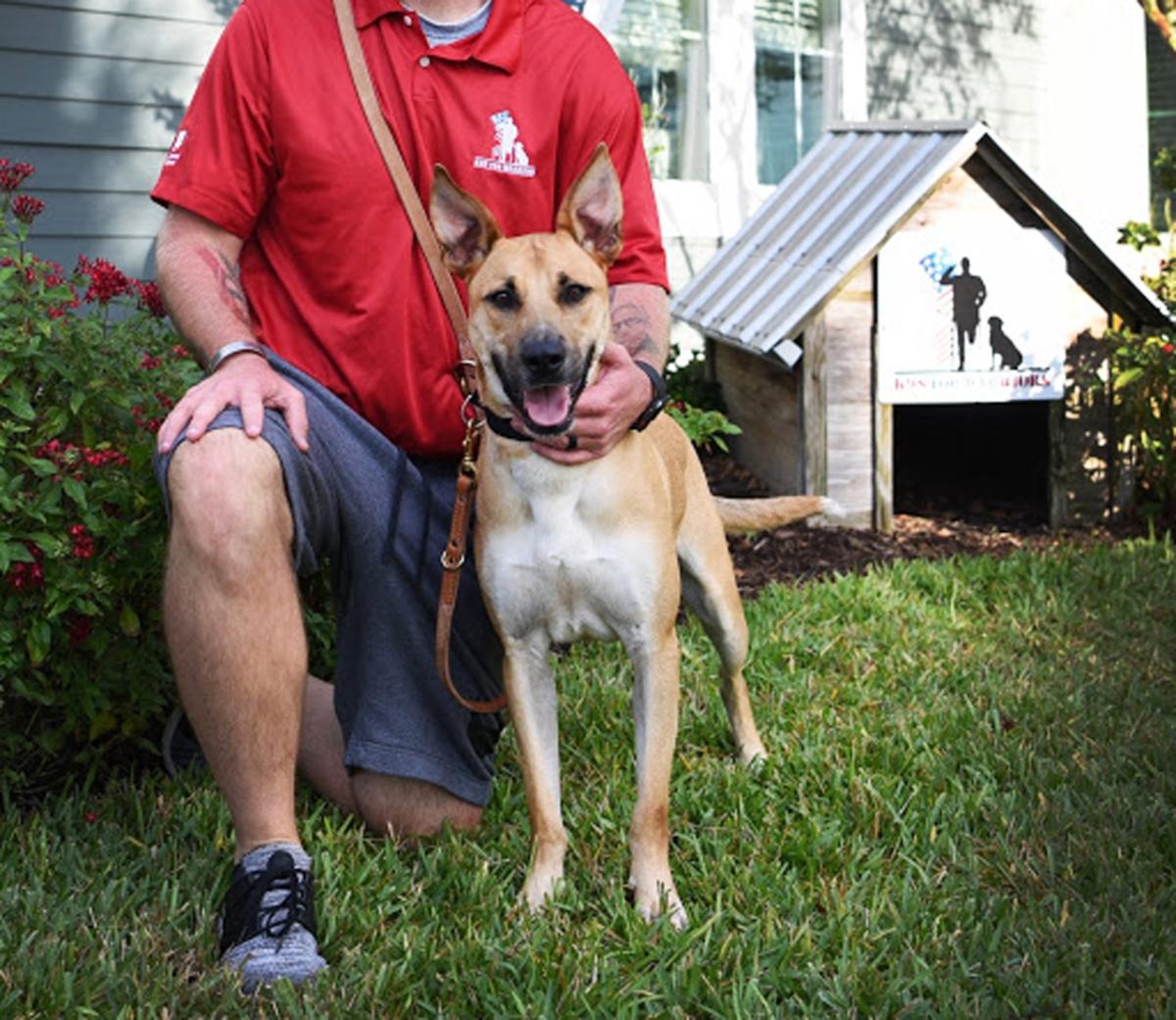 LOUSIVILLE, Ky., November 14, 2019 /3BL Media/ –Today, The Early Times® Kentucky Whisky "Dogbassador," Earl, a one-year-old male rescue puppy, graduates the K9s For Warriors training program after completing the final step in his nine-month journey.  The program contributes to a four-year partnership in which Early Times has donated over $225,000 to K9s for Warriors.
In March of this year, Early Times worked with The Kentucky Humane Society, a nonprofit organization and Kentucky's largest pet adoption agency, to identify and adopt the perfect candidate for the K9s For Warriors program, a nonprofit organization committed to training service canines for military veterans suffering from PTSD, traumatic brain injury, and other trauma resulting from post 9/11 military service.
"The minute our team met Earl, we knew he was special and we had high hopes he would graduate and be matched with a veteran," said Dallas Cheatham, Early Times senior brand manager. "50% of the dogs who begin training do not complete the program due to medical or behavioral incompatibilities. It takes a specific personality to become a service dog."
Earl began his formal service training at K9s For Warriors in Ponte Vedra, Florida, in July. Throughout his time in training, Earl learned verbal cues such as "sit" and "down" and improved his focus and sensitivity to touch. A tug toy was used as a reward for him during training which allowed him to stay engaged and managed his energy. Earl trained at K9s For Warriors campus as well as many stores, parks and restaurants to get him accustomed to staying calm and relaxed with his future warrior in public.
"Earl has made tremendous growth from the first time I walked into his kennel to the dog he is today," said K9s For Warriors K9 Trainer, Erik Kolbow. "He learned commands quickly and enjoyed his training sessions because his active brain got to work. He is a very smart dog with incredible affection and positive energy making him a great companion for a warrior."
Once Earl passed all tests required to become a certified service dog, he was ready to be paired with a warrior. Upon being matched with his warrior in the November 2019 class, the K9s For Warriors team spent the next three weeks training Earl side-by-side with his warrior to facilitate life-long bonding. After graduating today, they will return to the warrior's home to live out their new "leashes" on life together.
###
About Early Times Kentucky Whisky:
From a rich history dating back to 1860, Early Times continues to use the same process of distilling, using crystal clear Kentucky water, select grains, and a special yeast. Early Times is matured in oak barrels to give it special smoothness and flavor. The Brown-Forman Company acquired Early Times in 1923. Today its smoothness is savored in over 40 countries. Visit www.earlytimes.com or Early Times' Facebook page to learn more.
About K9s For Warriors:
K9s For Warriors is the nation's largest provider of service dogs to military veterans suffering from Post-Traumatic Stress Disorder (PTSD), Traumatic Brain Injury (TBI), and/or Military Sexual Trauma (MST) as a result of military service post-9/11. The service dog program is unique and offers an innovative approach to recovering from the invisible wounds of war. Two lives are transformed with each pairing. The veteran reduces his/her risk of suicide while the rescue dog receives a newfound purpose. Find more information at www.k9sforwarriors.org|Facebook|Twitter
About Kentucky Humane Society:
A private nonprofit organization headquartered in Louisville, the Kentucky Humane Society is the state's largest pet adoption agency and spay/neuter provider. A champion for companion animals, KHS is focused on creating more compassionate communities through leadership, education and proactive solutions. Learn more http://www.kyhumane.org.