Alliance for Community Trees Groups Improve Communities Through Tree Planting
Alliance for Community Trees Groups Improve Communities Through Tree Planting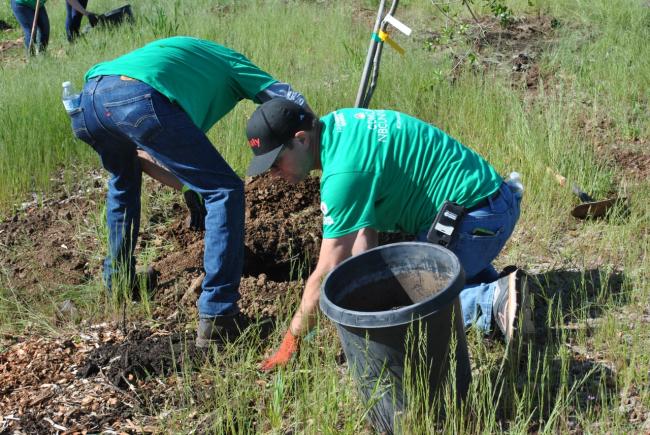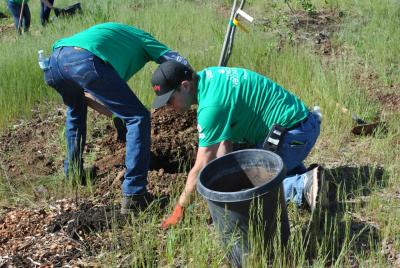 tweet me:
Learn how @alliance4trees members across the country are greening their communities. http://bit.ly/2SAIeDG
Monday, January 21, 2019 - 8:00am
Local impact happens when community-based tree planting organizations create projects that involve citizens, schools, churches, and
government. This is the work of the nearly 130 members of the Alliance for Community Trees program. These passionate nonprofit organizations are the boots on the ground — a grassroots network united in its purpose of improving communities and towns across the country with trees.
One benefit of membership is grant eligibility. This past year, three smaller member organizations were awarded grants to participate in an Alliance for Community Trees mentor exchange program. Community Greening of Delray Beach, Florida; Up With Trees of Tulsa, Oklahoma; and Trees Forever of Marion, Iowa, had the opportunity to engage in site visits with larger Alliance for Community Trees members that offer the potential for learning and idea sharing. 
With more than 90 percent of Americans living and working in towns and metropolitan areas, the need for informed action on a local level is greater than ever. The Alliance for Community Trees is an integral part of making that happen. The network members help deliver our shared mission in the communities they serve.
View the Arbor Day Foundation 2018 Annual Report in its entirety.
More From Arbor Day Foundation
Monday, July 6, 2020 - 8:00am
Tuesday, June 30, 2020 - 8:00am
Monday, June 22, 2020 - 8:00am