Alexion Empowers Communities Through Science and Engineering
Alexion Empowers Communities Through Science and Engineering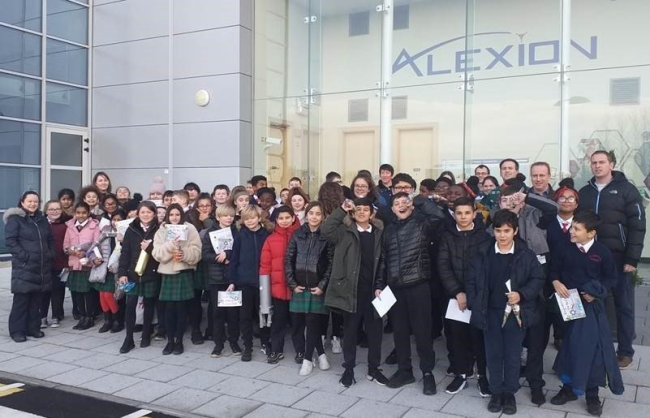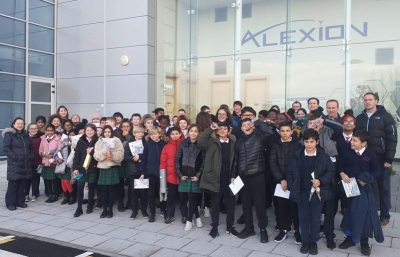 Thursday, May 14, 2020 - 2:00pm
Please note that the activities highlighted in the following article took place prior to the current global health crisis.
Two years ago, Alexion employees in Ireland began exploring fun and engaging ways to provide STEAM (Science, Technology, Engineering, Arts, and Math) education to local primary school children, and the STEAM Program-in-a-Box was created. This 9-lesson, 10-week program includes classes on topics ranging from the formation of atoms in the universe to the evolution of life on earth.
Through this program, Alexion volunteers work with nearly 200 children each year, inspiring them to embrace STEAM subjects and pursue careers in these fields. The first ready-to-teach component is Science-in-a-Box, which promotes critical thinking and opens young minds to potential STEAM careers. The second, Engineering- in-a-Box, explores sustainable design solutions to issues that humanity faces today. Alexion volunteers show students how scientists and engineers can improve medical treatments as well as the quality of lives of patients and their families.
To learn more about how Alexion is serving its communities, visit Alexion.com