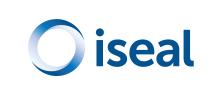 ISEAL supports ambitious sustainability systems and their partners to tackle the world's most pressing challenges. With our growing global network and our focus on credible practices, we drive impact and make markets a force for good. From the climate emergency and biodiversity crisis to human rights and persistent poverty, the world needs scalable and effective solutions. Our convening power and thought leadership accelerate positive change on these critical challenges, so companies and governments can meet their sustainability commitments and the UN Sustainable Development Goals.   We work by: 
defining credible practice for sustainability systems based on emerging global consensus
convening forums for collaboration, sharing of experience and collective action
delivering expertise, advice and training
facilitating and promoting innovation to strengthen sustainability systems. 
Together, we can deliver real and lasting change for the benefit of people and planet.
Get Involved