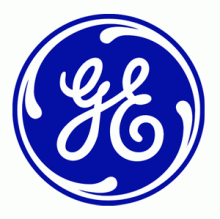 GE (NYSE: GE) is an advanced technology, services and finance company taking on the world's toughest challenges. Dedicated to innovation in energy, health, transportation and infrastructure, GE operates in more than 100 countries and employs about 300,000 people worldwide. For more information, visit the company's Web site at www.ge.com.
Citizenship at GE is more than a program or a set of good intentions - it is a full-time commitment built upon cultural behaviors and actions. These actions are integrated with business strategy and have defined goals, strategies and metrics that make it actionable and accountable.
At the heart of GE's approach is a simple framework: make money, make it ethically and make a difference. GE is rigorous and deliberate about how it can help solve some of the world's toughest problems. This approach is recalibrated often to address changing circumstances and challenges — but the company's values consistently ground its views on what's important. For more information, visit the company's Citizenship Web site at www.gecitizenship.com.