Yum! Brands Pledges $3 Million to Advance Equality and Social Justice
Yum! Brands Pledges $3 Million to Advance Equality and Social Justice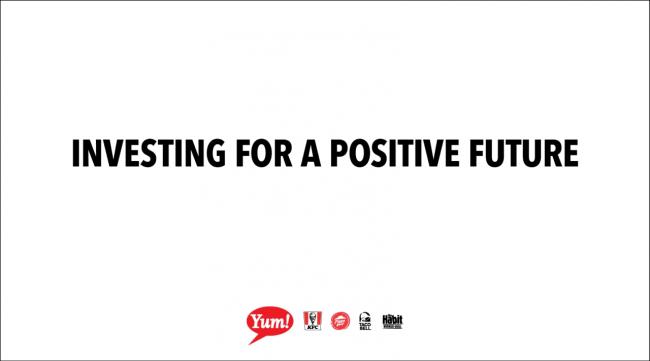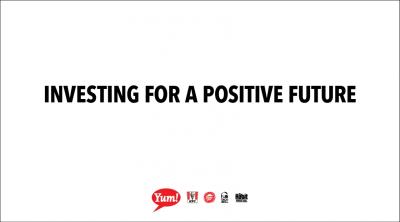 Monday, June 8, 2020 - 12:35pm
Last Sunday, I shared our "Call for Unity" and committed that Yum! Brands will invest more time, talent and resources to be a greater force for positive change and equality — for restaurant employees and in the communities where we operate alongside our franchisees. Open and honest conversations across our company and with our franchisees are making it clear that we must now take action to help break down the systemic issues of inequality and racism. 
In our discussions, many of our employees asked that we support our communities in tangible ways. As a start, Yum! Brands, KFC, Pizza Hut, Taco Bell and The Habit Burger Grill are collectively pledging $3 million to social justice efforts led by the NAACP Legal Defense and Educational Fund, American Civil Liberties Union and nonprofits fighting for social justice in our hometown of Louisville, Kentucky, which has been devastated by the deaths of Breonna Taylor and David McAtee. Of this amount, $1 million will go to community and social justice organizations identified with input from Restaurant General Managers at our nearly 800 company-owned and more than 17,000 franchise-operated restaurants in the United States. 
The last few weeks have taught us that what we, as individuals and a community, choose to do at this time will define the world in which we live. I'm proud that Yum! can be a force for positive change.
But this is only our next step on the long path of change, and our actions will not stop here. We must commit ourselves to make a lasting and positive difference for our employees, frontline restaurant teams and communities. We must also pledge to create a future in which ALL people of every hue can live fully, thrive peacefully and unlock opportunities equally to enjoy their lives.
Black Lives Matter.
— David Gibbs