Your Gift Gives Teens in Foster Care the Chance to Succeed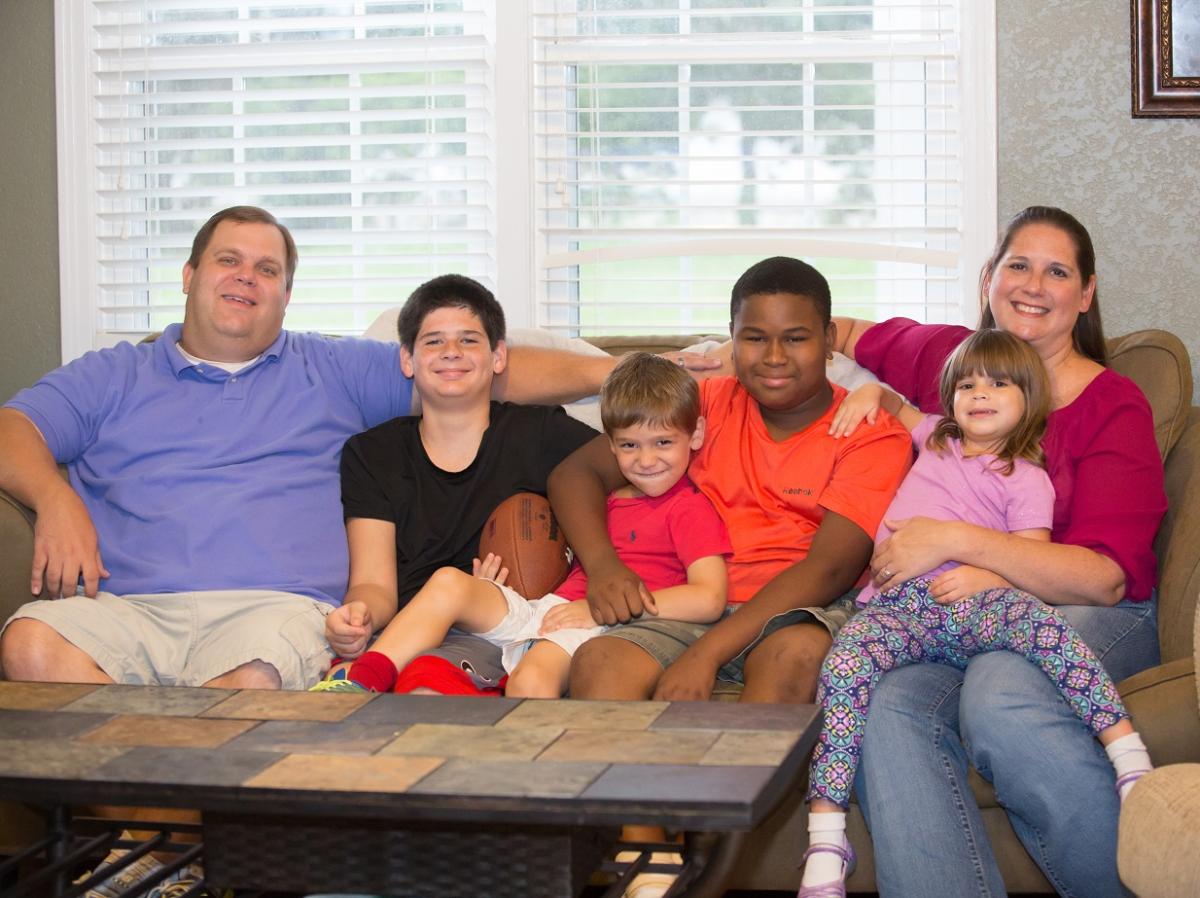 The first thing Jamie Honerlaw, a Wendy's Wonderful Kids recruiter, noticed about De'Andre was his outgoing personality. She knew what kind of family De'Andre wanted — one with a mom and a dad and little siblings – and was determined to find it for him. He'd been in foster care for nearly four years when Jamie introduced him to the Fargasons. She knew their family was the perfect fit for De'Andre.
Today, as an official member of the Fargason family, De'Andre is thriving and has big goals for his future.
He wants to go to college to study science and play football and he knows that he will have the support of his family to help him each step of the way.  
"What I like the most about my family is that I have them to go to when I need help," De'Andre shared.
Through the Dave Thomas Foundation for Adoption's Wendy's Wonderful Kids program, adoption recruiters focus solely on finding forever families for those children who have been waiting in foster care the longest, specifically those older youth who otherwise would age out of the foster care system alone.
Today there are 117,000 children in the U.S., who unlike De'Andre, are still waiting in foster care to be adopted. Your support can help to find loving, permanent homes for each one. Click here to make your tax deductible gift today.