Xylem Watermark Partners with the Water Well Trust to Bring Clean Water to 24 Households in Holly Ridge, NC
Xylem Watermark Partners with the Water Well Trust to Bring Clean Water to 24 Households in Holly Ridge, NC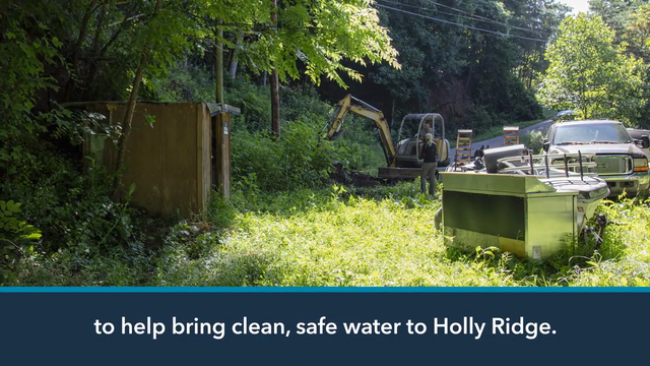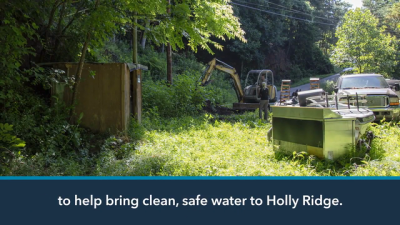 Tuesday, February 26, 2019 - 9:00am
This past summer, the Water Well Trust partnered with Xylem Watermark to launch its largest project to date outside of Ashville in Holly Ridge, NC. The small town of 24 households relied on 3 deteriorating wells as its water source and did not have access to clean water. Xylem Watermark worked with local distributors, and together they assessed the site and installed 3 new well houses, which provided all 24 households access to clean, safe water. The project involved rehabilitating the wells, which cost $45,336—$3 million less than it would have cost for the households to connect to the local municipal system. Xylem Watermark is thrilled to have taken part in this project. To learn more about the Holly Ridge initiative, please watch the following video: https://www.youtube.com/watch?v=PxkD7e4nspc&t=1s.
About Xylem Watermark
Xylem Watermark, Xylem's corporate citizenship program, provides and protects safe water resources for many of the world's most vulnerable communities and educates individuals around the globe about water issues. This social commitment reflects Xylem's ethos of valuing the "triple bottom-line:" financial, environmental and social. The company firmly believes in the notion of doing well by doing good, and dedicates resources to initiatives that demonstrate its commitment.
Xylem Watermark was founded in 2008 and, with its six nonprofit partners, has provided clean water and sanitation solutions to over three million people in 38 countries. Xylem launched its first Global Month of Service in October 2016 to provide a focused time to inspire employees to get involved and bring the mission of Xylem Watermark to their communities. In 2017, Xylem Watermark launched the Make Your Mark 30 Day Challenge to engage employees in solving global and local water issues in ways about which they are passionate.
To learn more about Xylem Watermark, please visit http://www.xylemwatermark.com.