Breaking the Cycle of Poverty with Engineers Without Borders
A Q&A with Xylem Watermark's Project Leader in Malawi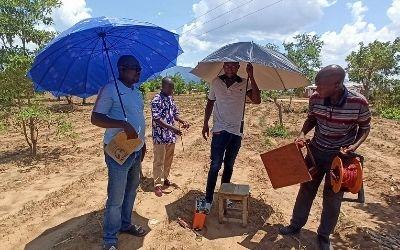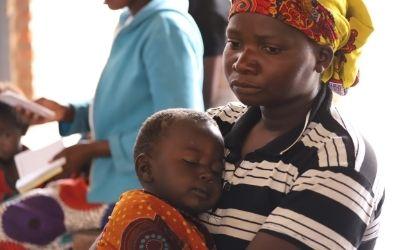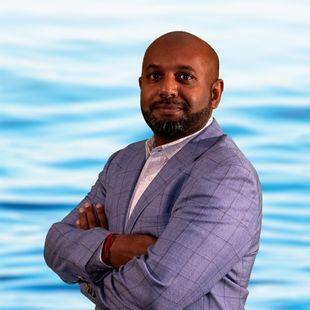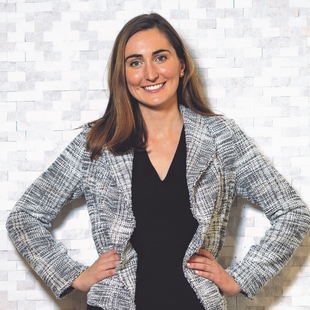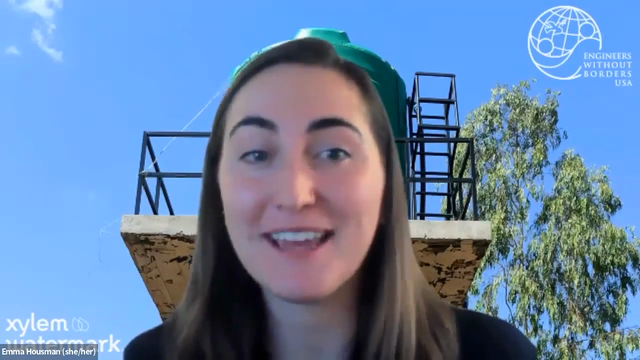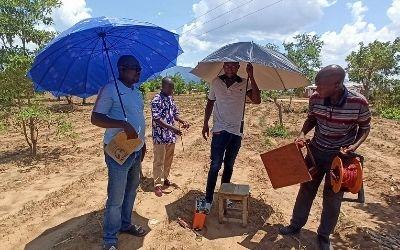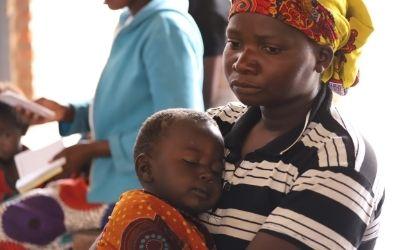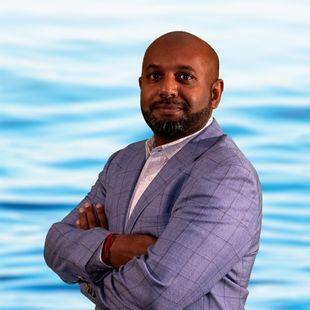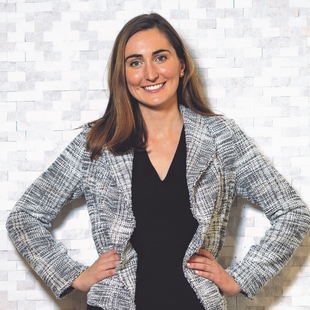 For many communities, access to infrastructure is a key to breaking the cycle of poverty.
Xylem Watermark's Emma Housman spoke with Vinesan Govender to learn about his work with our NGO partner Engineers Without Borders, and his experience working with a team of Xylem volunteers and engineers in Malawi to secure running water for rural health clinics.
Emma: Vinesan, the COVID-19 pandemic has underscored the need to provide access to water and sanitation (WASH) for all, though it's also made it substantially more difficult for volunteers like yourself. Tell me about your experience in Malawi, where you've been working with local engineers to secure running water for rural health clinics?
Vinesan: We started the project just as COVID-19 hit South Africa and faced unprecedented challenges. Against our initial timeframe of 7 months, it took almost 1 year and 9 months to get our first clinic complete.
Achieving this was really no mean feat. We were faced with several challenges along the way, with the repercussions of the pandemic being by far the greatest challenge. Prior to starting any engineering project, there's a need to map the site's layout and dimensions to inform the design of the water and sanitation system. But the restrictions on travel meant we had no way of going to site. We had to map all data needed using Google Earth, and we relied on second-hand information to create our hydraulic models, site lay-out and basic design.
Emma: One of the core beliefs of Engineers Without Borders is the belief that every community has the capacity to sustainably meet their basic human needs. Yet, too often, rural healthcare facilities disproportionately lack both adequate WASH infrastructure and the resources necessary to maintain these systems. Tell me about how it was in Zomba when you first visited? 
Vinesan: Just before the pandemic, I travelled with the Engineers Without Border team to the district of Zomba in southern Malawi, to undertake an assessment and feasibility study of eight different rural clinics. Zomba is one of the 3 poorest districts in Malawi, with 70% of the population falling below the national poverty line.
The assessment revealed the dire state of the clinics' sanitation and water facilities. Each clinic provides a massive amount of help to the community, each catering for a catchment area of over 30,000 people and facilitating around 60 births a month. They do all of this without any clean running water. It's very difficult to portray in words the poverty I saw with my eyes but the emotion it evokes is so strong, it will either motivate or debilitate you.
Our initial feasibility assessment identified rehabilitations ranging from pumping and storage upgrades and designing new piping systems, to retrofitting clinic buildings with new, higher quality taps, sinks, and wastewater systems.
The first clinic we selected for rehabilitation, based on the dire state of its WASH facilities, was a clinic in Chamba. As the crow flies it's just 20 minutes from the nearest town, but it had absolutely no running water and all water needed for patients to drink, bathe and clean was bucketed from a nearby community well. Our task was to design, construct and commission a complete water sanitation system, including a full sceptic tank system and flushing toilets.
"Over 100,000 Malawians, many of whom are expectant mothers, will benefit from the completion of WASH improvements at three health clinics in Malawi."
Emma: What were the different steps you went through to help improve access to water and sanitation facilities?
Vinesan: A valuable component of our work with Engineers Without Borders is the work undertaken to build the capacity of the local community to build and maintain their infrastructure.  Ordinarily, we would meet with the local partner - Freshwater Project International – on site, but in this scenario, like everyone else, we had to go virtual.
One of the first tasks was to commission a hydrology study, contract a borehole driller and collaborate on a system design. We recreated a virtual installation set-up at our Johannesburg workshop to train the local teams to undertake the various stages of construction, such as installing a water pump. We also utilized WhatsApp to monitor construction and commissioning, and we improvised, making the best use of local talent and salvaging materials to get the work done.
I think that what got us through is momentum – we always kept the momentum, sometimes in the wrong direction, but we always kept the momentum. And that momentum, I believe, is what took us over the finish line.
Emma: It must have been an incredible feeling to hear about the completion of the work at the Chamba clinic. Beyond gaining access to water, what else has changed for patrons of the clinics?  
Vinesan: Ultimately, thousands of Malawians, many of whom are expecting mothers, will have access to health services that provide adequate and hygienic care. This is an outcome of having access to clean water and improved sanitation, which greatly contributes to controlling the spread of disease and infections. Pregnant women and new infants are particularly vulnerable to water-borne diseases and infections, such as Malaria, which contribute to Malawi's exceptionally high maternal and infant mortality rates.
Water gives you life – but sanitation gives you dignity. And we have managed to bring both to this clinic.
Emma: The really special thing about Engineers Without Borders is the unique platform they provide engineers to develop solutions to support sustainable change.
What's been the biggest take-out for you from the project/program?
Vinesan: It's been a huge honor for me to utilize my professional skills to help the communities in Zomba.  A standout learning for me is about the power of empathy. The pandemic forced our team to react and adjust to situations never seen before. But as a volunteer, the empathy I had for those less fortunate around me empowered me with an incredible level of agility and resilience to get me through the hard times. And it was the same for my fellow volunteers. They had only witnessed the hardship faced by Malawians remotely, yet they would almost always comment that their hardship was minor compared to the plight of the communities. They had their own personal and professional challenges throughout the pandemic but their ability to buckle down and deliver was phenomenal.
I really felt the power of empathy and its connection to agility and resilience. These were unknown circumstances for many of us, but the team always put the community first. That was a real strong point of the project.
Emma: Together with EWB-USA, we believe that the engineering profession has an essential role in solving the world's most challenging problems, and we're encouraging our employees, suppliers and partners to get involved. How will your work with Engineers Without Borders continue into 2022?
Vinesan: The success of the initial phases of the Malawi project has led to the growth of our partnerships with local partners. This will allow us to extend our work in providing WASH solutions for other clinics identified in our feasibility study and will open-up new opportunities for skills-based volunteering across Xylem. Through this program we're aiming to bring lasting, positive change for over 100,000 people in Malawi by the end of this year, and will need the support of engineers and non-engineers alike, people who have a passion for making a difference.
Vinesan Govender joined Xylem in 2019 and is an Engineering Manager for Xylem's South Africa business unit, based in Johannesburg.  In 2020 he got involved with Xylem Watermark, Xylem's Corporate Social Responsibility program, to support its work with NGO partner Engineers Without Borders. He has since become Project Leader for Xylem's signature project, which is focused on enhancing water and sanitation facilities at rural healthcare clinics in Malawi. He tells us what inspired him:
"I was born and raised on the east coast of Africa. From a young age the precious value of water was instilled in me. I always wanted to be an engineer and started off in the defense sector. Through a series of personal experiences, I was awakened to the fact that I had to find a way to leverage my professional skills and passion to make a positive impact through water. So, I made a conscious decision 15 years ago to join the water sector, and since then I've always been mindful of making a positive impact through water. Getting involved in community work and giving something back has always been a cornerstone for myself and my being. So, I didn't think twice about supporting EWB's work in Malawi."
Emma Housman is the Program Manager for Xylem Watermark. Emma studied Global Health at Georgetown University, and during her studies, she spent time in Tanzania interning for the National Institute of Medical Research. She joined Xylem following roles with non-profit organizations in the United States and Botswana where she worked on issues ranging from climate change, environmental justice, mental health and HIV/AIDS.
"While in Tanzania at the National Institute of Medical Research, I conducted research on hospital-acquired neonatal sepsis, which included documenting the available WASH resources in health facilities, observing the hygiene practices of health workers and testing microbial samples. This experience working in a busy urban hospital that lacked access to safe WASH emphasized to me the connection between access to safe, reliable water and health, inspiring me to pursue a career in the water sector – and influencing much of my work with Xylem today.
Xylem Watermark's partnership with Engineers Without Borders
Xylem Watermark's partnership with Engineers Without Borders aims to builds a better world through engineering projects that empower communities to meet their basic human needs, and equip leaders to solve the world's most pressing challenges.
Our signature project, together with local partner Freshwater Project International (FPI), aims to enhance water and sanitation facilities at rural healthcare clinics in Malawi​, and to build the capacity of the local community to maintain these systems. Over 100,000 Malawians, many of whom are expectant mothers, are expected to benefit from the completion of WASH improvements at three health clinics across Malawi.
Hundreds of other Xylem employees and partners, across 10 different chapters, are partnering with Engineers Without Borders and communities across the globe that lack basic human needs. We're focused on mobilizing hundreds more.