Women's History Month: Bacardi Spotlights Fearless Female Founders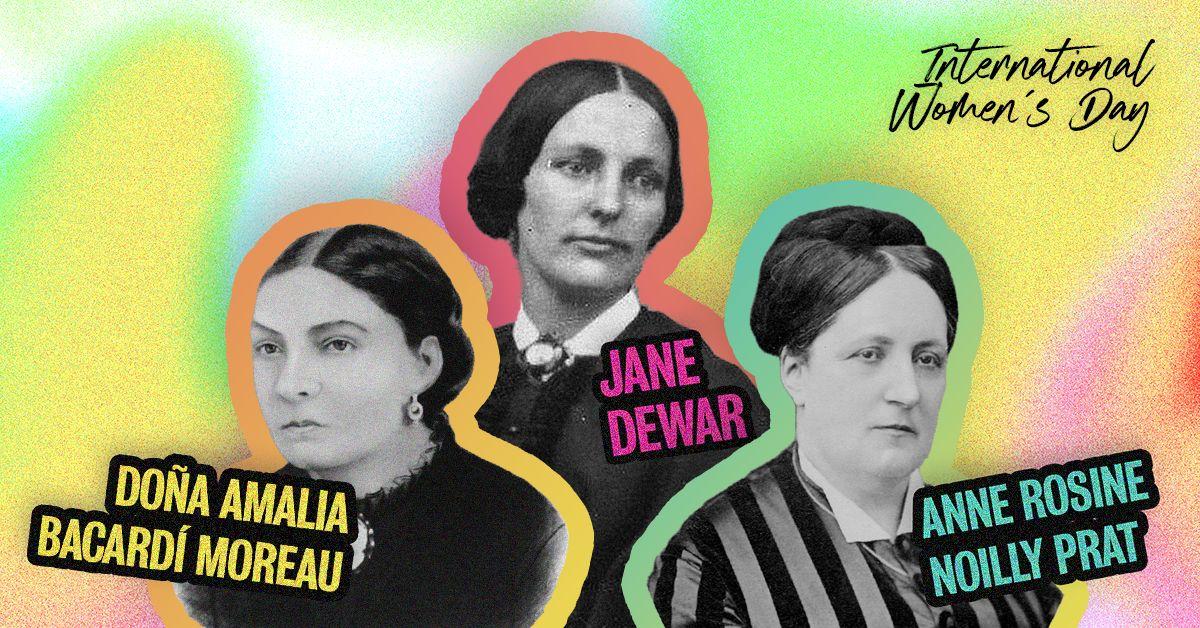 In honor of Women's History Month, we're highlighting 3 female founders of Bacardi who paved a way for women to thrive in an industry historically dominated by men. Discover the HERstory of the fearless women who empowered their families and communities while paving the way for their spirits brands to one day become global icons:
Doña Amalia Bacardí Moreau was a remarkable wife, mother, entrepreneur and matriarch of the Bacardí family in Cuba who dedicated her life to the success of her children and BACARDÍ rum. She was also the marketing mastermind behind the BACARDÍ bat: it was her idea to adopt this symbol of good health, good fortune and family unity to her family's rum brand. Today the iconic bat remains one of the most iconic spirits logos in the world.
Anne Rosine Noilly Prat became the sole leader of the NOILLY PRAT French vermouth company in the 1860s, at a time when women rarely took leadership roles for a business. Under her watch, the business grew tremendously to new markets around the world. In her spare time, she was involved in her local Red Cross, created education institutions for children in Marseille, and helped others through a cholera epidemic in 1884.
Jane Dewar dedicated her life to her family's whisky business, all while raising many children who led full lives giving back to their community and becoming involved in business and politics. Jane co-partnered with her son John Alexander to ensure the continuation of DEWAR'S - what we know today as the world's most awarded blended Scotch Whisky.
The journey towards equity continues: our commitment at Bacardi to unleash the potential of current and future female talent is stronger than ever. See why Bacardi was named among Forbes' Top Female Friendly Companies of 2022 here.