WELL Scales Across Every Dimension
WELL Scales Across Every Dimension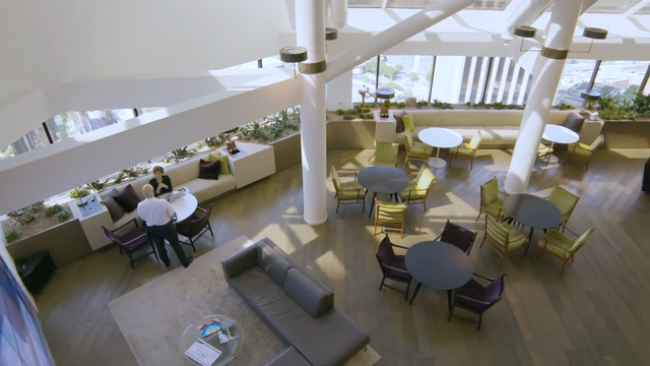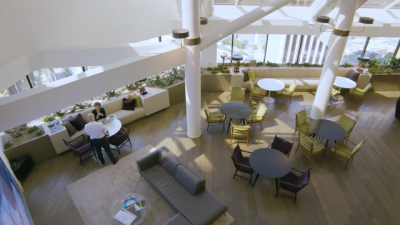 Tuesday, August 29, 2017 - 9:05am
Healthy people through better buildings: That's our daily focus here at the International WELL Building Institute.
With your help and support, we're proud to anchor a shared community that has been hard at work. Together, we're building on the vast global infrastructure of green buildings and communities, and sharpening the focus of that work on the people who use them for habitat, commerce, knowledge and fun.
I've been referring to our work as sustainability's "second wave," and it's gathering powerful momentum, evidenced by the fact that last week, the WELL Building Standard crossed the 100 million square feet threshold for registered and certified projects in more than 30 countries around the world.
And nothing makes me more excited than hearing from our customers their enthusiasm for our work. That passion is clearly in evidence in our new WELL video (above). Thanks to those who shared their time and beautiful spaces with us.
Last month, we hosted the first of three roundtables on our upcoming WELL Portfolio, a new cost-effective, existing building certification pathway that will reward a commitment to ongoing enhancements across multiple buildings in a portfolio. We'll be convening a second roundtable in the fall, this time with our corporate tenant community, with representation from both the real estate and human resources leadership from some of the world's biggest companies at the table.
And in the coming months, we'll launch the WELL Community standard, a district-scale rating system centered exclusively on health and wellness. This is another important milestone in the development of WELL, and we thank our WELL Community Standard Working Group members and subject matter experts for their hard work.
Both of these initiatives are helping shape work that is underway on WELL v2, the next version of the standard that we look forward to debuting to the market in the first quarter of 2018.
So much of our success is due to our WELL APs, an active and growing community that brings education about WELL to their colleagues and clients around the world. We're continuing to ramp up our support of their work through new tools, monthly webcasts and an array of new educational resources.
While our education and standard development work is our backbone, our ability to engage the market's imagination and improve its access to the information it needs is an equally important role. I'm very proud to announce today the launch of Build WELL - the WELL app - for iOS and Android. The app contains the entire WELL Building Standard in a navigable mobile format - and it's accessible offline, making it handy for on-the-go/on-the-job use. Learn more and download the app today.
The WELL app will also house our entire suite of WELLographies, the culmination of a multi-year effort to aggregate important research and provide you with easy access to the best information currently available that supports each of the features in WELL. The first two WELLographies – Nourishment and Fitness – are already on the WELL app, with the rest coming out on a rolling basis between now and Greenbuild.
And speaking of Greenbuild, I can think of no better place to convene our core community to continue exploring this second wave of sustainability and what it means for us, both professionally and personally. We hope you'll join us there, and make a note in your schedule to visit the IWBI booth.
There's so much more we've got in the pipeline, but I'd be remiss if I didn't also note that later this year we'll be doubling down on our research initiatives and public policy outreach, as well as standing up our formal governance structure, bringing greater visibility to our decision making and adding key expertise to our work.
Of course none of this would be possible without your engagement, feedback and support. My thanks goes out to each of you personally and to the forward-leaning organizations you represent. Every step of this journey we are taking together advances our understanding of the impact of better decisions about our buildings and improves the health and well-being of the people we care about. And in my mind, that's the most important work we can do.