Webinar// Taproot+ Live: Use Your Skills to Make a Social Impact
Help drive social change: Raise your hand to volunteer your skills with Taproot Foundation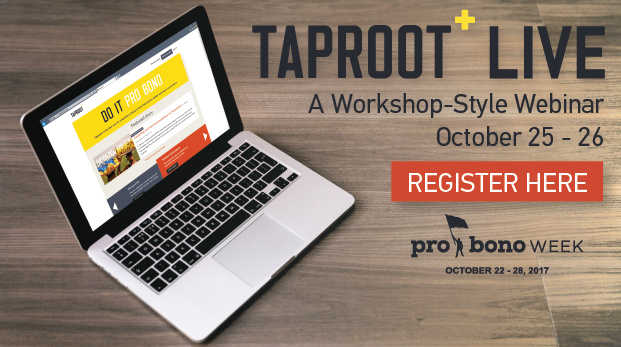 Want to volunteer, but don't necessarily want to paint a fence? Instead, drive social change with what you do best by donating your time and professional skills to nonprofits in need of your expertise. Thousands of nonprofits and skilled volunteers are connecting each day on the free online platform, Taproot+, for marketing, IT, HR, business strategy, finance projects and more.
During this webinar, Taproot+ staff will guide you in real-time to browse available projects to find one that matches your interests and skills and put together a strong statement of interest for that project. We'll also share strategies for how to best manage pro bono projects once you're matched with a nonprofit.
Thursday, October 26th
If you're a business professionals interested in donating your HR, IT, marketing, strategy, or finance expertise to a nonprofit—this webinar is for you.
Access to the webinar and Taproot+ are free, now and always.