#WeAreWELL: Sarah Welton, Triathlete and Yogi
By Lindsay Gilbert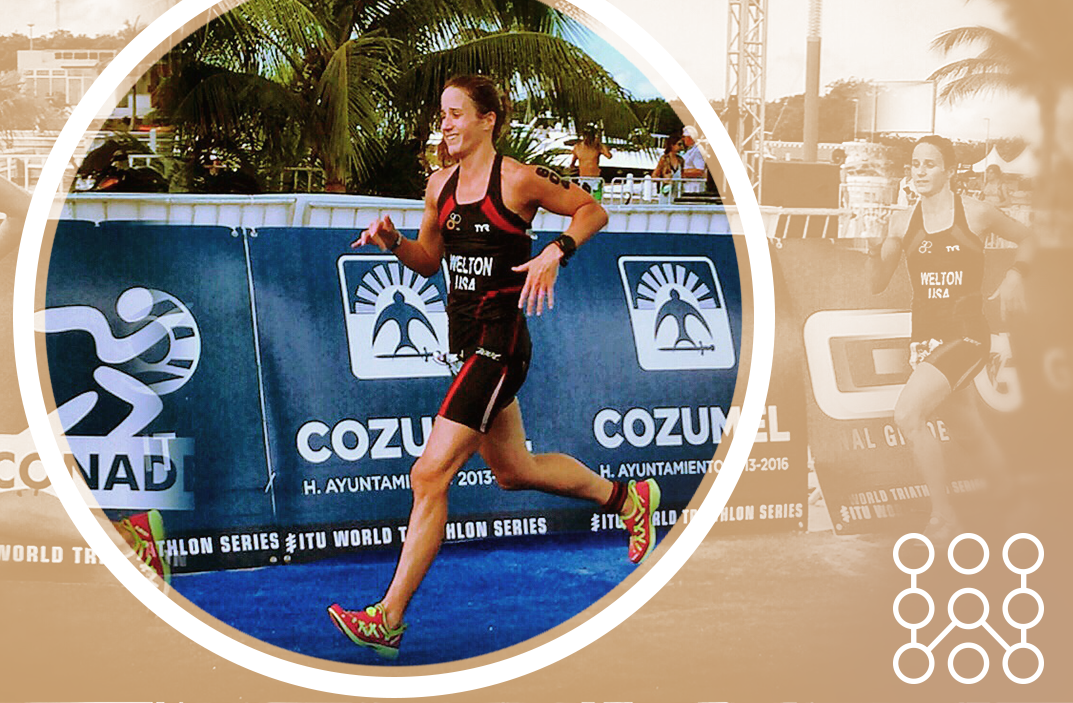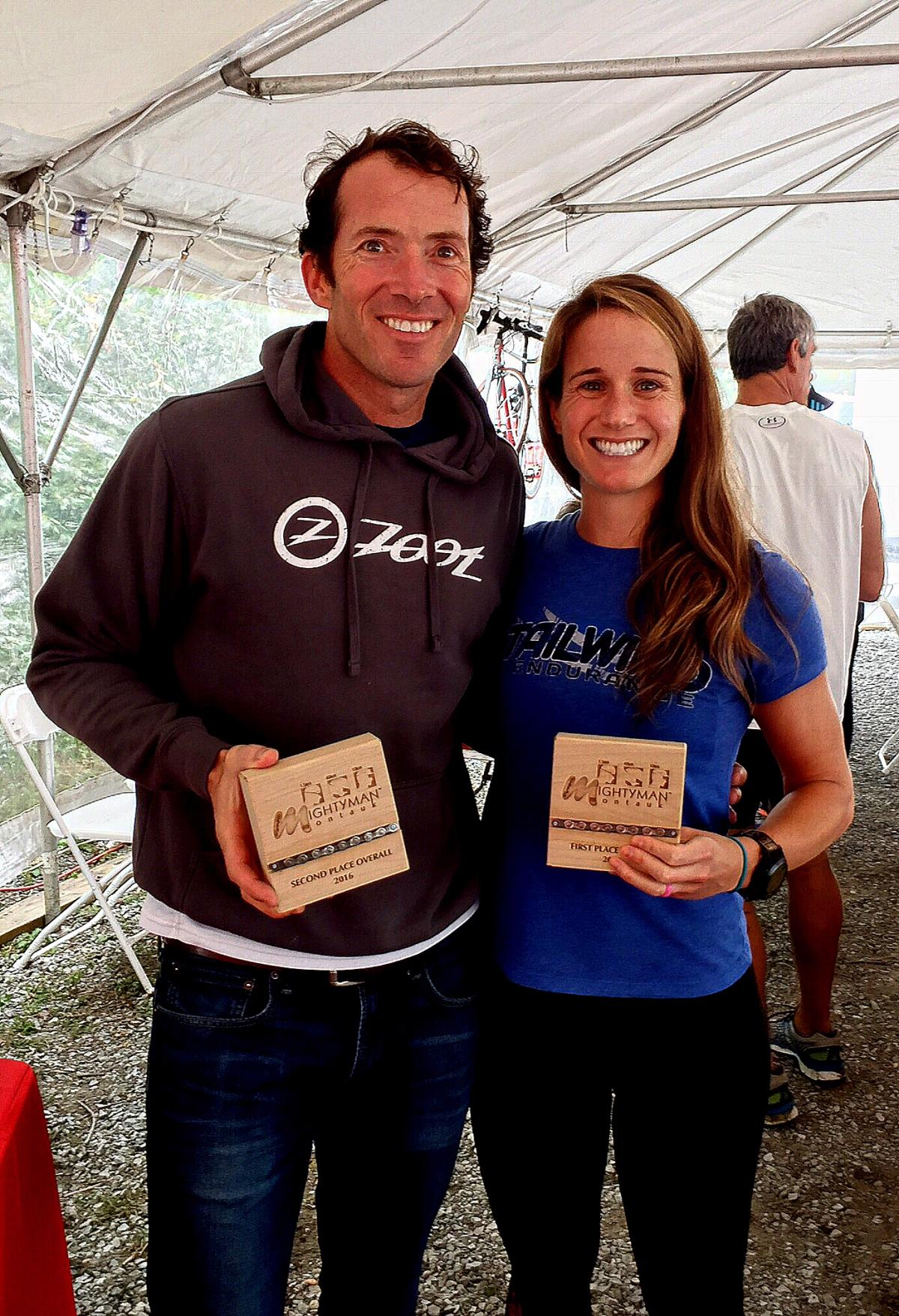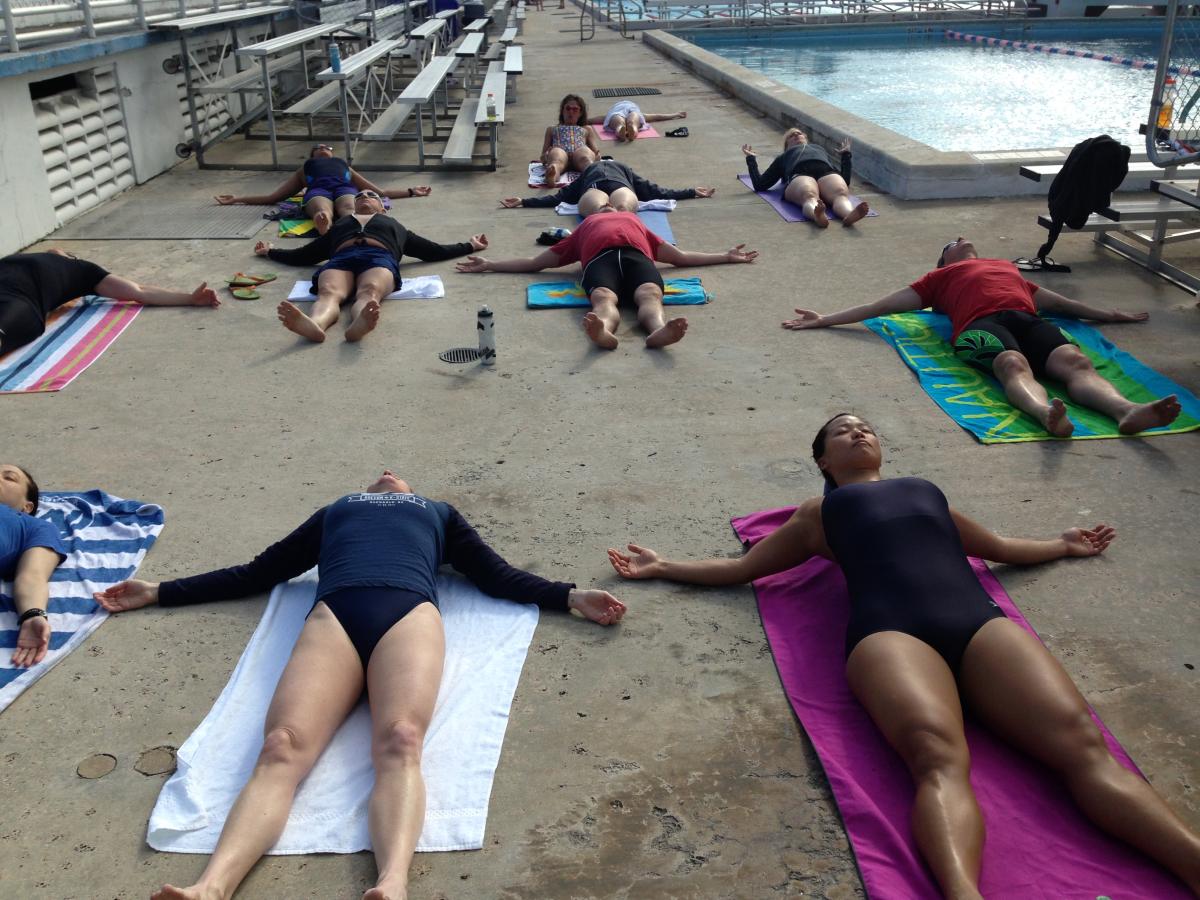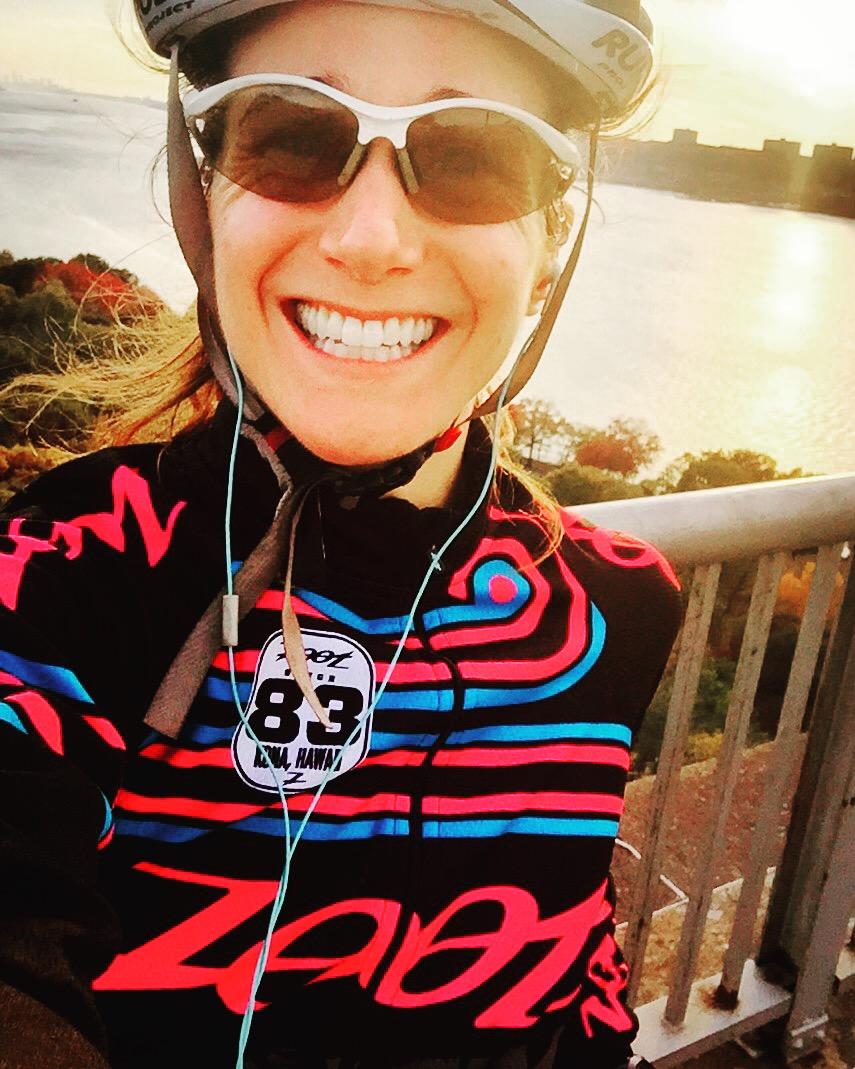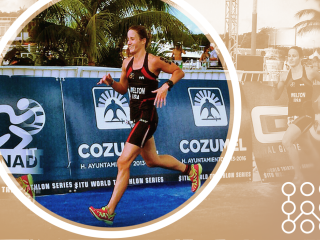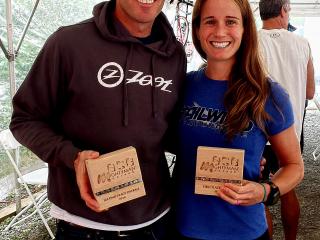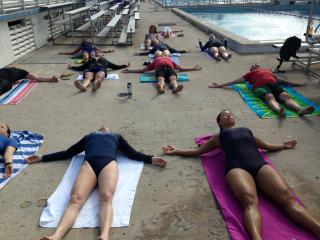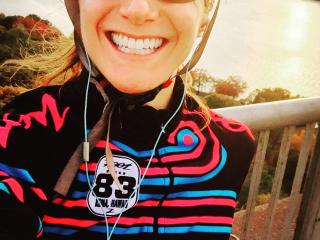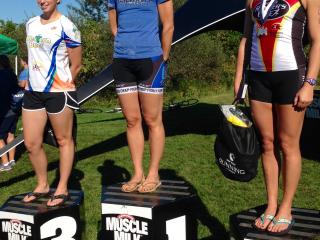 International WELL Building Institute | Articles
As the VP of Technical Solutions at IWBI, Sarah Welton is the primary point of contact for prospective clients and registered projects, as well as a subject matter expert supporting the WELL Building Standard and certification process. But she's also a yoga instructor, triathlon coach and an accomplished triathlete: she has been named ALL American for the last six years, qualified for Team USA five times and competed at Ironman 70.3 Worlds twice. Sarah spoke with us about what inspires her on and off the triathlon course and her goal of making fitness accessible to all people throughout their everyday lives.
Your colleagues here at WELL know you're an incredible triathlete and deeply committed to fitness. Can you tell us a little about your fitness background and how that's informed your work?
In my spare time, I coach cyclists and triathletes at Tailwind Endurance in NYC, in addition to teaching yoga. My own practice involves triathlon training mixed with daily meditation and yoga. It's my personal form of stress relief, and part of how I socialize too. I like to think there's nothing you can't solve during a 10-mile run. But I also realize most people don't want go on a 10-mile run! So then the question for me becomes, "how can we passively encourage movement?" I think about solutions like active transportation, such as biking to work. Today I rode my bike to work not necessarily because I wanted to, but because it was the fastest way to get to my destination. It's a physical activity that can be embedded in the framework of anyone's day, exercise that's almost an afterthought, not a rigorous workout that needs any advance planning or time commitment.
Has any part of being a triathlete coach crossed over into your role supporting projects here at WELL?
I think of particular importance is simply being a good listener. My own triathlon coach is a really good listener. He is good at digging down to determine what the real goal is, what's the real message? So I try to bring that to WELL, making sure that people feel listed to and validated. I think when people don't feel heard, they feel less empowered and there's less of a drive to move the ball forward.
There are so many different features within the Fitness concept in the WELL Building Standard. Are there any you feel particularly connected to, or strongly about?
I think that my favorite is the Interior Fitness Circulation, Feature 64. It's one of my favorites because encouraging stair use is one of the least expensive, most effective ways to get people to move more. An example here is an innovation we just approved, a compelling, gorgeous staircase that has landings where you can just take your coffee and computer and work while overlooking the entire building. This staircase is made more intriguing than sitting at your desk and emailing your coworkers, there's a motivation to get up and use it. Because again, it's about integrating fitness into your day and not having to say "I'm going to go workout". Working out is just being alive and simply moving through your environment.
You mentioned earlier there's a stress-relief component to working out, and I think that's true for a lot of people. What are some examples of how an active lifestyle has contributed to your success in other ways?
In addition to stress relief, I think it can help put the pause button on any reactive responses. I can remember several times when I've drafted an email response and gone out for a swim or a run instead of hitting send, only to come back and realize I had not totally understood the sender's perspective or perhaps I could have crafted a more constructive response.
Fitness is also a great equalizer, you meet so many different types of people. It's exposed me to a lot of worlds, to a lot of people and has given me a lot of experiences that I might never have had.
That's interesting because the WELL Community Standard launching later this year is about fostering health to change and transform lifestyles, and you're living those values with your triathlon community.
I guess I am! I'm excited about the WELL Community Standard because my goal is to have a positive impact on public health. From the community standpoint, it's about creating a public space that anyone can benefit from and exposing people to more people, which is good for so many reasons. It teaches you how to be patient and more accepting when it comes to diversity, whether it's physical diversity or intellectual diversity. It makes you feel like you are an asset to a community. I think that's invaluable.
Especially if you're around healthy people that care about healthy values. You see what other people are eating and doing and you embrace that culture.
Yes! Healthful living is contagious. It's all learned behavior. We all deserve to have safe accessible spaces designed with our health at the forefront.
Can you share what your biggest accomplishment has been so far in your triathlete career? Something you're most proud of.
I guess I can say every time I've finished a race when things weren't going my way. Any race is easy to finish when you have a tailwind, when your nutrition plan is working out and when everything is just falling into place. But I'm most proud of crossing the finish in races like the one when I got off the bike, injured and not acclimated to the heat knowing there was a painful 13.1 mile run in front of me.
And what's your next big race or the next big thing on your horizon?
I'll be heading to Omaha NE, for the USA Triathlon (USAT) Nationals. I'm competing for a slot to represent the US ITU (International Triathlon Union) Worlds next year.
Wow. So how do you mentally prepare for these competitions?
I try to meditate every morning, and with training a lot of it is active meditation. Being on a bike for several hours gives you a lot of time to reflect.
Last question: What advice would you give someone that would like to become more active or what inspiration can you offer?
We can create a lot of imaginary hurdles for ourselves and I'd say the first step is to push through those self-constructed limitations by reminding ourselves they aren't real. Just go for it.