We Are Citizen Philanthropists - Connecting Through Service
We Are Citizen Philanthropists - Connecting Through Service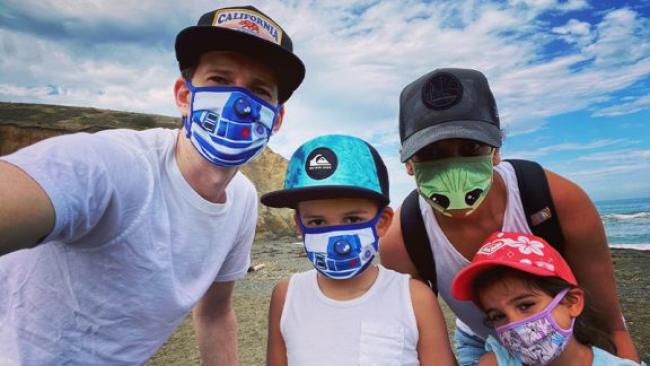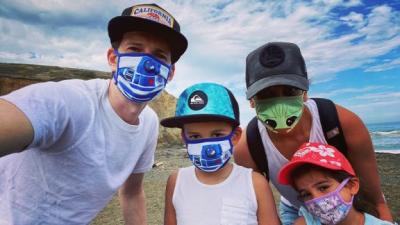 Monday, November 9, 2020 - 5:25pm
Every waterfall begins with a single drop of water. That's the idea behind VMware's Citizen Philanthropy approach to giving—VMware's impact in the community is the result of the collective actions of VMware people. At the core of this approach is our Service Learning program, which provides forty paid hours annually to employees around the world to contribute their time and talents to the community. We intentionally call this program "Service Learning" because we believe that when you serve with a mindset to learn, there is a powerful, two-way exchange of value between us and the nonprofits with which we serve.
This month we checked in with VMware people who have been dedicating their Service Learning to support food insecurity relief efforts in their communities. Demonstrating how interconnected we all are, our colleagues have been supporting similar needs in their global communities by adjusting to the changing local landscapes.
Tristan Todd, Senior Solution Engineer, in Oregon: My family and I have been serving weekly at one of Portland's most active homeless service centers, Blanchet House. The urgency of the need for meal services has strengthened during the response to COVID-19, as many food options have stopped for communities in need. Additionally, economic impacts have resulted in an enormous surge in the number of people facing food and housing challenges.
My household situation has largely remained unchanged during the pandemic. But countless others are facing dire circumstances. This hands-on workshop is emotionally challenging but is a visceral reminder to me that I can make a real difference to a neighbor in need. Our Culture of Service is one of the things that I cherish most about VMware. Our contributions to our communities help define us as more than just a bunch of tech innovators. It distinguishes us as a true "force for good!"
Marianna Gaebel, Executive Assistant, in Germany: Especially during these unprecedented times, the food banks in my community need help more than ever. My team and I have been organizing food donations and preparing food to be delivered to those in need. I am so thankful that VMware people live our company values every day and that we are supported in our efforts to give back.
Jeff Smith, Staff Technical Account Manager, in Virginia: Since the start of the pandemic, I have seen so many families affected by sickness and job loss waiting in long lines to receive food. Since I was so fortunate with good health and a job opportunity, I decided to serve with my local Foodbank, the Virginia Peninsula Foodbank, packing the TEFAP boxes, which are part of the Federal Emergency Food Assistance Program. Each shift that I worked created 300 boxes to be handed out.
I then started serving at the Mobile Drive Through's in July at the Hampton, VA Medical Center in which the TEFAP boxes that I helped put together in the warehouse were handed out. This was no easy task, having to be outside in temperatures exceeding 100 degrees and having to wear masks and gloves. For my first Mobile Volunteering in July, there were over 400 families waiting to get food loaded into their cars. I'm so fortunate that VMware provides employees 40 hours of Service Learning to give back in line with our core EPIC2 values.
Greg Hahn, Senior Manager, Data Sciences and Advanced Analytics, in California: I've been helping to develop a Young Professionals Council (YPC) at the SF-Marin Food Bank (SFMFB) for over a year now. Since the COVID outbreak, we have had to make multiple adjustments. Many of our pantries across the Bay Area have been closed and unfortunately, the need has grown exponentially. Nearly doubling the households we serve on a per week basis, we're helping to distribute over 1.3 million meals per week, and we've seen a 500% increase in visits through our food locator tool.
We've pivoted to host many virtual events and fundraising drives, as well as pop-up pantries and delivery services. We have also been getting volunteers through our council from across the Bay Area to help distribute food (with social distancing in place) on a weekly basis. This has been an incredibly rewarding experience, and our growth couldn't have come at a more critical time when the need is so elevated. From the day I started at VMware, my team has been incredibly supportive of me working with the SF Marin Food Bank. What I love about VMware's culture of service: we are 'do-ers' and our people really care about the greater good and our society.
Inspired by what you've read? You can learn more about the VMware Foundation and see Citizen Philanthropy in Action here.