water4Her Campaign Launches to Mobilize 100,000 Women to Empower 100,000 Women Through Clean Water
Global Water Challenge's women for water Teams Up with Chris Long Foundation's Waterboys to Bring Water, Sanitation and Hygiene (WASH) to Women and Girls in High-Need Communities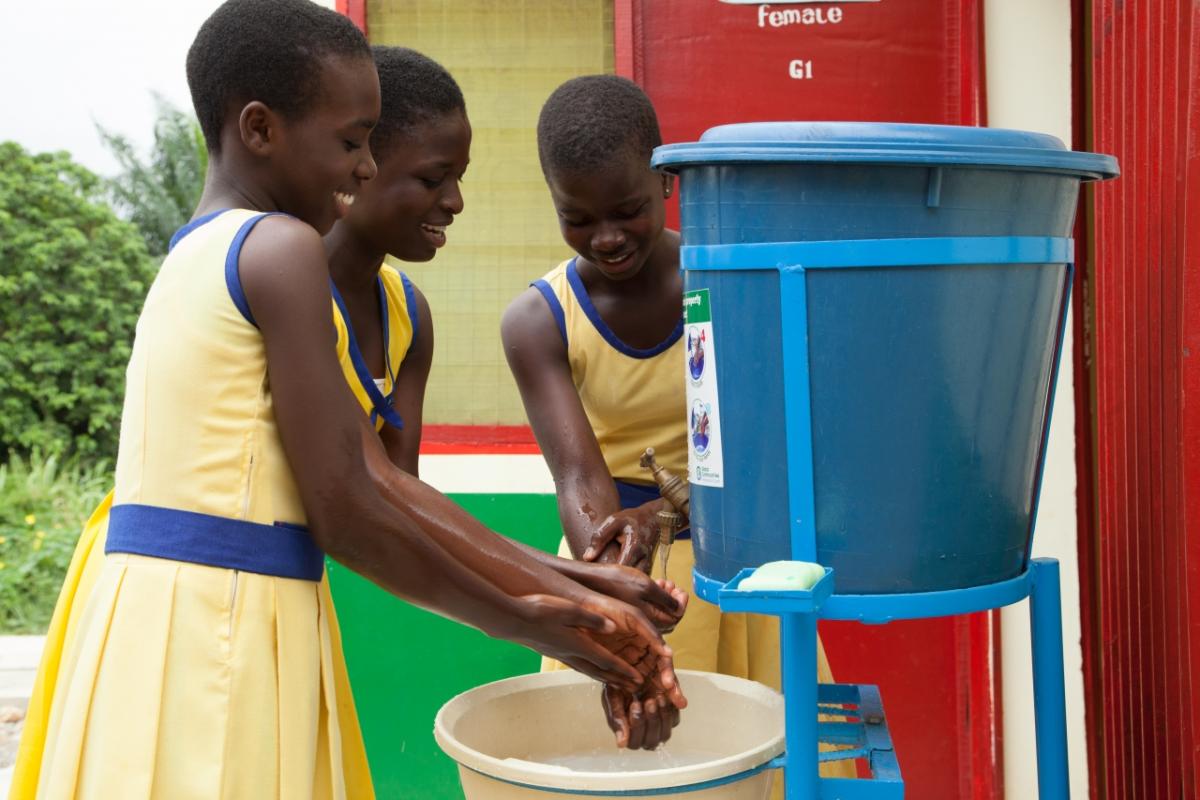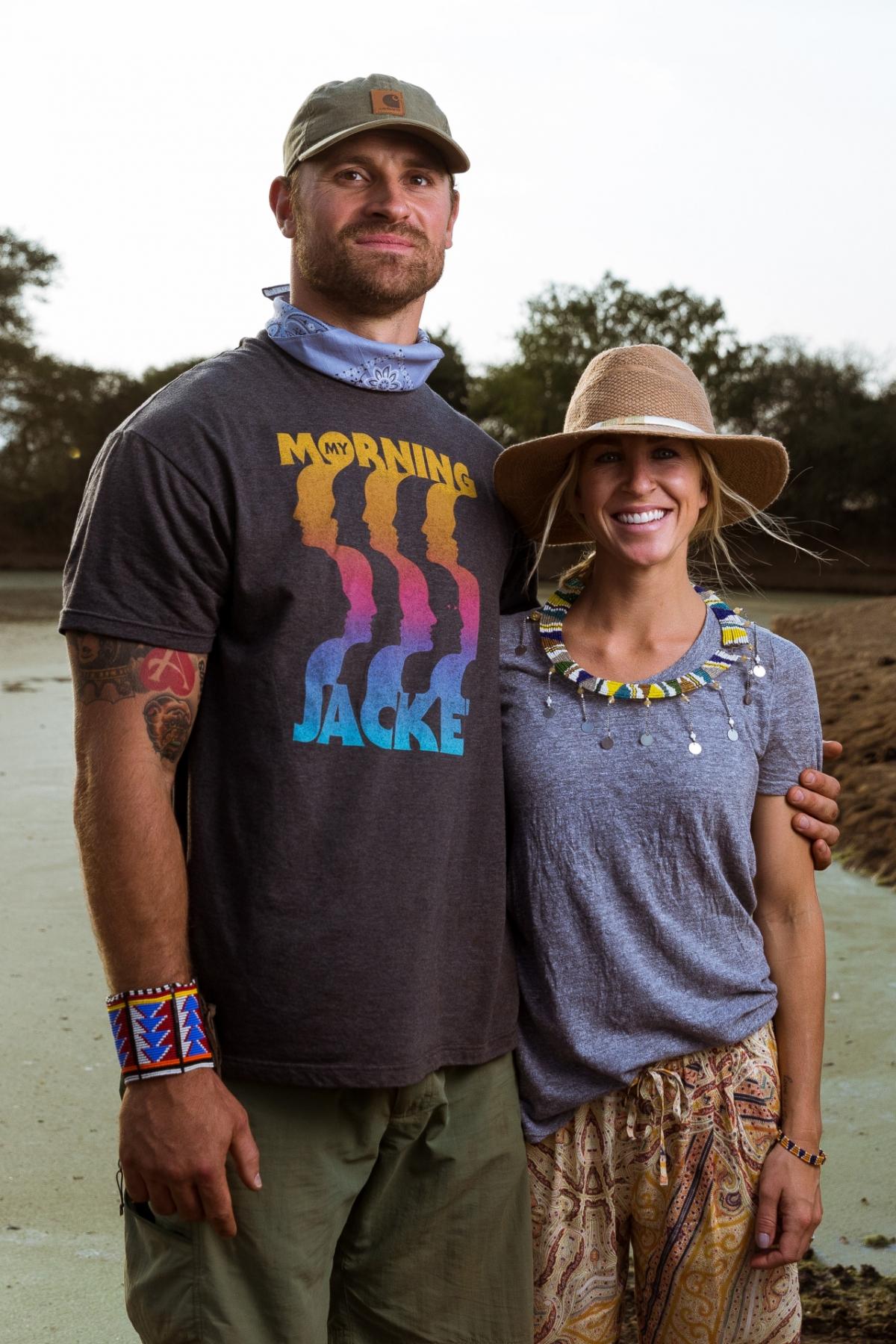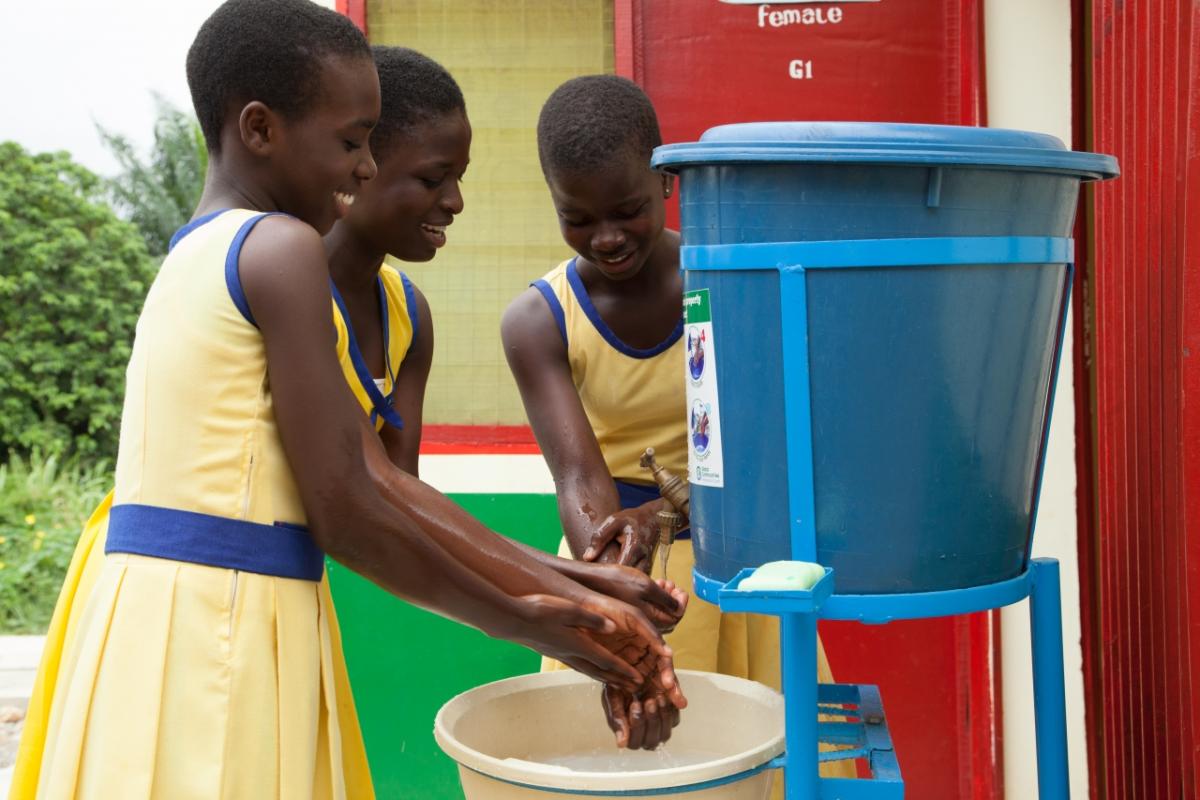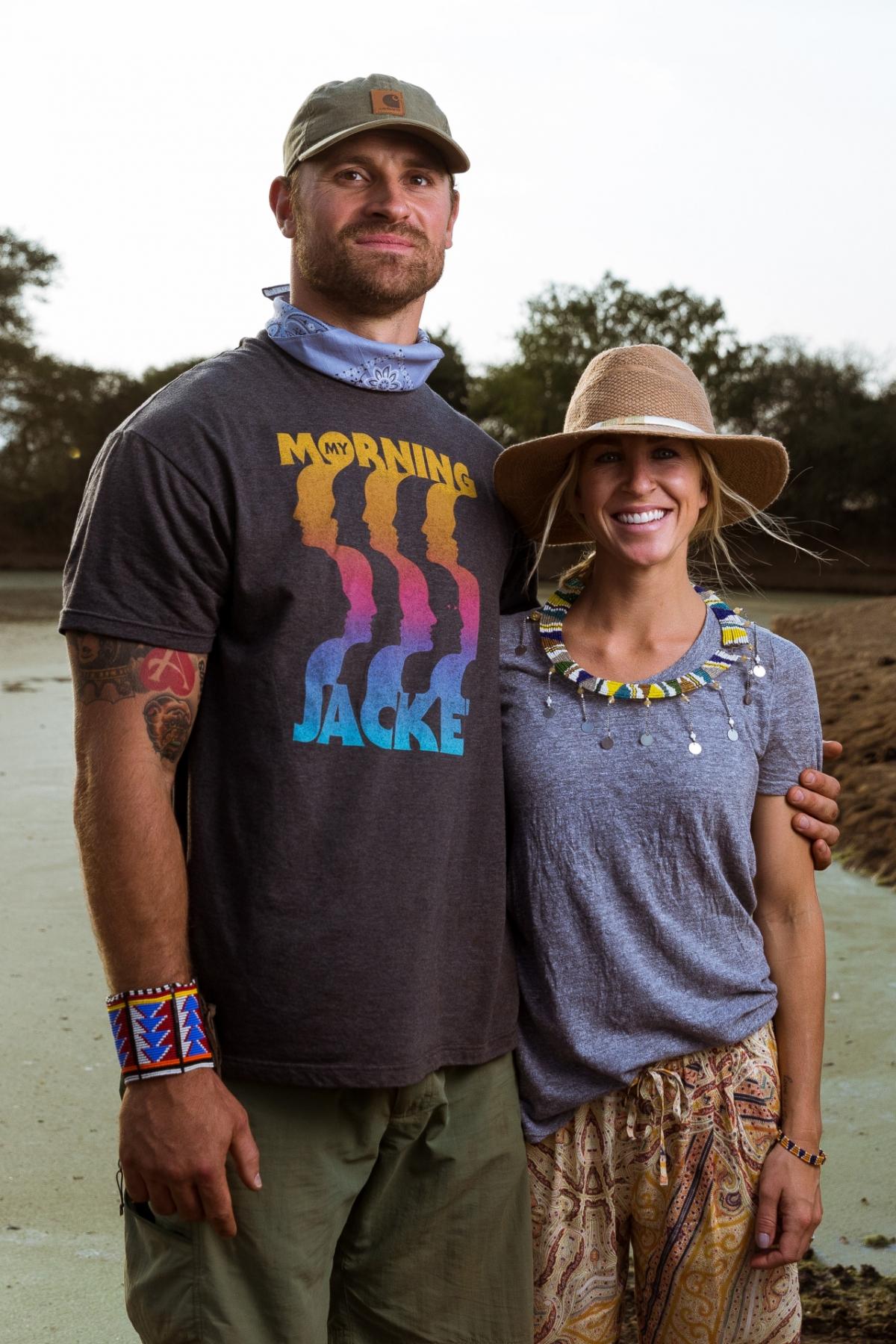 WASHINGTON, November 18, 2020 /3BL Media/ – women for water™, a clean water and women's empowerment action platform, and two-time Super Bowl winner Chris Long's premier athlete-led initiative Waterboys, announced today that they will partner on the water4Her campaign to empower 100,000 East African women and girls through clean water access.
water4Her will bring together a community of athletes, influencers and donors to raise awareness and funding for impact partners, World Vision, Global Grassroots, WorldServe International and Mama Maji, to deliver critically needed WASH access for women in Kenya, Rwanda, Tanzania, and Uganda.
In Africa, women and girls bear the burden of water collection and spend their days walking miles, waiting in long lines and experiencing harassment for water that is often unsafe to drink.  Evidence[1] shows that access to clean water is linked to improving reproductive health, increased income, decreased gender-based violence, and reduced risk of water-borne illness.
"Lack of sustainable water, sanitation and hygiene access, compounded by the COVID-19 crisis, is plunging women back into poverty," said Monica Ellis, CEO of campaign co-founding partner Global Water Challenge (GWC), whose coalition efforts have delivered clean water to over 2 million people across Africa, India, the US and Latin America. "This issue is urgent, and when you invest in empowering a woman through clean water, you invest in her ability to live, learn, earn, lead and thrive."
"This is a time, like no other, where we must come together to ensure that women and girls in need have WASH access," said Megan Long, campaign chair, former collegiate lacrosse player and co-founder of The Chris Long Foundation. "Water4Her is a unique platform for people, athletes, influencers and sponsors to lend their voices and invest in critical resources to accomplish that."
 Water4Her campaign funding will be deployed towards high-impact program collaborations including:
The year-long campaign is a commitment by the partners to deploy their assets and networks to help empower 100,000 women through water – with a focus on social-digital outreach to mobilize 100,000 people to take the water4Her pledge at water4Her.org - committing to five key actions:
Understand the significance of how the lack of clean water access is a key barrier to women's empowerment and share the urgency of the water4Her mission with others;
Rally family, friends, colleagues, and networks to start a water4Her Giving Team;
Contribute at least $25 to help provide a woman and her family with access to clean water;
Participate in the Hike4Her event on Saturday, March 20, 2021, to raise awareness around World Water Day about the millions of women who struggle with the daily burden of collecting water; and,
Take one additional action from the water4Her Involvement Hub on water4her.org/hub
For further information please visit water4Her.org to take the water4Her Pledge.
# # #
[1] Per the Water and Development Alliance's recent Ripple Effect Study
# # #
CONTACT
Madeline Flamik
Global Water Challenge
madeline.flamik@getf.org
703-939-8235
About Global Water Challenge (GWC)
Founded in 2006, Global Water Challenge (GWC) is a coalition of leading organizations committed to achieving universal access to safe drinking water, sanitation, and hygiene (WASH) and women's empowerment. With companies, civil society partners, and governments, GWC accelerates the delivery of safe water and sanitation and supports gender equality through partnerships that catalyze financial support and drive innovation for sustainable solutions. Through GWC's innovative public-private partnerships, over 2 million people have been reached with clean water access, sanitation and hygiene training. For more information, please visit globalwaterchallenge.org.
About women for water™
women for water is a Global Water Challenge (GWC) campaign and action platform advancing gender equity by empowering women and girls in 10,000 communities through water access, sanitation and hygiene (WASH) and life skills programs by 2030. Grounded on the pathbreaking Ripple Effect research, women for water galvanizes investment and collective action at the intersection of water and women's empowerment and currently supports programs in 15 countries in Africa, North and South America, the Middle East and Central Asia.  Join the platform on Facebook, Instagram, Twitter and visit womenforwater.com.
About Waterboys
Founded in 2015 by two-time Super Bowl Champion Chris Long, Waterboys unites professional athletes, coaches, veterans and fans from across the world in support of a single, shared cause: providing clean, accessible drinking water to 1 million people. By working together, players and fans can make a meaningful difference for communities in desperate need by funding sustainable clean water projects. These projects provide life-giving water and all that comes from it, including education opportunities, improved health, and economic stability. Initially starting with projects in East Africa, Waterboys expanded its work in 2019 to also include U.S water projects and operates five core programs that support its work; NFL Waterboys, Hoops2o, Conquering Kili, Hometown H2o, and water4Her. To date, Waterboys has raised over $5 million with the help of over 48 professional athletes, providing clean drinking water to more than 395,000 people as a result. Waterboys is the signature initiative of The Chris Long Foundation. To find out more, visit waterboys.org.
About water4Her Impact Partners
World Vision
World Vision is a Christian humanitarian organization conducting relief, development, and advocacy activities in its work with children, families, and their communities in nearly 100 countries to help them reach their full potential by tackling the causes of poverty and injustice. World Vision serves all people regardless of religion, race, ethnicity, or gender. World Vision is responding to the devastating impact of COVID-19 in more than 70 countries (24 in Africa) and every 60 seconds, World Vision is helping more than 200 people survive, recover, and rebuild from the effects of the coronavirus pandemic.
WorldServe International
WorldServe International, working in East Africa since 1996, addresses the world water crisis through established long-term collaboration with powerful partners to bring clean water where it can be sustainably accessed and maintained over time. Set apart by the sustainability of their sites, each clean water project is carefully planned and drilled by a fleet of drilling rigs and support vehicles. WorldServe's model is focused on working with village leaders - including women - before, during and after the drilling process to successfully transform villages.
Mama Maji
Mama Maji is a non-profit organization that works to empower women through water access across the Maasai and Luhya communities in Kenya. Their programs provide women the necessary tools to turn their greatest burdens into pathways to success. Through targeted training in water infrastructure development, business, and health and sanitation, Mama Maji leverages a human-centered design to involve the community both locally and abroad, particularly the women, in every step, from formulation to celebration.
Global Grassroots
Global Grassroots is a non-profit organization founded in 2004 that supports Conscious Social Change, particularly through water and sanitation enterprises, for women and girls in post-conflict countries. Global Grassroots' mindfulness-based social venture has trained more than 700 social change agents in post-conflict regions of East Africa. Since 2006 in Rwanda, Global Grassroots has launched 17 teams operating 26 active water sites, serving more than 75,000 people with clean water each year. This represents a 96% sustainability rate to date.