Voya Financial Chief Legal Officer Trish Walsh Recognized on the Ethisphere Institute's 2017 List of Attorneys Who Matter
Walsh commended for her leadership role in Voya's values-driven culture, which is anchored in strong ethics, governance, inclusion and customer focus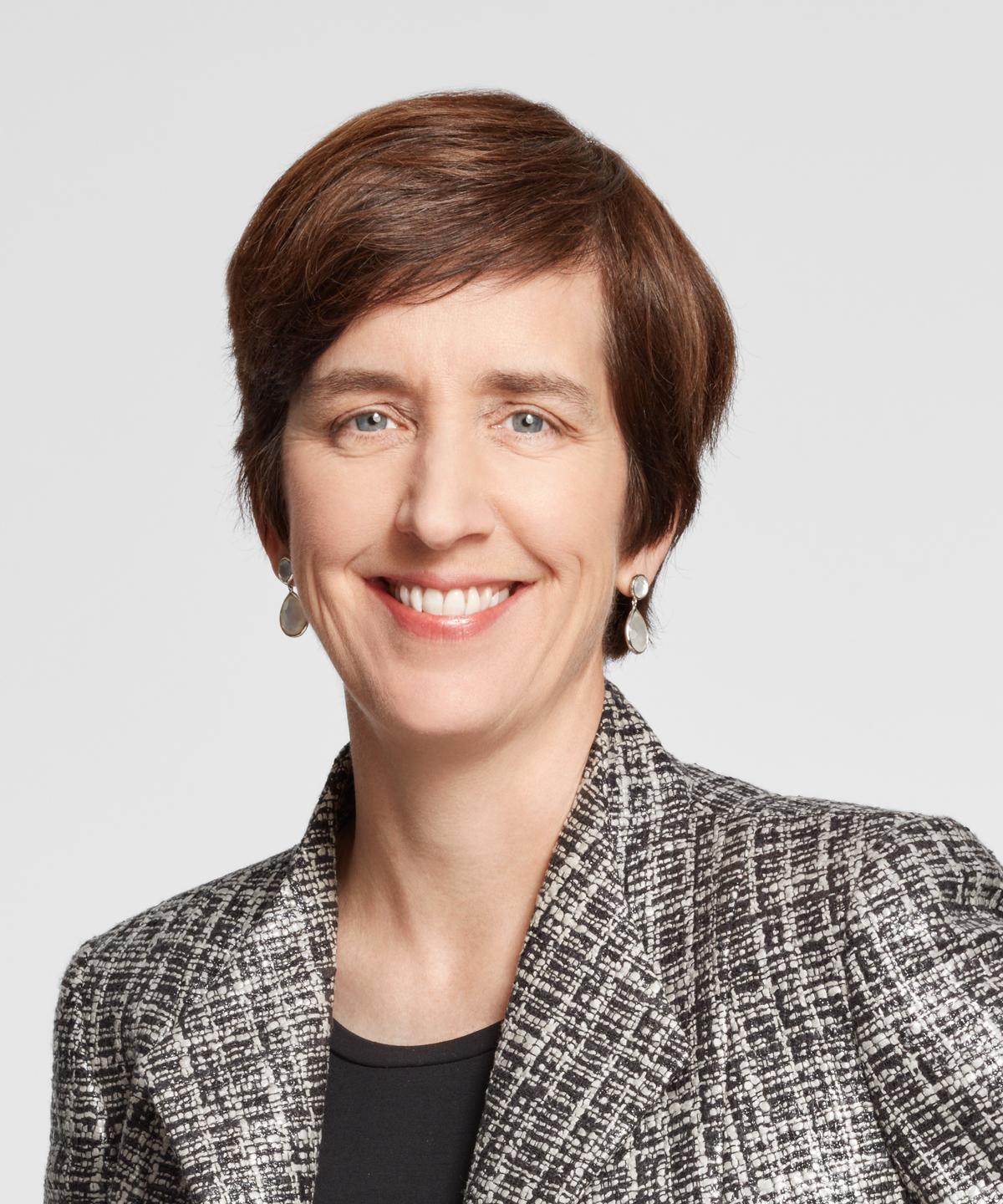 NEW YORK, October 26, 2017 /3BL Media/ - Trish Walsh, Chief Legal Officer (CLO) for Voya Financial, Inc. (NYSE: VOYA) has been recognized by the Ethisphere Institute as one of the 2017 Attorneys Who Matter in the category of In-House Counsel. The annual designation highlights those who have made a significant difference in the field of ethics and compliance through their professional legal work and track record in public service. 
Since joining Voya in 2015, Walsh has been extremely effective in creating a nimble, high-functioning legal and compliance program with a collegial, collaborative team culture. She has championed efforts to advance diversity and inclusion throughout Voya and in the broader legal and business community.  "Voya's focus on diversity, inclusion and equality reinforces the company's commitment to drive better thinking and decision-making at every level of our organization and with our partners," says Walsh. "I'm honored to be a part of this organization and to be recognized by Ethisphere with this group of distinctive lawyers."
Under Walsh's leadership, Voya was one of the original 24 corporations that pledged to uphold ABA Resolution 113, which commits participating organizations to require outside counsel to complete a diversity survey; the results factor into decisions to retain external law firms. She also led Voya's decision to partner with Diversity Lab to support the "Mansfield Rule," an initiative that measures whether law firms are actively considering qualified women lawyers and attorneys of color for promotions, senior level hiring and significant leadership roles. Walsh serves as Executive Sponsor for Voya's LGBT Employee Resource Group (ERG) and is a member of the board of Partnership for After School Education (PASE), a child-focused nonprofit organization that promotes and supports quality afterschool STEM education programs serving young people in underserved communities.
"Each year, we watch the bar raise for corporate ethics and compliance through our research around the World's Most Ethical Companies," said Ethisphere's Chief Executive Officer, Timothy Erblich. "This continuous, year-over-year advancement is due, in-part, to the legal profession and those who are committed to moving businesses forward with integrity like those listed on the 2017 Attorneys Who Matter. We congratulate Trish Walsh, who understands the importance of ethics in business and is leading by example."
In addition to Walsh, other notable individuals recognized in the In-House Counsel category on Ethisphere's annual list for raising the profile of corporate ethics and integrity include: Alex Dimitrief, SVP and General Counsel, GE; Jay Clayton, Chair, U.S. Securities and Exchange Commission; David Zapolsky, SVP, General Counsel, and Secretary, Amazon; Kim Rivera, Chief Legal Officer and General Counsel, HP Inc.; Brad Smith, General Counsel and EVP of Legal and Corporate Affairs, Microsoft; Charles Duross, Partner and Head of the FCPA & Global Anti-Corruption Practice, Morrison & Foerster; and John D. Buretta, Partner, Cravath, Swaine & Moore LLP. The full list will be published in the Q4 2017 issue of Ethisphere Magazine and is available online at: https://ethisphere.com/awards/attorneys-who-matter/.
Walsh is one of five female members of Voya's Executive Committee (EC). Women comprise 46 percent of Voya's EC compared to an average of 25 percent of women in senior management positions nationwide. Voya's Board of Directors has achieved gender parity— four of Voya's eight independent directors today are women. In addition, 40 percent of Voya's managers are women compared to 37 percent nationwide. Voya's leadership team brings a diversity of experience, knowledge and skills that are driving collaboration and success.
(Read the full bio for Trish Walsh.)
Media Contact:                                                         Media Contact:
Jeanne LaCour                                                         Tiffany Hawks
Voya Financial                                                          Voya Financial
Office: (212) 309-8949                                              Office: (212) 309-8915
Cell: (201) 240-5880                                                 Cell: (321) 684-1168
Jeanne.LaCour@voya.com                                         Tiffany.Hawks@voya.com
About Voya Financial®
Voya Financial, Inc. (NYSE: VOYA), helps Americans plan, invest and protect their savings — to get ready to retire better. Serving the financial needs of approximately 13.6 million individual and institutional customers in the United States, Voya is a Fortune 500 company that had $11 billion in revenue in 2016. The company had $517 billion in total assets under management and administration as of June 30, 2017. With a clear mission to make a secure financial future possible — one person, one family, one institution at a time — Voya's vision is to be America's Retirement Company®. Certified as a "Great Place to Work" by the Great Place to Work® Institute, Voya is equally committed to conducting business in a way that is socially, environmentally, economically and ethically responsible and has been recognized as one of the 2017 World's Most Ethical Companies® by the Ethisphere Institute, as well as one of the Top Green Companies in the U.S., by Newsweek magazine. For more information, visit voya.com. Follow Voya Financial on Facebook and Twitter @Voya.
About the Ethisphere Institute
The Ethisphere® Institute is the global leader in defining and advancing the standards of ethical business practices that fuel corporate character, marketplace trust and business success. Ethisphere has deep expertise in measuring and defining core ethics standards using data-driven insights that help companies enhance corporate character. Ethisphere honors superior achievement through its World's Most Ethical Companies® recognition program, provides a community of industry experts with the Business Ethics Leadership Alliance (BELA) and showcases trends and best practices in ethics with the Ethisphere Magazine. Ethisphere is also the leading provider of independent verification of corporate ethics and compliance programs that include: Ethics Inside® Certification, Compliance Leader Verification™ and Anti-Corruption Program Verification™. More information about Ethisphere can be found at: www.ethisphere.com.