VMware Provides the Digital Foundation to Support Educational Institutions and Services Across Europe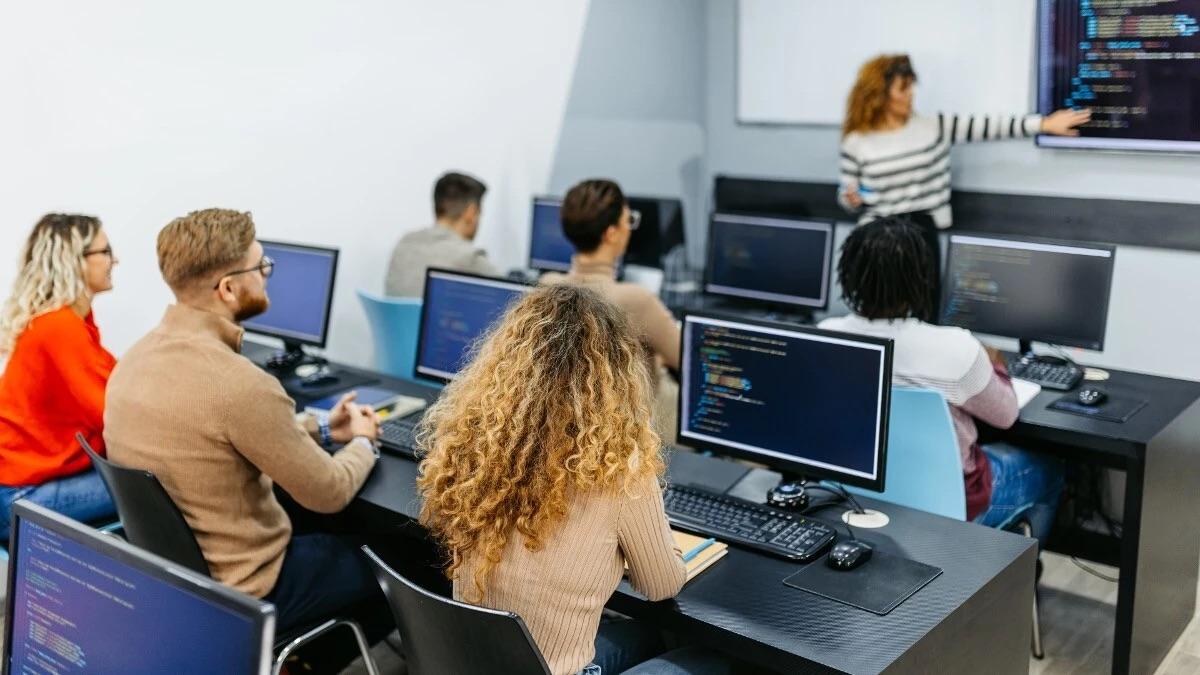 Kingston University, École Polytechnique Fédérale de Lausanne, and City of Potsdam Accelerate Digital Transformation with VMware Cloud
PALO ALTO, Calif., July 25, 2023 /3BL/– VMware, Inc. (NYSE: VMW) today announced that customers across Europe are adopting VMware Cloud to support the broad and diverse higher education requirements of students and citizens. With VMware Cloud, customers across Europe can take a more cloud smart approach to building their digital strategies by investing in cloud-based growth initiatives while optimizing costs and increasing resiliency.
"Time and again it's been proven that VMware Cloud empowers customers to adopt a cloud-smart approach," said Prashanth Shenoy, vice president, Product Marketing, Cloud Infrastructure Business Group at VMware. "By working with VMware Cloud, customers can invest in app and infrastructure modernization that fuels digital transformation and growth while optimizing cloud spend and improving business resiliency."
Kingston University: Zero Downtime Migration and a Massively Reduced Data Center Footprint (link)
Kingston University is a prestigious higher education institution based in London that supports and educates more than 19,000 students from the UK and abroad each year. To achieve its ambitions of delivering a more progressive model of higher education, Kingston University required flexible and agile technology that enables a fast response to changing requirements. The IT team sought to reduce the cost and complex maintenance requirements of the university's on-premises data centers and transition to more sustainable and energy efficient solutions. The University migrated 90 percent of its workloads to VMware Cloud on AWS and modernized the remaining data center infrastructure to support applications that needed to remain in-house. With VMware NSX Distributed Firewall and VMware Aria Operations for Networks, the University created a more modern approach to application and workload-level security.
"We had a choice between investing in upgrading our physical infrastructure or moving most workloads to VMware Cloud on AWS while retaining a small percentage of workloads on prem. With a hybrid cloud strategy built on VMware, we can consciously decide where to host applications to help ensure the best performance and cost benefits," said Daniel Bolton, head of technical services, Kingston University. "Working with VMware and our partner Xtravirt, we developed a cloud smart approach that dramatically modernized and simplified our environment and helped improve our overall security posture. VMware Cloud enables us to use our existing skills to pivot quickly to changing requirements while giving us a wider choice of cloud services across both the VMware and AWS ecosystems."
EPFL: Delivering a Modern Cloud That Enables Research Ingenuity (link)
The École Polytechnique Fédérale de Lausanne (EPFL) is a research institute based in Lausanne, Switzerland. EPFL comprises 11,000 students, 350 faculty and 6,000 staff. From an IT infrastructure perspective, EPFL required infrastructure to be flexible and secure as well as fast and easy to access. EPFL also needs to keep its research community close and ensure high-value projects remain in the school environment. Unfortunately, researchers were stepping outside of the university's IT infrastructure, posing potential data security, legal, reputational risks due to Switzerland's stringent data sovereignty regulations. Using VMware Cloud, the IT team developed a private cloud and self-service portal as a more secure alternative to public cloud. VMware Cloud Foundation combined with VMware Aria Automation, VMware Cloud on AWS and VMware NSX Distributed IDS/IPS has delivered a public cloud-like user experience while enabling better security, compliance, and control.
"The researchers love the VMware Cloud environment we've created for them. VMware Cloud enables EPFL to deliver a public cloud-like experience on prem and offer anything as a service to our community," said Philippe Morel, director of IT operations and infrastructure, EPFL. "With VMware Cloud we don't have to sacrifice speed and agility for security. We've met our goal of 15-minute provisioning which has enabled us to nearly double the number of VMs while reducing the amount of shadow cloud use we're finding across the community. VMware Cloud has given us better control over our IT environment and governance of our sensitive research data."
City of Potsdam: Accelerating Cloud Transformation for a Digitized Education System (link)
Potsdam, Germany is home to more than 180,000 residents. One of the city's most important missions is to provide a modern education experience—including digital services—for 25,000 students and 5,000 educators. As part of a federal government funding program to advance the digital infrastructure of the German school system, the City of Potsdam bought a fleet of 3,000 iPads for its students and teachers. The local municipality worked with PROFI AG to implement VMware Workspace ONE Unified Endpoint Management (UEM) on VMware Cloud on AWS to unify the management of the devices to help ensure compliance with GDPR and German data privacy laws.
"VMware Cloud has been instrumental in providing a digital foundation to accelerate our development of a modern, connected and digitized educational system," said Mathias Horezky, head of IT infrastructure and service, City of Potsdam. "With VMware Cloud on AWS and Workspace ONE UEM, our small IT staff can support a growing community of users with a modern digital learning platform that meets today's hybrid learning environment. VMware Cloud on AWS provides us with a modern GDPR-compliant hybrid cloud infrastructure that has lowered our costs and overall risk while streamlining IT operations. Resources that were previously managed on local servers in schools are now hosted in the cloud and managed remotely, providing our IT team with the ability to provision IT resources and additional mobile devices quickly."
About VMware
VMware is a leading provider of multi-cloud services for all apps, enabling digital innovation with enterprise control. As a trusted foundation to accelerate innovation, VMware software gives businesses the flexibility and choice they need to build the future. Headquartered in Palo Alto, California, VMware is committed to building a better future through the company's 2030 Agenda. For more information, please visit www.vmware.com/company.
VMware, NSX, Aria, and Workspace ONE are trademarks or registered trademarks of VMware, Inc. in the United States, and other jurisdictions. This article may contain hyperlinks to non-VMware websites that are created and maintained by third parties who are solely responsible for the content on such websites.
Media Contacts
Roger Fortier 
PR Director, Global Partner Ecosystem 
rfortier@vmware.com 
+1.408.348.1569