VMware Global Impact Report: Annual Progress Update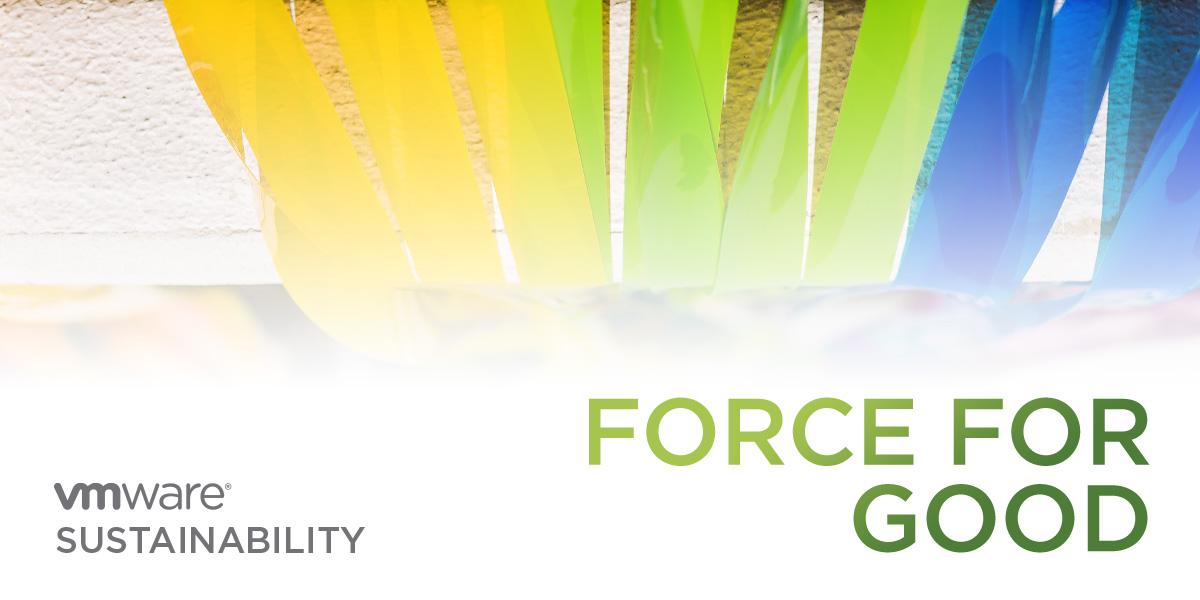 VMware has a reputation for tackling big challenges boldly. Nowhere is this more evident than in our journey to leave ahead a better future, particularly when it comes to the environment and society. In 2016, we presented our first ever Global Impact Report, "Force for Good," which details 15 ambitious aspirations and goals we have set out to reach by 2020.
One year later, we are excited to share highlights of our progress. By leveraging the power of people, products and operations, VMware is driving big, positive change. It's an effort we embrace as a technology leader and as a company of global citizens 20,000+ strong.
This year's Global Impact Report Update reflects the strides VMware is making across three pillars of impact: Product, Planet and People. The report also includes VMware's  annual disclosure of Environmental, Social and Governance (ESG) performance and confirms our commitment to transparency and good governance.
We invite you to look through the report to discover some interesting highlights, including:
OUR PRODUCTS – VMware virtualization technology enables customers to minimize their carbon footprint – avoiding over 76 million metric tons of CO2e from entering the atmosphere in the last year alone. In addition, a new independent study from IDC concluded that infrastructure avoidance–related savings can quickly go north of 20-25% when customers proportionately complement their vSphere installations with vSAN and NSX.
OUR BUSINESS OPERATIONS – 72% of VMware's global operations are now powered by renewable energy.
OUR PEOPLE – Our most recent pay equity data analysis, conducted by a third party, shows that at VMware, women earn 99% of their male counterparts' salary globally and racial and ethnic minority employees earn 100% of their white counterparts in the U.S.
If you have any questions or feedback about this report, please connect with the VMware Sustainability Team: GIR_Sustainability@vmware.com