VIDEO | Paralympic Skier, Best-Selling Author, and Childhood Cancer Survivor Josh Sundquist Helps Spread the Word About My Special Aflac Duck™
VIDEO | Paralympic Skier, Best-Selling Author, and Childhood Cancer Survivor Josh Sundquist Helps Spread the Word About My Special Aflac Duck™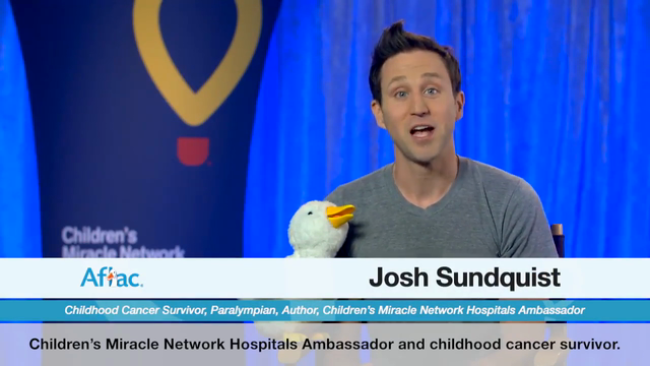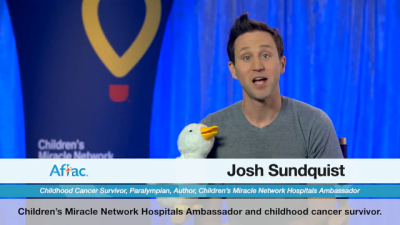 Tuesday, August 7, 2018 - 9:55am
Paralympic skier, best-selling author, and childhood cancer survivor Josh Sundquist understands the physical and emotional toll of facing childhood cancer. Together with Aflac and Children's Miracle Network Hospitals, he is helping spread the word about My Special Aflac Duck™, a robotic companion designed to help comfort children during treatment.
Josh inspires others going through hardships by sharing his story. Who inspires you on a daily basis?
To learn more about My Special Aflac Duck, visit the Aflac website.