VIDEO | My Special Aflac Duck​™ Brings Smiles and Laughter to Children's Hospital
VIDEO | My Special Aflac Duck​™ Brings Smiles and Laughter to Children's Hospital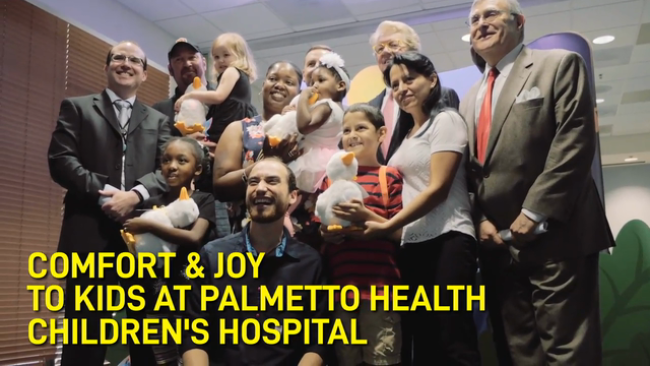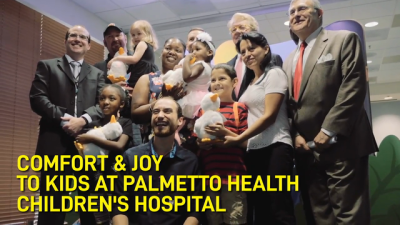 Tuesday, December 4, 2018 - 9:35am
The room was filled with smiles and laughter during the My Special Aflac Duck​™ delivery at Palmetto Health Children's Hospital​ in Columbia, South Carolina. The delivery followed more than 18 months of child-centered research aimed at creating a caring companion for children with cancer.
About Aflac
Aflac is a Fortune 500 company, providing financial protection to more than 50 million people worldwide. When a policyholder or insured gets sick or hurt, Aflac pays cash benefits fairly, promptly and directly to the insured. For more than six decades, Aflac voluntary insurance policies have given policyholders the opportunity to focus on recovery, not financial stress.
To learn more about Aflac, visit the company's website.