VIDEO | This Indiana Subaru Plant Hasn't Taken Out the Trash in 14 Years, Saves More Than $13m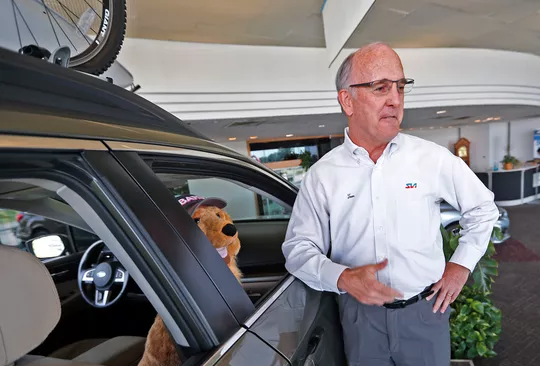 Tom Easterday is the Senior Executive Vice President, Secretary and Chief Legal Officer at Subaru Indiana Automotive. in Lafayette, Thursday, July 25, 2018. The Indiana plant is the first automaker in North America to go zero landfill, meaning the plant with 5600 employees that produces 350,000 cars a year sends nothing to a landfill. (Photo: Kelly Wilkinson/IndyStar)
As published on the Indianapolis Star website
by Sarah Bowman, Indianapolis Star
While not his official job title, Tom Easterday has become quite the tour guide. 
The Subaru of Indiana Automotive, Inc. executive has been known to do as many as a handful a month around the company's Lafayette manufacturing facility. Whether leading top industry officials or a group of young students, he has a favorite opening line. 
"I always like to say that if someone stops for a cup of coffee on their way into the plant," Easterday said, "then they have put more trash into the landfill than we have for the entire year."
To watch the video and read the full article, visit The Indianapolis Star website.