Verizon Innovative Learning Launches First Ever 5G EdTech Challenge
Verizon Innovative Learning Launches First Ever 5G EdTech Challenge
Ten most compelling projects will receive funding and tools to bring concepts to life using 5G in under-resourced middle schools across the country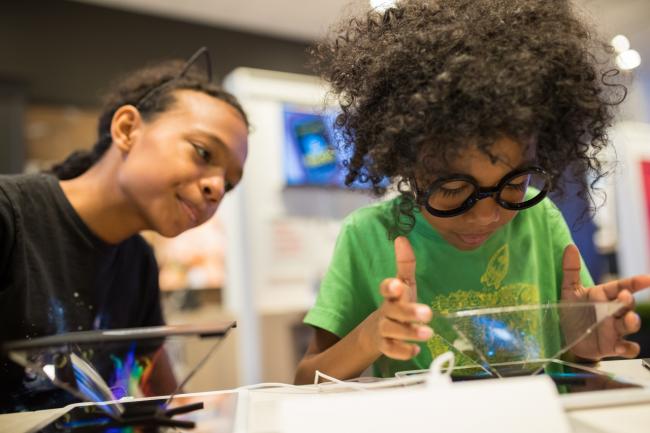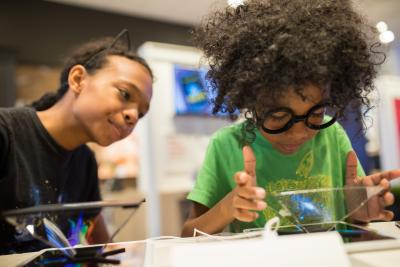 Wednesday, September 19, 2018 - 2:00pm
NEW YORK – Verizon Innovative Learning, the signature program of the Verizon Foundation, announced the launch of the Verizon 5G EdTech Challenge in partnership with NYC Media Lab. The first of its kind nationwide challenge calls for EdTech nonprofits including enterprise organizations, start-ups, research groups and universities including Historically Black Colleges and Universities as well as Hispanic Serving Institutions to create powerful, transformative education solutions that leverage 5G connectivity to solve challenges in under-resourced middle schools throughout the U.S.
Submissions of beta phase projects will be accepted online at 5GEdTechChallenge.com from October 15 to November 30, 2018. From the submissions, a group of industry leaders, social impact advocates and tech experts convened by the Verizon Foundation and NYC Media Lab will identify the ten most compelling projects. Winning teams will receive $100,000 each (for a total of a $1 million investment), access to 5G nodes, Verizon 5G training and mentors, and support teams within the education community to prepare their concepts to be brought to life through the power of 5G and implemented in select middle schools.
The projects will leverage the unique capabilities of 5G using AR, VR, or AI to solve challenges including lack of student engagement, lack of teacher's STEM expertise and the need for more immersive personalized support for students with special needs. The goal is for the projects to lead to students who are more engaged, higher achieving and have increased problem solving, collaboration and creativity skills.
Projects will begin to be implemented in select Verizon Innovative Learning Schools during the third quarter of 2019.
In the coming decade, 5G wireless and edge computing technologies will generate extraordinary new opportunities in how we interact with each other and experience the world around us. As the Fourth Industrial Revolution approaches, it will be imperative that learning begins with our youth and continues as a lifelong process for every generation – from all backgrounds and communities – to ensure the strength of our future workforce.
"When we think about the youth in this country and what is needed to prepare students to be competitive in an increasingly tech dependent world, we need to change the educational opportunities and the trajectory of the lives of a lot of students," said Rose Kirk, Chief Social Responsibility Officer at Verizon. "5G will open doors in the classroom we can't even imagine yet which will ultimately give students the power to be more successful, more engaged, and give them access to higher education and new career paths."
The digital divide in America has left millions of students lacking access to technology and the skills they need to succeed in the digital world. Since 2012, Verizon Innovative Learning has been working to help solve this problem through its holistic, transformative program which provides free connectivity, free devices and curriculum training to under-resourced middle schools.
The program has impacted one million students to date and will impact two million more by 2021. The results are nothing short of amazing. Students in VIL show improvements in math and reading, and they're more engaged in school.
Verizon Communications Inc. (NYSE, Nasdaq: VZ), headquartered in New York City, generated $126 billion in 2017 revenues. The company operates America's most reliable wireless network and the nation's premier all-fiber network, and delivers integrated solutions to businesses worldwide. Its Oath subsidiary reaches people around the world with a dynamic house of media and technology brands.