U.S. Chamber Foundation Seeks Nominations to Recognize Top Corporate Citizens
Nomination Deadline is June 29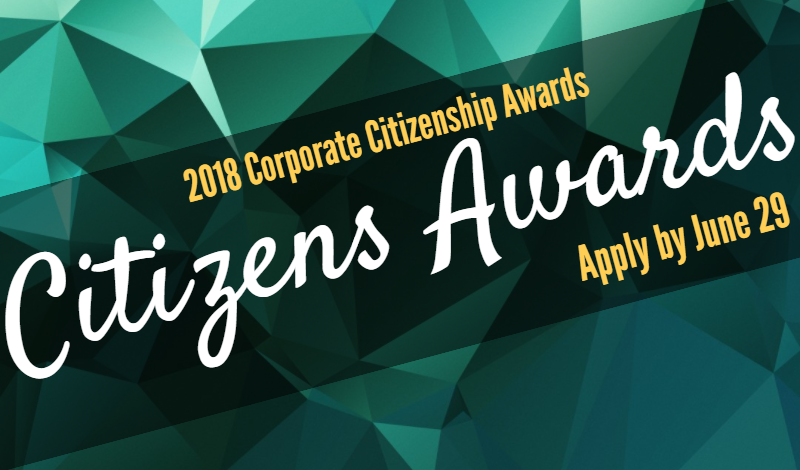 WASHINGTON, March 1, 2018 /3BL Media/ - The U.S. Chamber of Commerce Foundation today began accepting nominations for its annual Citizens Awards, which recognize businesses for their positive impact on society.
"Since 2000, the U.S. Chamber Foundation has showcased how the private sector makes the world a better place through the Corporate Citizenship Awards," said Marc DeCourcey, senior vice president for the U.S Chamber of Commerce Foundation. "We are looking for the best in business, and we encourage businesses of all sizes to submit a nomination."
The Citizens Awards recognize the private sector's most accomplished social and community initiatives. This year, six awards will honor businesses for specific strategic initiatives: Best Commitment to Education Program; Best Community Improvement Program; Best Disaster Response and Community Resilience Program; Best Economic Empowerment Program; Best Environmental Stewardship Program; and Best Health and Wellness Program.
Additionally, the Foundation will award two Best Corporate Steward awards—one for large businesses and another for small and middle-market businesses. These awards will honor companies for exceptional overall corporate citizenship portfolios.
The nomination process is open to businesses, chambers of commerce, and industry associations of all sizes. Details on each category's eligibility and measurement criteria are available here.
The nomination period is open until June 29, 2018. An external review committee of experts in their fields will review the applicants and select three finalists in each category. Finalists will be announced September 2018. Winners, selected by another expert panel, will be announced at the Citizens Awards gala on November 15 in Washington, D.C.
The U.S. Chamber of Commerce Foundation Corporate Citizenship Center is a leading resource for businesses dedicated to making a difference. For more than 15 years, our programs, events, research, and relationships with key NGO and governments have helped businesses make the world a better place.
The U.S. Chamber of Commerce Foundation is dedicated to strengthening America's long-term competitiveness. We educate the public on the conditions necessary for business and communities to thrive, how business positively impacts communities, and emerging issues and creative solutions that will shape the future.