U.S. Chamber Foundation Announces Finalists for the 2017 Corporate Citizenship Awards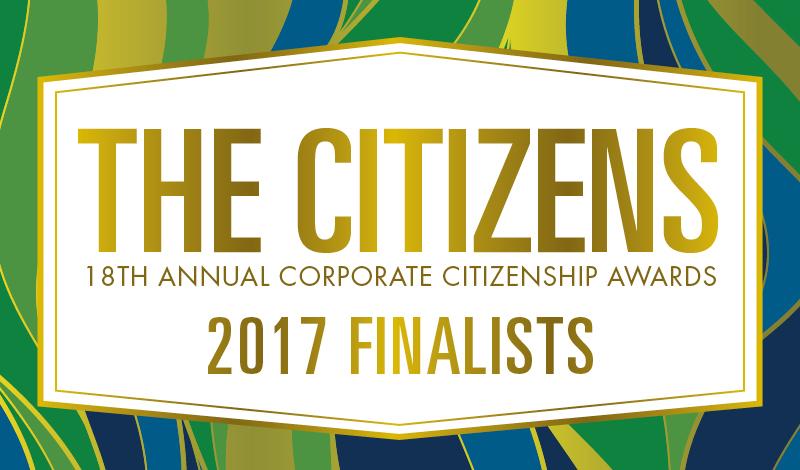 WASHINGTON, D.C., September 19, 2017 /3BL Media/ - The U.S. Chamber of Commerce Foundation today named 24 finalists for the 2017 Corporate Citizenship Awards. For the 18th year, and in partnership with the USA TODAY Network, the awards honor businesses and chambers of commerce from around the world for positive social and community initiatives.
"Each and every day businesses act as a powerful force for good on both a local level and around the world," said Marc DeCourcey, senior vice president of the U.S. Chamber Foundation. "This year's finalists are reminders of how businesses continue to make a positive impact in communities and work toward making the world a better place."
Awards will be presented in eight categories for which finalists are listed below:
Best Corporate Steward – Large Business Finalists: Royal DSM, Intel Corporation, and PwC
 
Best Corporate Steward – Small and Middle-Market Business Finalists: Antis Roofing & Waterproofing, Berkshire Bank, and Cotopaxi
 
Best Commitment to Education Program Finalists: Cisco, IBM Corporation, and The Wonderful Company
 
Best Community Improvement Program Finalists: D.C. United, The Home Depot Foundation, and John Deere Foundation
 
Best Disaster Response & Community Resilience Finalists: Albertsons Companies, Mastercard, and The Walt Disney Company
 
Best Economic Empowerment Program Finalists: Citi Foundation, JPMorgan Chase & Co., and Nestlé Nespresso
 
Best Environmental Stewardship Program Finalists: Campbell Soup Company, Keurig Green Mountain, and The Renewal Workshop
 
Best Health and Wellness Program Finalists: Aramark, Shell Oil Company, and UPS
This year, USA TODAY Network will join the U.S. Chamber of Commerce Foundation as the media partner for the 18th annual Corporate Citizenship Awards and Corporate Citizenship Conference on November 14 – 15, 2017 in Washington, D.C. Winners in each category will be selected by a panel of corporate citizenship and business leaders and will be named during a gala on November 15.
More information about the awards and finalists is available on the U.S. Chamber of Commerce Foundation's website.
The U.S. Chamber of Commerce Foundation is dedicated to strengthening America's long-term competitiveness. We educate the public on the conditions necessary for business and communities to thrive, how business positively impacts communities, and emerging issues and creative solutions that will shape the future.
The U.S .Chamber of Commerce is the world's largest business federation representing the interests of more than 3 million businesses of all sizes, sectors, and regions, as well as state and local chambers and industry associations.