UN Secretary-General and Global CEOs Accelerate Shift to Sustainable Finance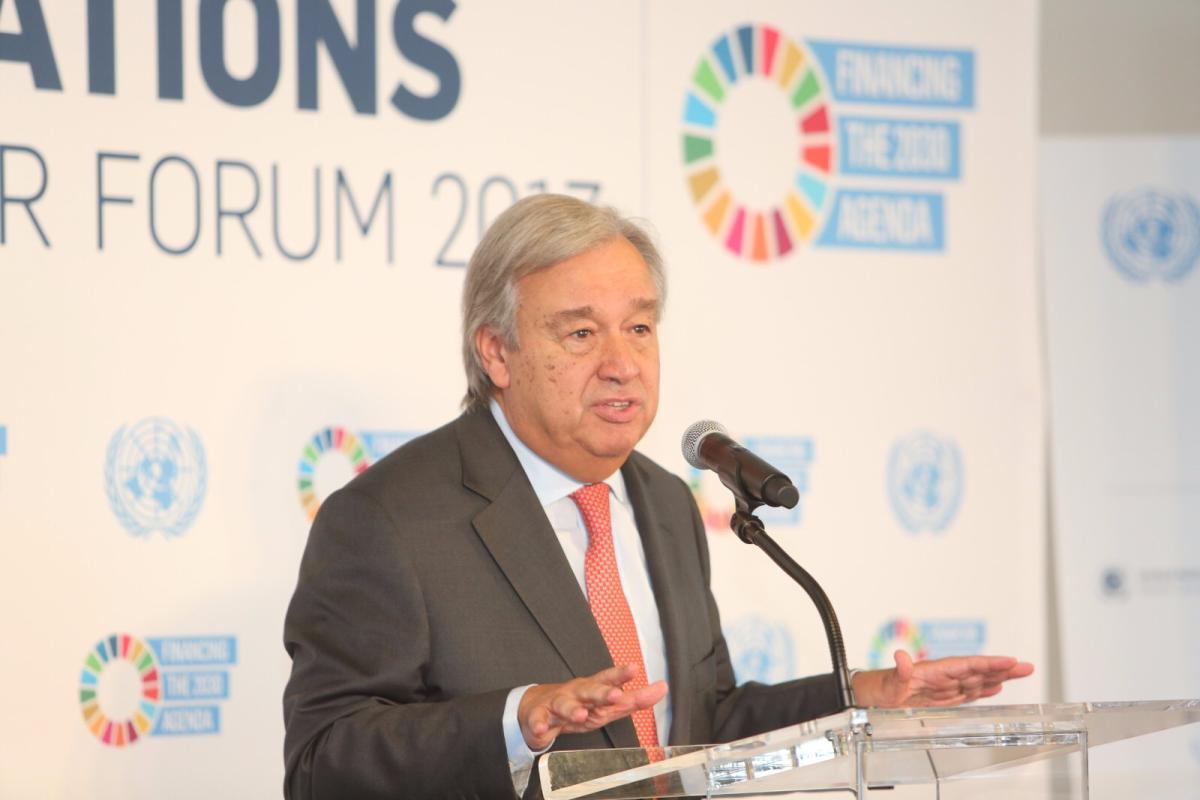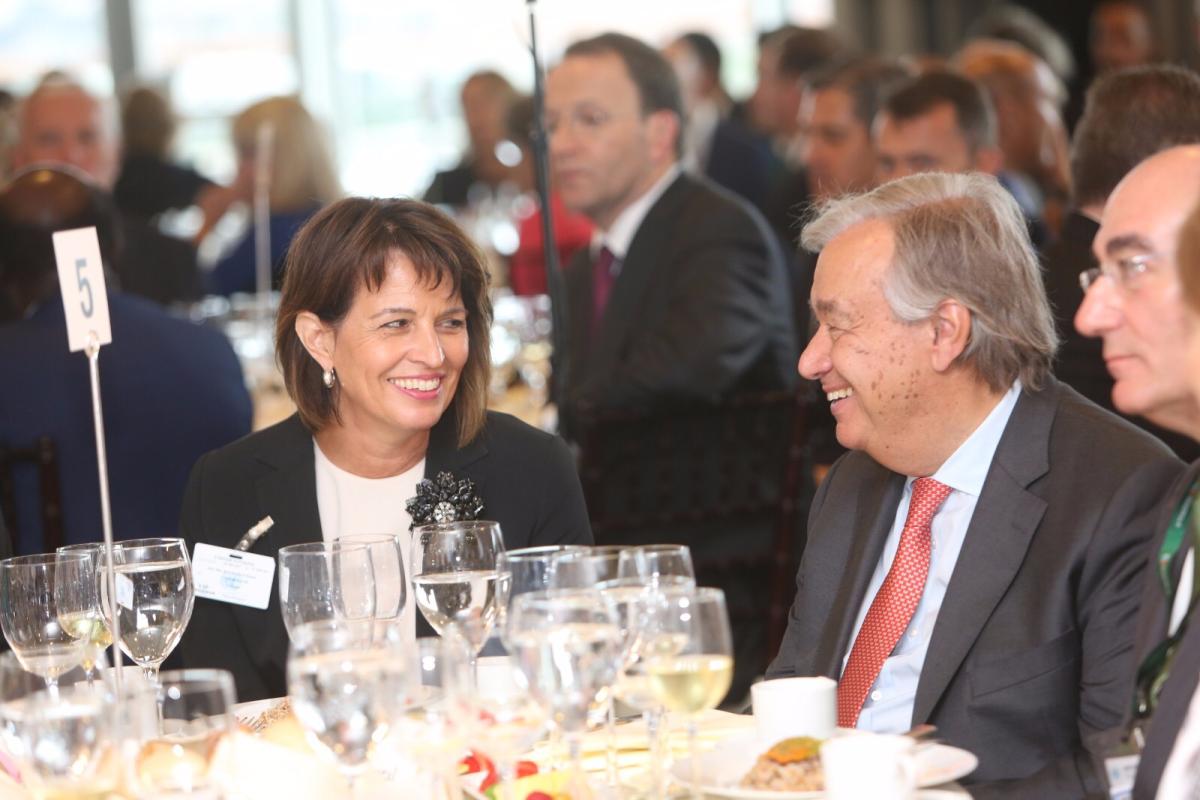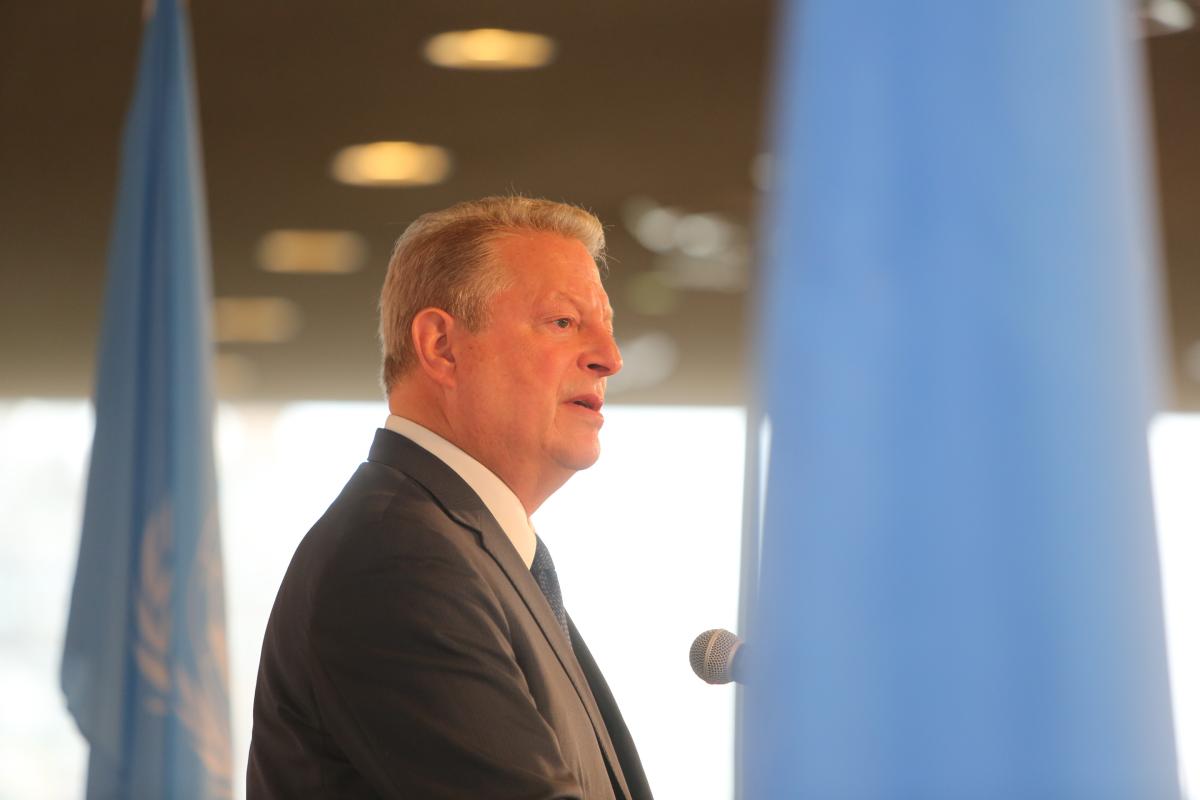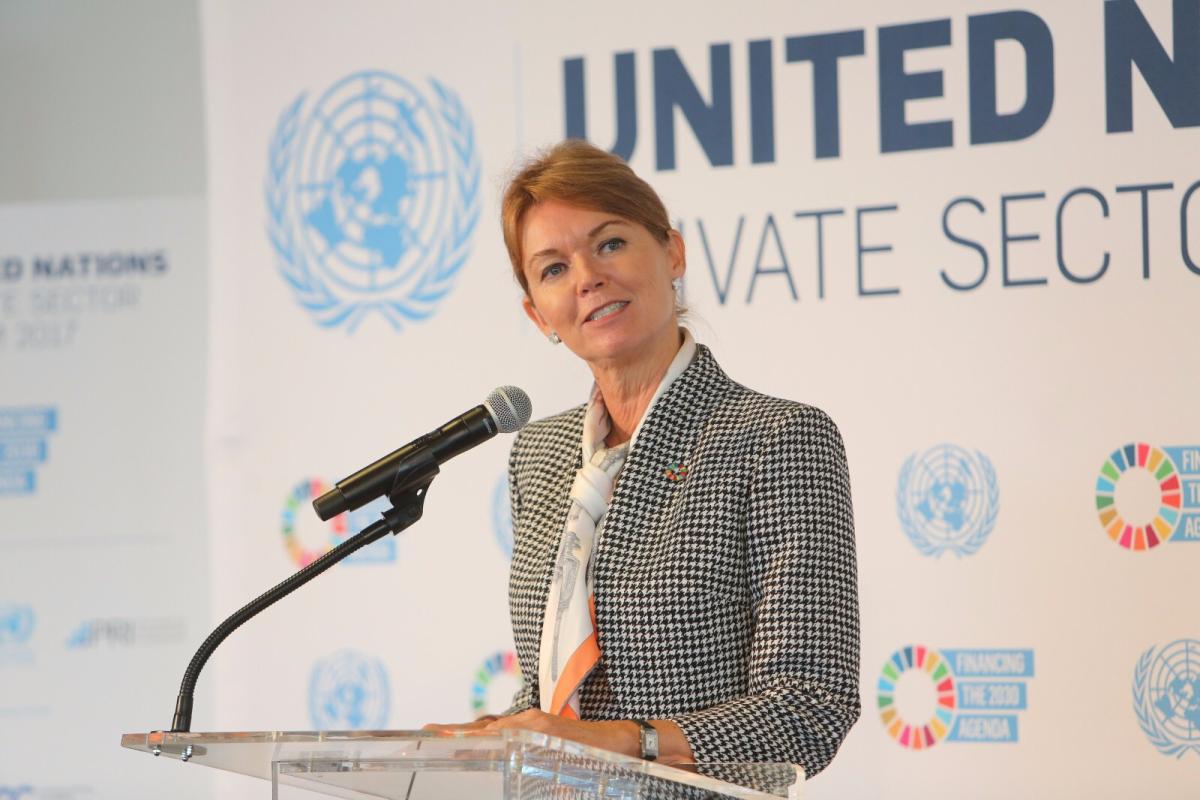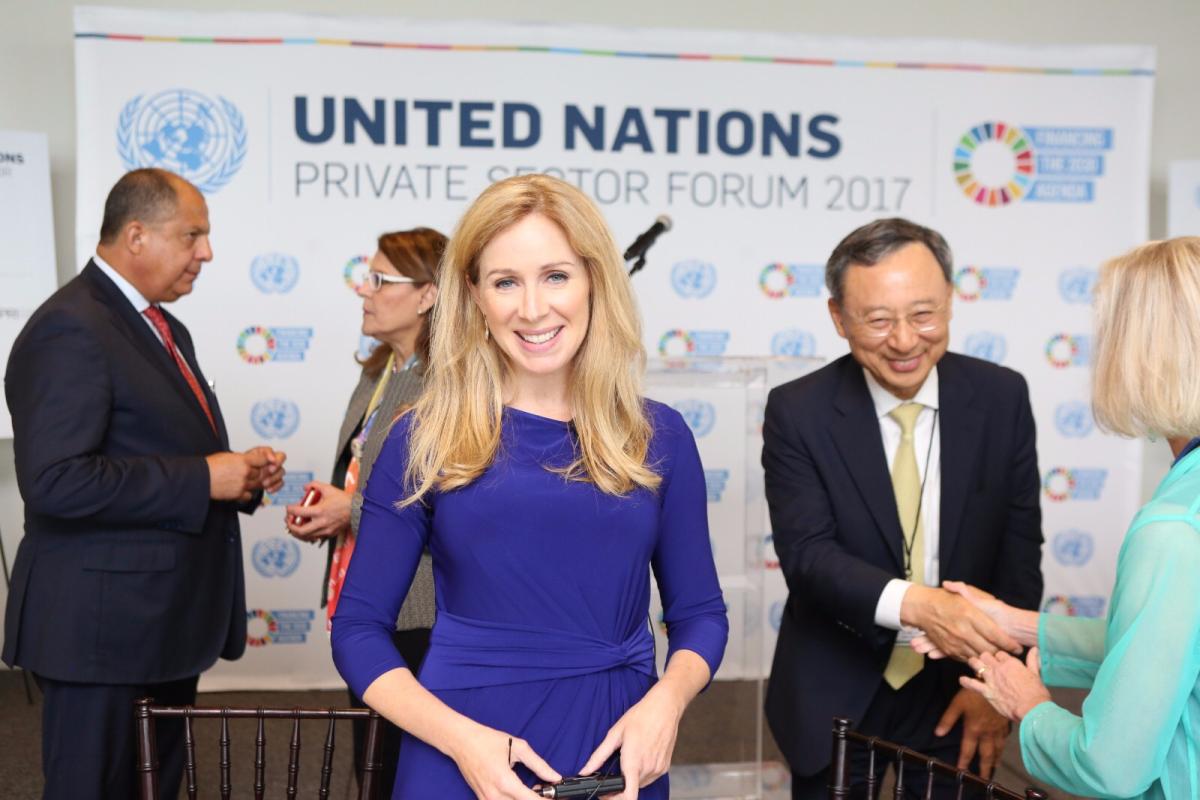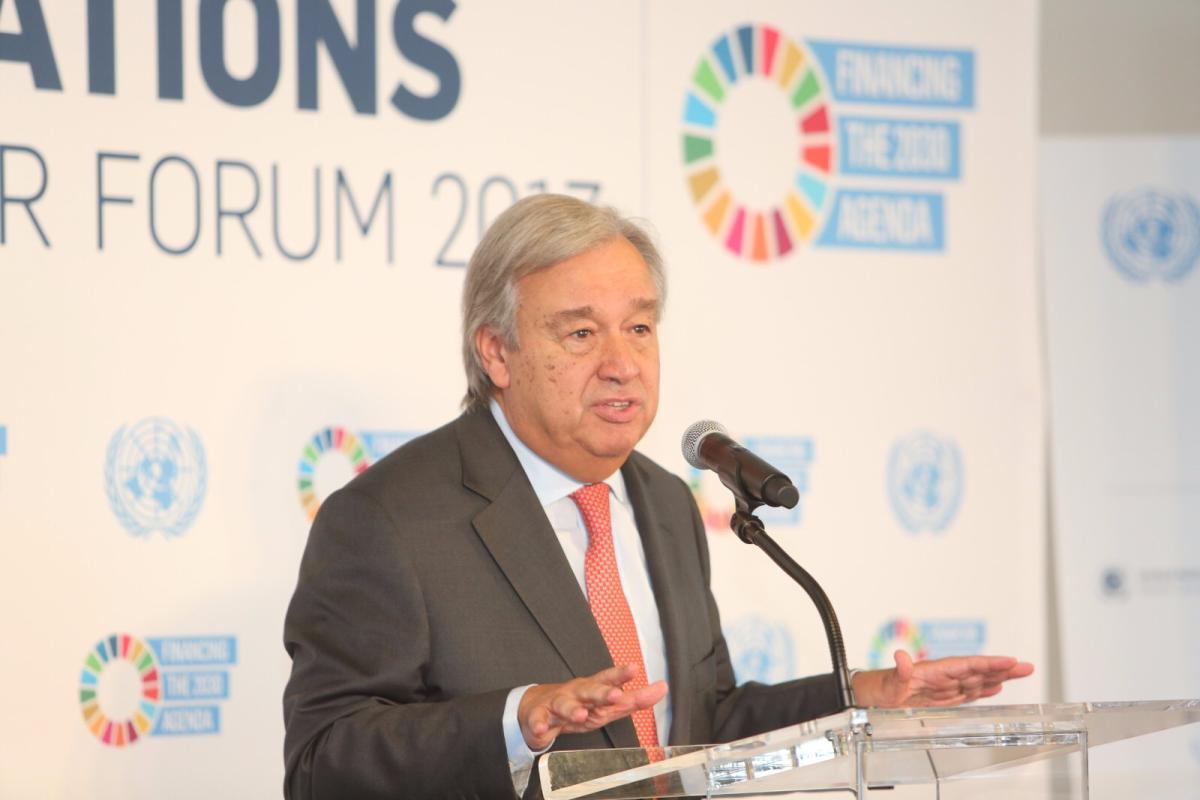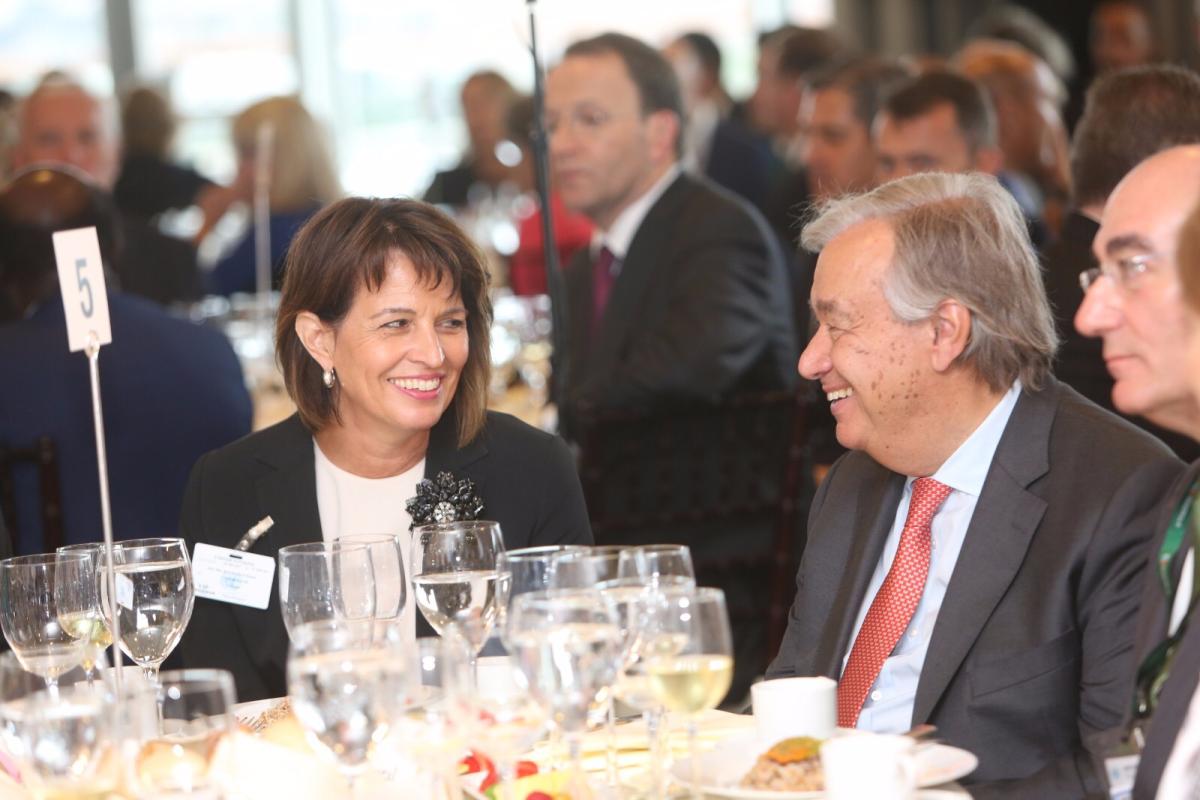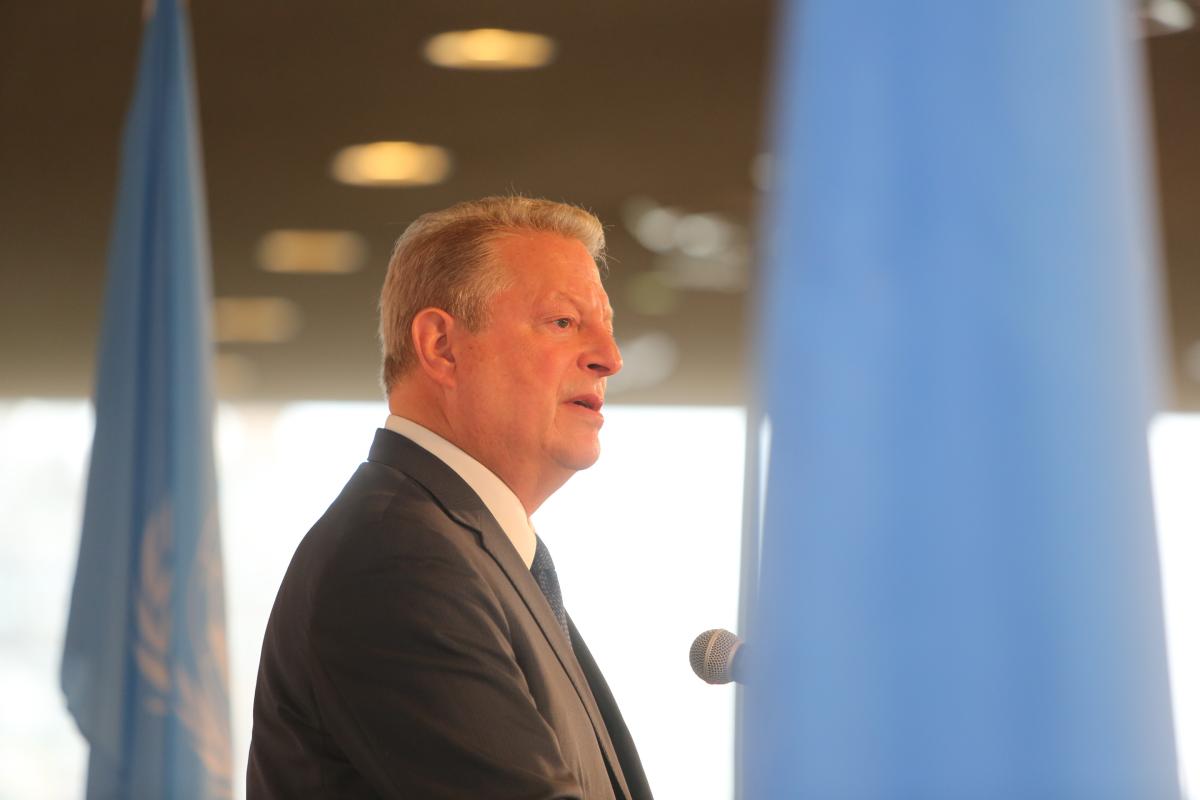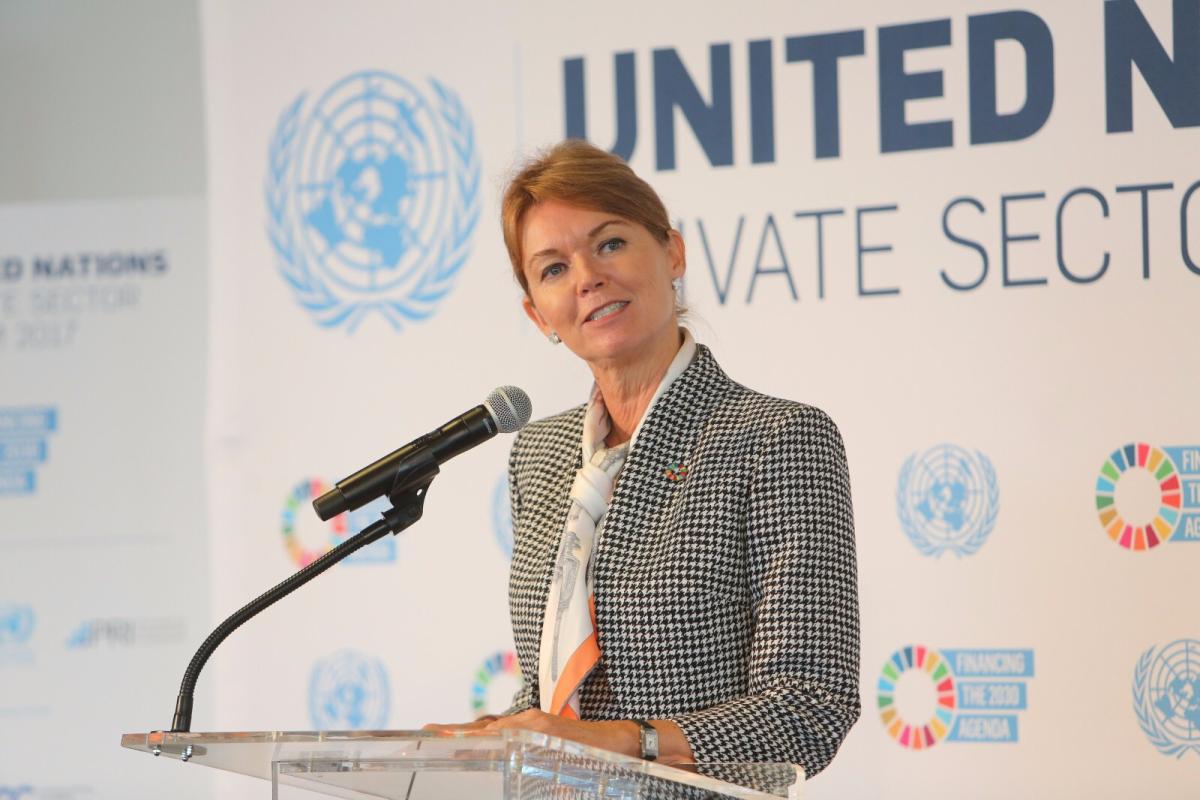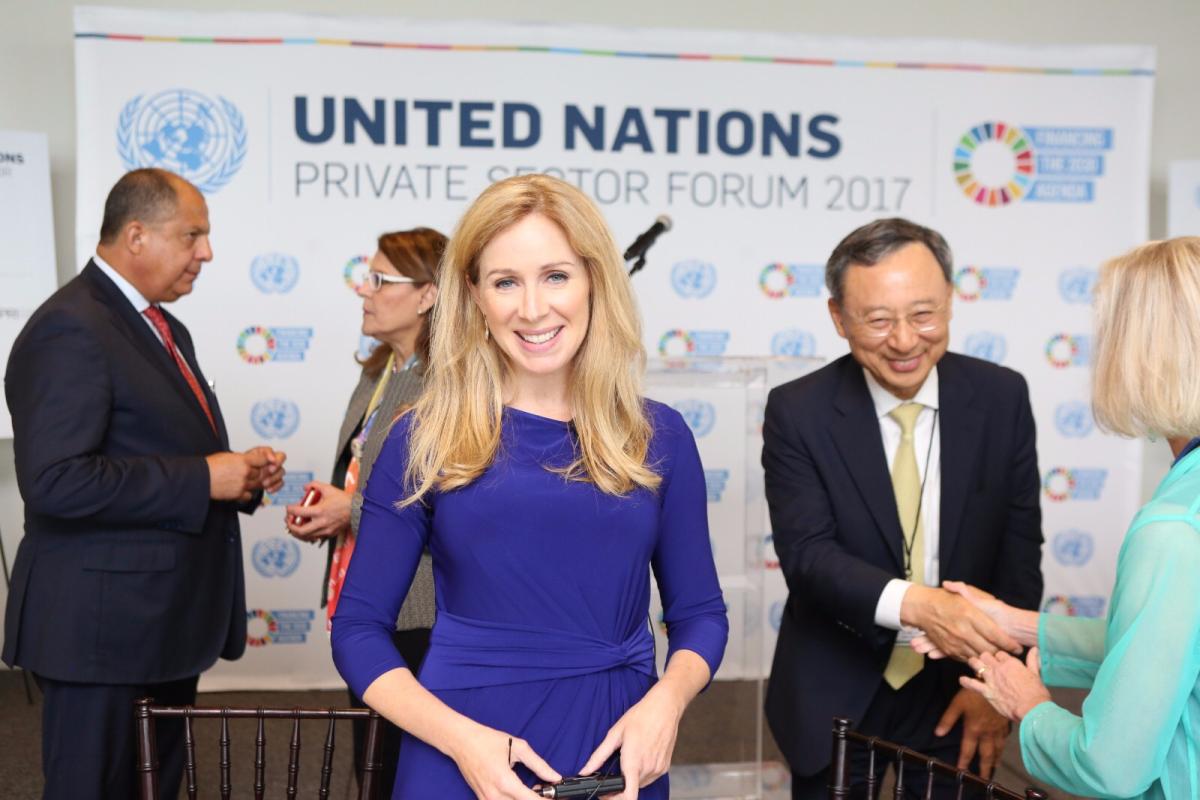 UN Secretary-General and Global CEOs Accelerate Shift to Sustainable Finance
NEW YORK, September 18, 2017 /3BL Media/ — Adopting a new principle-based approach to global finance that mobilizes massive new investments to achieve the Global Goals was the topic of discussion today at the 9th annual United Nations Private Sector Forum during the 72nd Regular Session of the UN General Assembly. Convening more than 300 Chief Executives, Heads of State and Government, UN and civil society leaders, the Forum focused on the theme of Financing the 2030 Agenda: Unlocking Prosperity, with a programme that identified a broad range of solutions that all sectors must take to drive capital towards achieving the UN Sustainable Development Goals (SDGs).
In his opening remarks, UN Secretary-General António Guterres emphasized the critical role of business to innovate new financial models.  He stated: "This is now an objective that can only work if the whole of society engages. The role of the business community, the private sector, the financial sector is absolutely crucial. Without your leadership, our project will simply fail. Finance can make or break all our carefully laid plans. We have a blueprint for peace, prosperity and dignity for a healthy planet in the 2030 Agenda and the 17 Sustainable Development Goals are our roadmap for inclusive, sustainable and fair globalization."
"My strategy will focus on three key areas — making the 2030 Agenda more firmly embedded into international economic and financial policymaking, working harder to support countries in brokering partnerships for innovative finance, and championing international initiatives that can harness finance for critical areas. The world has the resources to deliver the 2030 Agenda. Let us organize ourselves and liberate them and deliver them to where they are needed most," added Secretary-General Guterres.
To build upon these efforts, the Secretary-General announced plans to host a multi-stakeholder Finance Summit in New York next September.
President Doris Leuthard of the Swiss Confederation emphasized in her keynote address the critical role the global finance community plays in achieving the Global Goals. "We know the money is here. We have to really redirect financial flows into green and resource-efficient investments that promise good financial performance and social dividends. In Switzerland alone the volume of investments seeking social impact in developing countries is substantial. We estimate that nearly US$10 billion was invested in 2015 and managed by companies based in Switzerland. The shift is significant and there are a number of keys we can use to unlock this prosperity to ensure that investments with positive social and environmental impacts become the mainstream choice."
With increased climate-related humanitarian crises and recovery needs due to recent events, finance is a particularly timely issue in relation to the global fight against climate change. Underscoring the need for innovative finance models to support climate change adaptation, resilience, mitigation and recovery, former U.S. Vice President Al Gore called upon business leaders to take action. In a special opening message, Gore said: "We are seeing tremendous progress, but we must make faster progress. I hope that the correct way to interpret the recent news reports is that the United States will lower its ambitions stated in Paris, but remain in the Paris Agreement. For those that doubt that we can succeed in this challenge, always remember that political will is itself a renewable resource."
UN Global Compact CEO & Executive Director Lise Kingo urged greater business and UN collaboration, stating: "Mobilizing public and private finance will be essential if we are to achieve the Sustainable Development Goals. We will need mainstream finance — including public and corporate pension funds, investment managers, banks, and insurers — to help push the boundaries of financial innovation to unlock and direct investment towards the Global Goals."
Demonstrating the increasing engagement from responsible business, the Forum saw more than 25 new announcements of support for the SDGs from corporate participants, organizations and partnerships. This includes several major announcements specific to financing the 2030 Agenda:
PIMCO (Financial services, United States) also announced live at the UN Private Sector Forum that they are working to launch a series of SDG Bonds with corporate issuers.
Folksam Group (Insurance, Sweden) has, in a private placement, acquired Green Bonds issued by IFC valued at US$350 million. Folksam is also committed to working with the UN Global Compact and GRI on the Reporting on the SDGs Action Platform.
Fonds de Réserve pour les Retraites — FRR (Pension reserve fund, France) has committed to increasing positive investments in green infrastructure and ecological transitioning, as well as signing up to several international initiatives aimed at reducing its portfolio's greenhouse gas emissions and excluding coal and related activities.
Hermes Investment Management (Investment management services, UK) committed to engaging with the largest carbon emitters represented in its own fund portfolios, and those it stewards on behalf of institutional investors, to encourage enhanced disclosure of carbon emissions, adopt strategies to reduce carbon emissions and capture low-carbon opportunities.
KCB Group (Financial services, Kenya) has committed to partnering with other industry players to raise the first Green Bonds in their region for funding projects that have a positive environmental impact, increasing support for climate change initiatives for arid and semi-arid areas and committing US$500 million over the next five years to support youth employment.
Other announcements of support from the financial services industry came from Alecta (Insurance, Sweden); Inherent Group (Investment management services, United States); Insurance Australia Group (Insurance, Australia); Sarona Asset Management (Private equity, Netherlands); and Şekerbank T.A.S. (Financial services, Turkey).
Since 2008, the UN Private Sector Forum has annually gathered CEOs and Heads of State at the United Nations to discuss pressing issues such as climate change, global development and human rights. Hosted by UN Secretary-General António Guterres and organized by the UN Global Compact in collaboration with other organizing partners, this year's Forum featured panel discussions led by prominent global Chief Executives including: Scott Mather (Chief Investment Officer U.S. Core Strategies, PIMCO), Bola Adesola (Managing Director and CEO, Standard Chartered Bank Nigeria), Walt Macnee (Vice Chairman, Mastercard), Mark Schneider (CEO, Nestlé S.A.), Nomsa Daniels (CEO, Graça Machel Trust), and Sunil Mittal (Chairman, ICC and Founder and Chairman, Bharti Enterprises). The Forum was moderated by CNBC anchor Becky Quick.
Separately, the UN Global Compact also announced today in partnership with CDP, WRI and WWF that more than 300 global companies have now committed to set emissions reduction targets through the Science Based Targets initiative. This year, more than 90 new companies have joined, demonstrating that the private sector is committed to aligning their efforts to tackle climate change with the Paris Agreement's goal to limit global warming to well below 2 degrees Celsius. New companies include Gap Inc., NIKE Inc., Levi Strauss & Co., GUESS, EILEEN FISHER Inc., VF Corporation, Cummins, Epson, Mahindra Sanyo, Merck, CVS Health, Olam, Telefónica, Veolia Environnement, Wyndham Worldwide Corporation and more.
About the United Nations Global Compact
The United Nations Global Compact is a call to companies everywhere to align their operations and strategies with ten universally accepted principles in the areas of human rights, labour, environment and anti-corruption, and to take action in support of UN goals and issues embodied in the Sustainable Development Goals. The UN Global Compact is a leadership platform for the development, implementation and disclosure of responsible corporate practices. Launched in 2000, it is the largest corporate sustainability initiative in the world, with more than 9,500 companies and 3,000 non-business signatories based in over 160 countries, and more than 70 Local Networks. www.unglobalcompact.org