Truist Stands for Better, Builds on History of Service and Philanthropy
Truist Stands for Better, Builds on History of Service and Philanthropy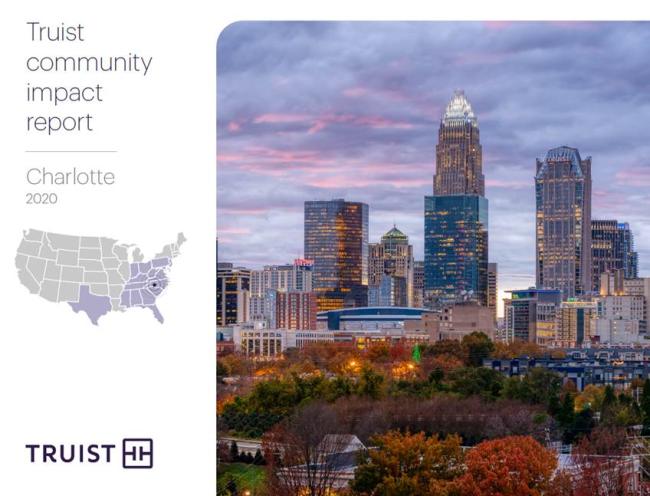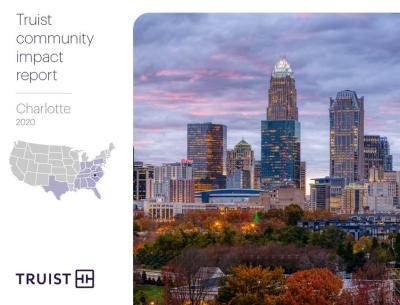 Monday, December 7, 2020 - 11:15am
One year ago, BB&T and SunTrust completed a historic merger of equals to form Truist. 
Today, the company is celebrating its teammates' hard work and collective commitment to the communities it serves through three community impact reports. The company's purpose is to inspire and build better lives and communities, and each report shares some of the ways 55,000 Truist teammates brought this purpose to life during an unprecedented year marked by a global pandemic, challenging economic environment and social injustice.
The community impact reports highlight how Truist teammates supported education, affordable housing, health care and access to capital in the following cities:
"In this extremely challenging year, too many people—including some in our own Truist family—are hurting," said Truist Chairman and CEO Kelly King. "But I'm proud of our teammates' numerous and significant accomplishments as they lifted each other up, served our clients and supported our communities. Our Truist teammates have come together as 'One Team' to live out our purpose and demonstrate our value of caring, and they're the reason Truist stands for better and always will."
Diversity, Equity, and Inclusion
Truist's commitment to stand for better extended to addressing racial inequity in 2020. Nationally, Truist contributed more than $78 million in grants to support social justice initiatives, invest in historically Black colleges and universities and empower historically underserved communities.
Learn more about Truist's commitment to diversity, equity, and inclusion.