Truist Named LISC Donor of the Month, August 2020.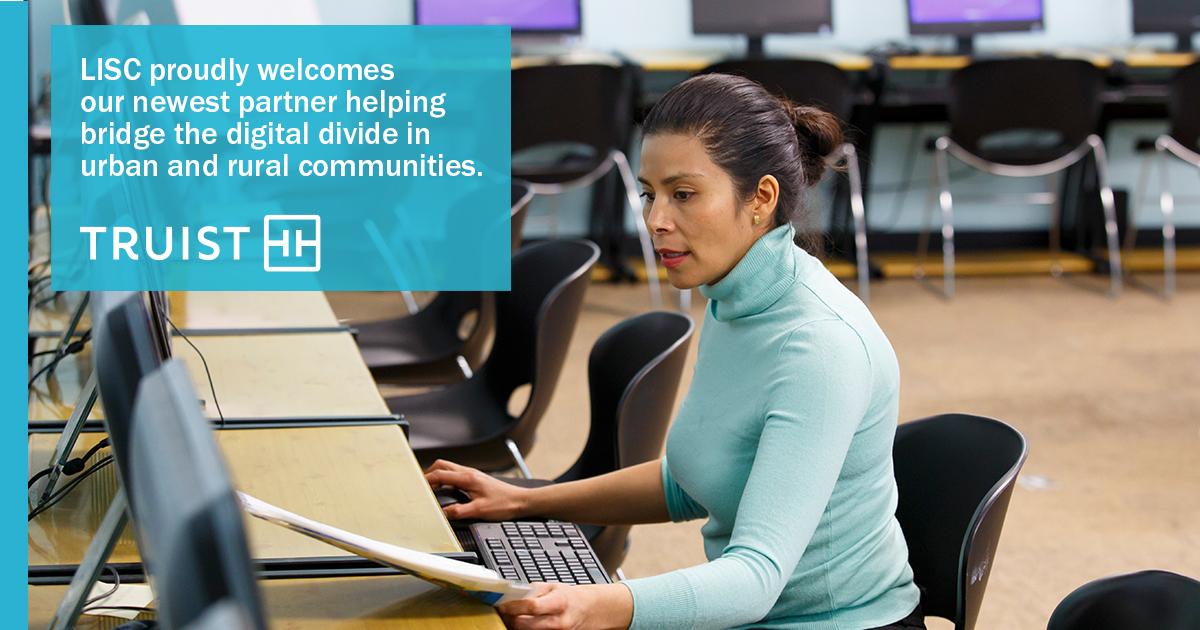 This content was originally posted by, and on, LISC.org, August 2020.
The COVID-19 pandemic has not only illuminated the magnitude of the racial health and wealth gaps across the country, but has also shone a spotlight on the additional hurdles that rural communities face in comparison to their urban counterparts due to limited access to capital, support services, and connectivity.
To help address the gaps, hurdles, and evolving needs of small businesses, nonprofits, and communities impacted by the COVID-19 pandemic and the related economic downturn, as part of its Truist Cares initiative, Truist Bank, through the Truist Charitable Fund at The Winston-Salem Foundation, recently granted LISC $6 million to support and sustain our COVID-19 relief and recovery efforts.
The grant will support LISC's facilitation of small business grants for rural, women-owned, and minority-owned businesses in our shared urban and rural footprint in 16 states and Washington, D.C., as well as the collaboration with place-based business support organizations to deliver technical assistance.
Additionally, Truist's support will help LISC bridge the digital divide in rural communities. The pandemic has amplified the digital inequality that is pronounced in the underinvested and under-connected rural areas where there is often limited or no infrastructure for communitywide broadband.
Broadband access is critical for families to access school, work, and health-related needs, and nonprofit organizations that are the delivery system for vital goods and services in our communities. LISC will leverage our network of rural community partners and LISC offices to increase digital access and support connectivity.
"Many of our rural and urban communities are experiencing the negative impact caused by a digital divide that has intensified as a result of COVID-19," said Truist Chief Digital and Client Experience Officer Dontá Wilson. "Our goal is to help LISC bridge the gap to ensure vulnerable populations in these communities, including small businesses, have access to affordable and reliable broadband that is critical to advance economic growth, enrich educational opportunities and create thriving communities."
We are grateful for Truist's support and shared commitment to serving those most impacted by the COVID-19 crisis and look forward to working together toward relief and sustained recovery for families, businesses, and communities.
Truist Cares is a cooperative effort between Truist Financial Corporation, Truist Foundation, Inc., and Truist Charitable Fund to provide communities, organizations and individuals disaster relief and assistance during the COVID-19 crisis. Learn more here.