Truist Empowers 1 Million High School Students with Financial Foundations Program
Online personal finance education program enables thousands of schools to deliver critical, state standards-aligned curriculum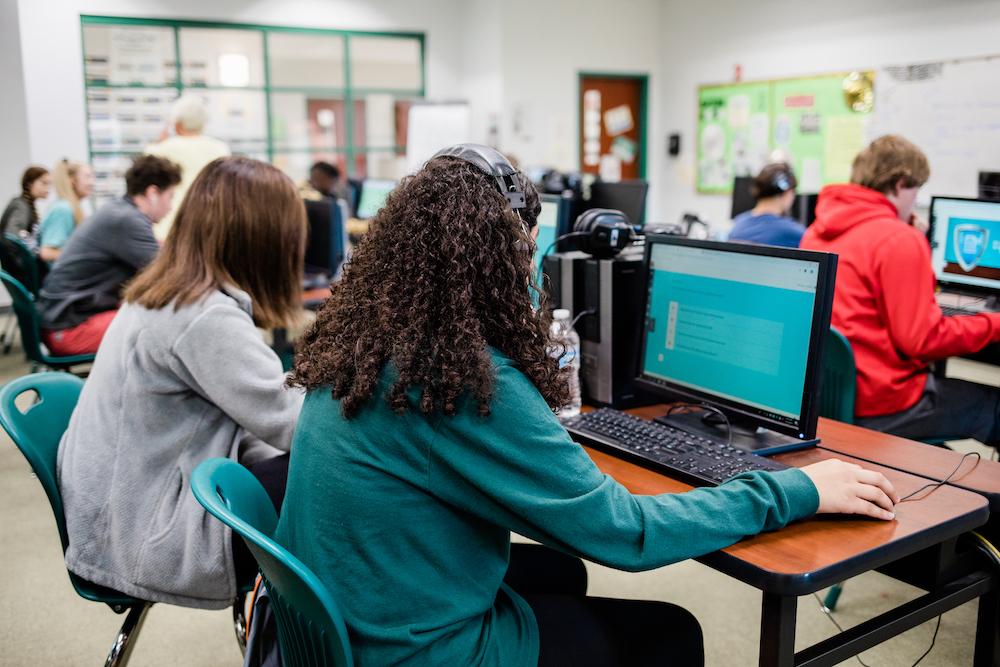 CHARLOTTE, N.C., May 13, 2020 /3BL Media/ – Truist Financial Corporation (NYSE: TFC) today announced that Truist Financial Foundations, its digital financial education program, has reached more than 1 million high school learners across 15 states and Washington, D.C. Since 2010, these online lessons have empowered high school students with the knowledge and skills to confidently navigate the modern financial world. Truist Financial Foundations is powered and delivered to schools by EVERFI, the leading social impact education innovator. 
"Financial education and empowerment are critical to the future success of our nation's youth. Our rich, strategic partnership with EVERFI has empowered more than 1 million high school students, helping them increase their financial knowledge by an average of 78%," said Truist Chairman and CEO Kelly S. King. "As part of the Truist Cares initiative, our response to COVID-19, we have worked together with EVERFI to make Truist Financial Foundations available to students in our footprint during this time of remote learning."
Increasing access
In response to the widespread school closures, Truist's strategic partner EVERFI opened up their full K-12 learning library to students nationwide for a limited time, including Truist Financial Foundations. Students have access to more than 20 digital courses on critical topics ranging from financial education, mental wellness, and early literacy. As a digital resource, educators can use these online lessons within their remote learning plans for students.
Truist Financial Foundations consists of seven personal finance lessons, ranging from banking basics to budgeting, managing credit and debt, and financing higher education. The interactive lessons translate complex financial concepts to help students develop actionable strategies for managing their finances.
This program has grown exponentially each year since BB&T now Truist began sponsoring the personal finance course in its footprint. In the 2010-2011 school year, the program was delivered to more than 6,600 students. Last year, more than 206,000 students were impacted throughout 15 states, including Alabama, Florida, Georgia, Indiana, Kentucky, Maryland, New Jersey, North Carolina, Ohio, Pennsylvania, South Carolina, Tennessee, Texas, Virginia, West Virginia, and Washington, D.C. Truist Financial Foundations proactively brings this critical financial education to high schools at no cost to school districts, teachers, or students.
Measuring impact
By testing students before and after each lesson, this program not only teaches financial capability, but it also measures it. In the 2018-2019 school year, participating high school students increased their financial knowledge by an average of 78%. One of the largest jumps in test scores occurred in the Financing Higher Education lesson, with students increasing their scores from 44% in the pre-assessment to 85% in the post-assessment.
"Truist Financial Foundations helped me identify all the different steps and measurements I need to take in order to be prepared for college," said Sarah Jane Stout, a Charlotte-Mecklenburg high school student. "I learned about the importance of savings and earning interest. Saving for college and graduate school seemed like a daunting task, but the program broke it down into smaller steps."  
The program has helped many students gain the confidence to make decisions about applying for financial aid and loans, according to Chip Lucas, executive director, Career and Technical Education at Cumberland County Schools in North Carolina. 
To learn more about Truist Cares, visit truist.com/coronavirus-response/truist-cares. To enroll in Truist Financial Foundations and other EVERFI courses, visit everfi.com/k-12/parent-remote-learning/.
About Truist
Truist Financial Corporation is a purpose-driven financial services company committed to inspire and build better lives and communities. With 275 years of combined BB&T and SunTrust history, Truist serves approximately 12 million households with leading market share in many high-growth markets in the country. The company offers a wide range of services including retail, small business and commercial banking; asset management; capital markets; commercial real estate; corporate and institutional banking; insurance; mortgage; payments; specialized lending and wealth management. Headquartered in Charlotte, North Carolina, Truist is the sixth-largest commercial bank in the U.S. with total assets of $506 billion as of March 31, 2020. Truist Bank, Member FDIC. Learn more at Truist.com.
About EVERFI, Inc. 
EVERFI is an international technology company driving social change through education to address the most challenging issues affecting society ranging from financial wellness to prescription drug safety to workplace conduct and other critical topics. Founded in 2008, EVERFI is fueled by its Software-as-a-Service (SaaS) community engagement platform and has reached more than 41 million learners globally. Recognized as one of the World's Most Innovative Companies by Fast Company in 2020, EVERFI powers community engagement in a sustained manner to empower individuals and organizations to make an impact within their communities. The Company also convenes Networks to bring together financial institutions, colleges, and universities, and some of the largest corporations to leverage insights and connections to drive impact. Some of America's leading CEOs and venture capital firms are EVERFI investors including Amazon founder and CEO Jeff Bezos, Google Chairman Eric Schmidt, Twitter founder Evan Williams, as well as Advance, Rethink Education and Rethink Impact. To learn more about EVERFI visit everfi.com or follow us on Facebook, Instagram, LinkedIn, or Twitter @EVERFI.
For more information, please contact: Media@Truist.com
SOURCE: Information taken from the BB&T now Truist 2018-2019 Impact Report