Truist Donates $2.5 Million Grant to Children's Healthcare of Atlanta
Truist Donates $2.5 Million Grant to Children's Healthcare of Atlanta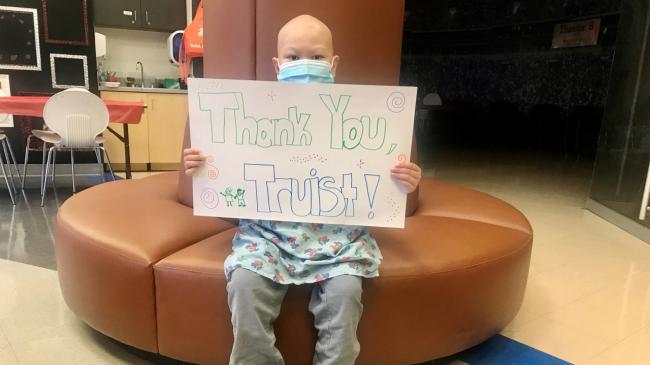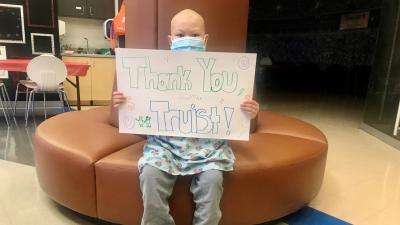 Monday, February 22, 2021 - 2:05pm
Children's Healthcare of Atlanta has announced it received a $2.5 million grant from Truist to support the North Druid Hills campus, which includes Arthur M. Blank Hospital.
The 1.5 million-square-foot hospital, slated to open in 2025, will be located at the northeastern corner of North Druid Hills and I-85 in Brookhaven.
About Truist
Truist Financial Corporation (NYSE: TFC) is a purpose-driven financial services company committed to inspire and build better lives and communities. With the combined history of BB&T and SunTrust, Truist has leading market share in many high-growth markets in the country. The company offers a wide range of services including retail, small business and commercial banking; asset management; capital markets; commercial real estate; corporate and institutional banking; insurance; mortgage; payments; specialized lending; and wealth management. Headquartered in Charlotte, North Carolina, Truist is the sixth-largest commercial bank in the U.S. with total assets of $509 billion as of December 31, 2020. Truist Bank, Member FDIC. Learn more at Truist.com.
About Truist Foundation
The Truist Foundation is committed to Truist Financial Corporation's (NYSE: TFC) purpose to inspire and build better lives and communities. Established in 2020, the foundation makes strategic investments in nonprofit organizations to help ensure the communities it serves have more opportunities for a better quality of life. The Truist Foundation's grants and activities focus on leadership development, economic mobility, thriving communities and educational equity. Learn more at Truist.com/Purpose/Truist-Foundation.