Towards Global Goal 4 - Quality Education
Towards Global Goal 4 - Quality Education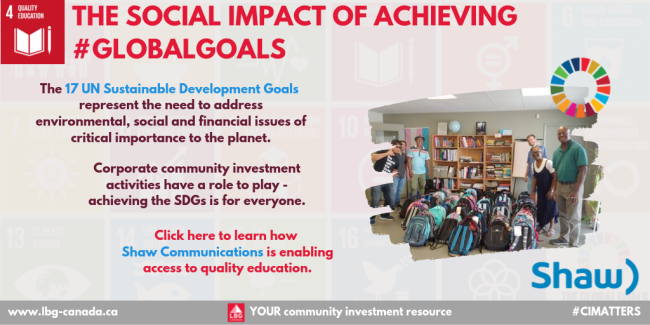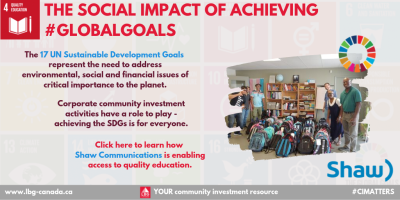 Friday, September 27, 2019 - 8:00am
The Sustainable Development Goals (SDGs), The Global Goals, often seem far way. Global can feel very much out of reach. 2030 can be perceived as far beyond tomorrow. How can we meaningfully engage in the SDGs as an individual, as a company with a vast corporate reach?
As it turns out, the Think Global, Act Local approach that underpins community investment activity is a gateway for contributions to the SDGs. Shaw Communications' (Shaw) on-going support of Pathways to Education is an example of a highly localized investment contributing to SDG 4: Quality Education.
Click here to learn more about Shaw's support of the Pathways to Education program. 
-30-