Timberland Victory Garden Funds New Home for Family in Haiti
By: Ann Caron, Social Compliance and Reporting Manager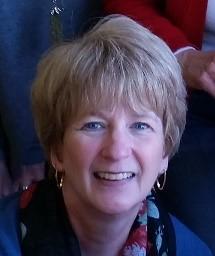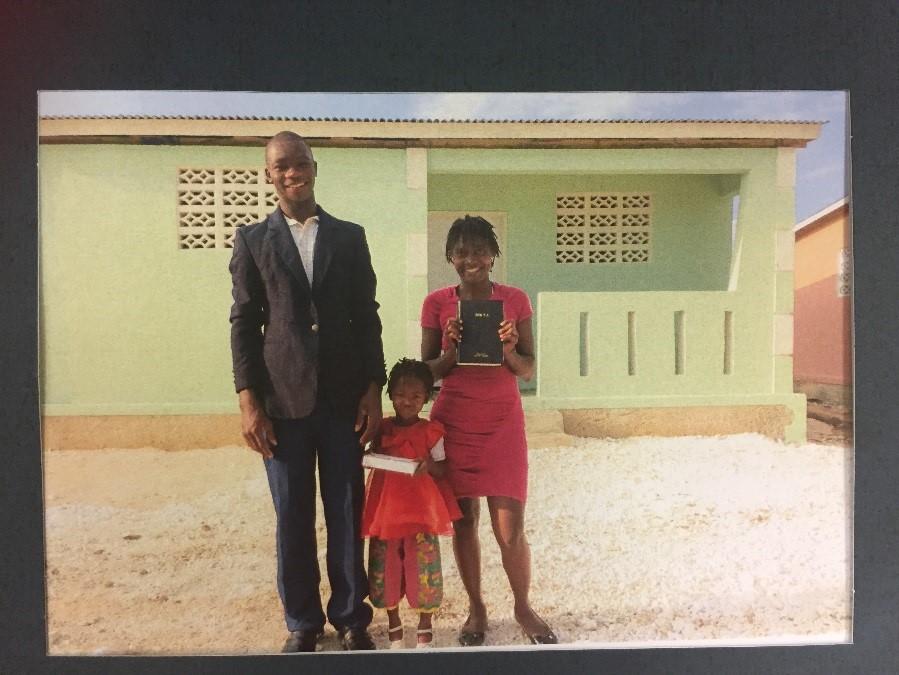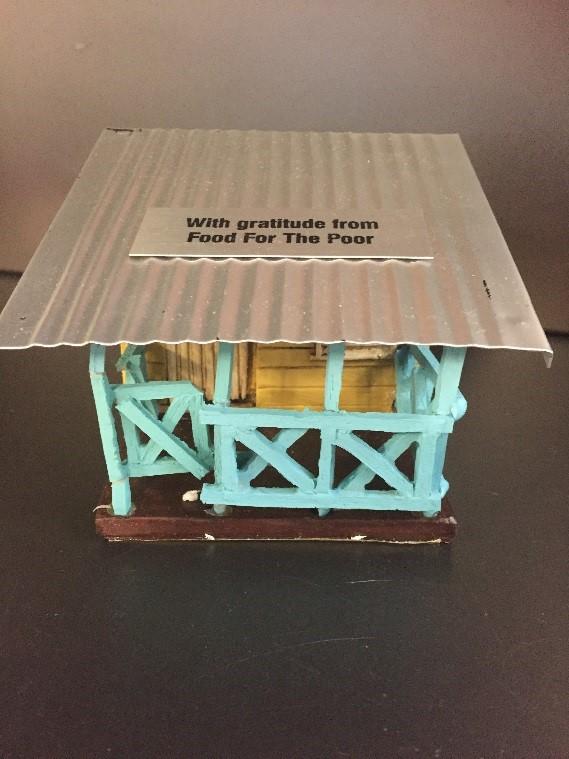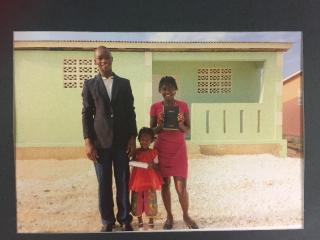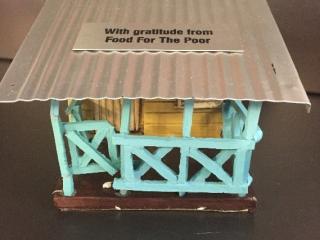 As an employee of Timberland, I am offered up to 40 paid community service hours each year through the company's Path of Service™ program, now in its 26th year. One of the ways I use my hours is to manage the Timberland Victory Garden, a raised-bed vegetable garden located on the front lawn of our global headquarters in Stratham, New Hampshire.
Each year, I lead a team of employees who plant, tend, and harvest the vegetables we grow in our 1,200 square foot garden. We sell our harvest to Timberland employees, who appreciate the access to just-picked fresh produce, and all money collected is donated to worthy cause. 
For ten years, we donated Victory Garden proceeds to a local food bank, but early last year, I learned of a new way our funds could make a difference. I was deeply moved by a representative from Food for the Poor, a non-profit that serves people in need in the Caribbean and Latin America. He spoke passionately about the hardships faced by so many families, and the work the organization does to help. I learned that for $3,600, Food for the Poor can build a safe and secure home for a family currently living in a mud hut or makeshift shack. I shared this opportunity with my Victory Garden teammates, and we all decided we would dedicate our 2017 proceeds to build a home for a family in need.
The Victory Garden Committee worked in the garden all summer and most of the fall, and Timberland employees really came through with their donations. At the end of the season, we held a bake sale that brought us to our goal of $3,600, which we donated to Food for the Poor. Just last week, we received a picture of a family standing in front of their new home – the home that the Victory Garden funds built – along with a small replica of the house and a certificate of thanks. Our employees were deeply moved when they saw the positive impact their service and donations had on a family in need. 
I am especially proud to work for an organization that not only allows employees to make a difference, but also actively encourages them to do so. As a result, our collective efforts have helped many communities near and far, and have now also built a home for a deserving family in Haiti. 
To learn more about Food for the Poor, visit http://www.foodforthepoor.org/. For more about Timberland's Path of Service™ program, visit https://www.timberland.com/responsibility.html.