Timberland Transforms Its Annual Holiday Traditions Into All-Virtual Celebrations of Community and Service
Over 100 volunteers served at virtual projects to support community organizations.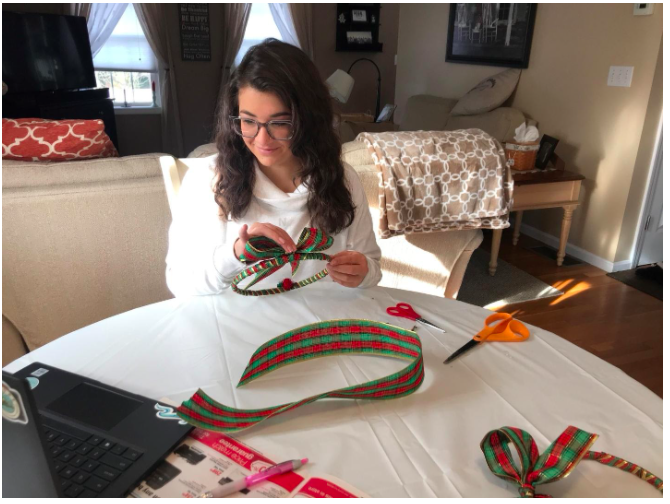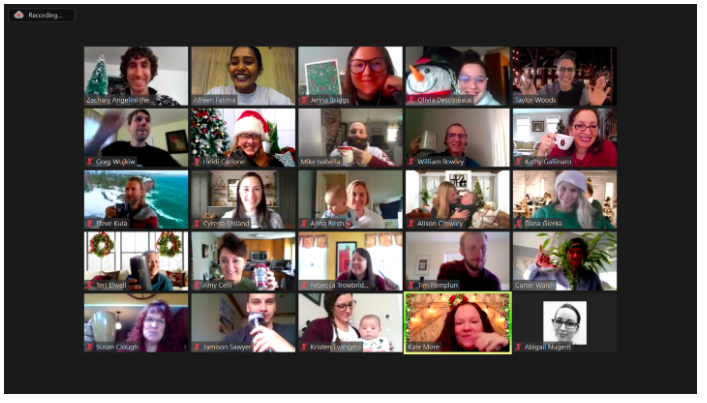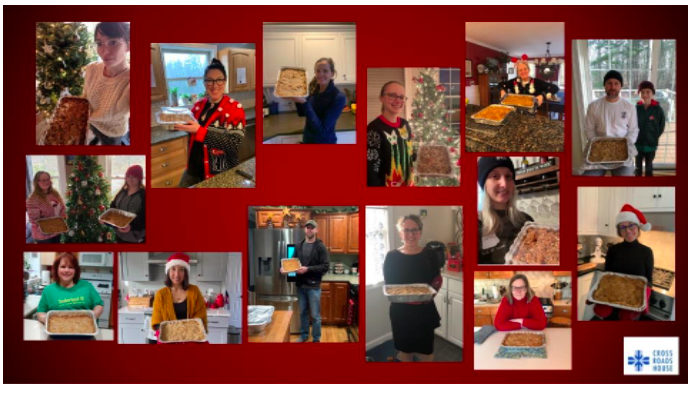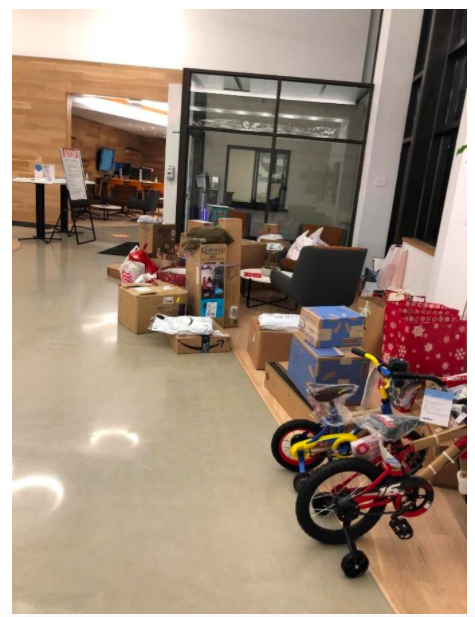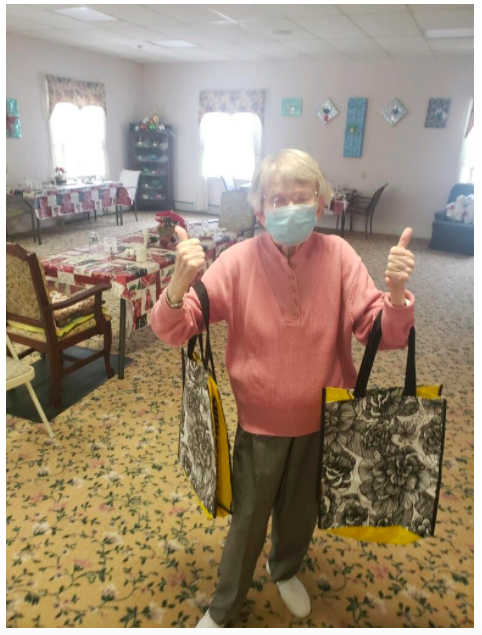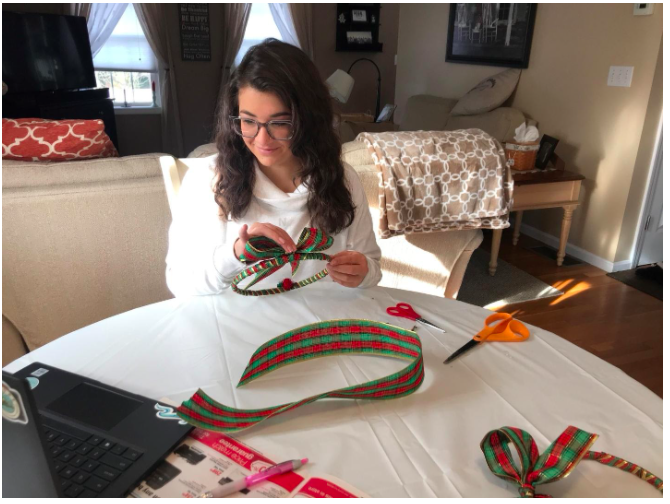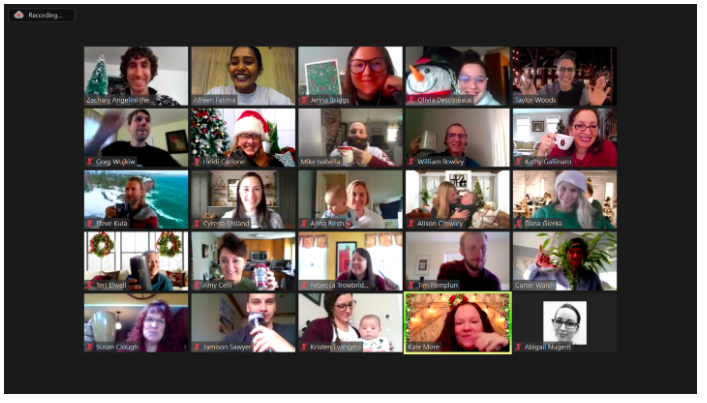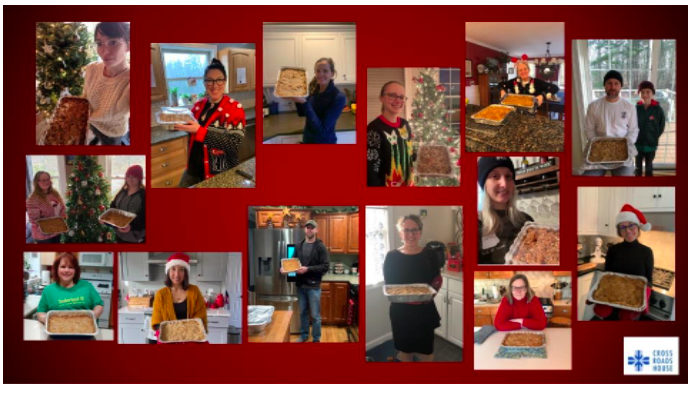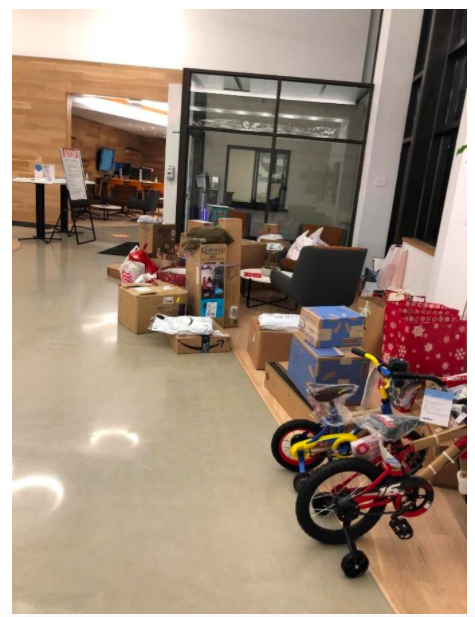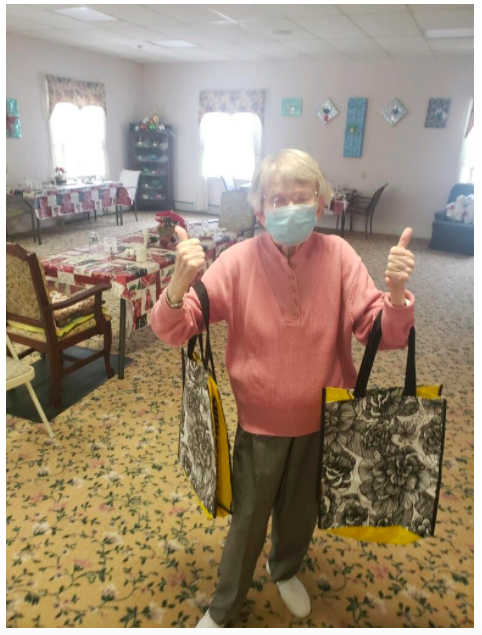 The spirit of giving is alive and well at the Timberland headquarters in Stratham, NH. Though the more than 300 employees continue to work from home due to COVID-19, they have found new ways to engage with their communities and help those less fortunate.  Also new for this year was a desire to support the Black community more intentionally, which sparked several new partnerships.
One annual tradition that was updated this year was Timberland's Holiday Giving Program. The brand's Community Engagement Team typically decorates a large tree with gift wishes from local organizations. Employees then volunteer to fulfill one or more wishes and deliver the unwrapped gifts to the Stratham headquarters for distribution to the organizations.  This year, there was no tree, but employees signed up online to fulfill a wish and deliver it to the Timberland building.  As the photo attests, employees were no less generous than in years past and fulfilled over 100 wishes for five organizations – one of which was Roca, a new partner that serves primarily BIPOC communities in East Boston and Baltimore. Employees specifically fulfilled holiday wishes for Roca's program to support young mothers. 
Another long-standing Timberland tradition is the annual Mingle Jingle Cheer holiday celebration. Despite being an entirely virtual event, this year's gathering was full of good cheer and opportunities to serve others.  After the first hour of entertainment, including greetings from members of the leadership team and humorous videos, over 110 employees gathered in smaller Zoom meetings to serve at different volunteer projects.  Over the course of two and a half hours, one volunteer team made handmade wreaths to decorate residents' rooms at two senior-living facilities in New Hampshire, while another team cooked and baked meals for a local homeless shelter.
New for this year, Timberland partnered with Goodera, an organization that curates impactful virtual volunteer opportunities, to source virtual volunteer projects to support the Black community. Over 80 employees served at three different virtual projects and:
created 202 e-flash cards of 15 topics of Black history

designed and wrote 97 motivational e-cards for homeless and homeschooled children

created 12 digital teaching and learning games for children.
All three projects benefitted an organization that supports homeless and homeschooled.  "I wasn't entirely sure what to expect when I registered to make e-flash cards, but it was an amazing experience!" said employee volunteer Divya Aidoud. "I learned so much about key leaders in Black history and I loved working in a small group to create flash cards to help younger kids learn about the inspiring heroes that came before them."
"This year, more than ever, we needed our annual Mingle Jingle gathering to keep the spirit of community and giving back alive," said Jason Blades, Timberland's national community engagement manager. "Although 2020 has been challenging for all of us, there are members of our community that have been impacted more than we have, and our employee community welcomes the opportunity to support them through fulfilling holiday wishes and virtual service."