Timberland Supports WWII Veterans and Honor Flight New England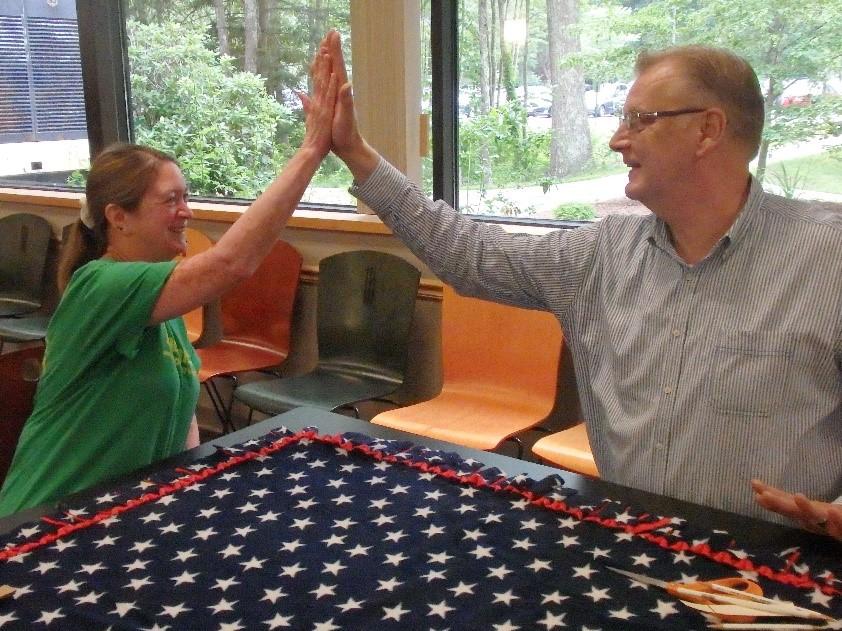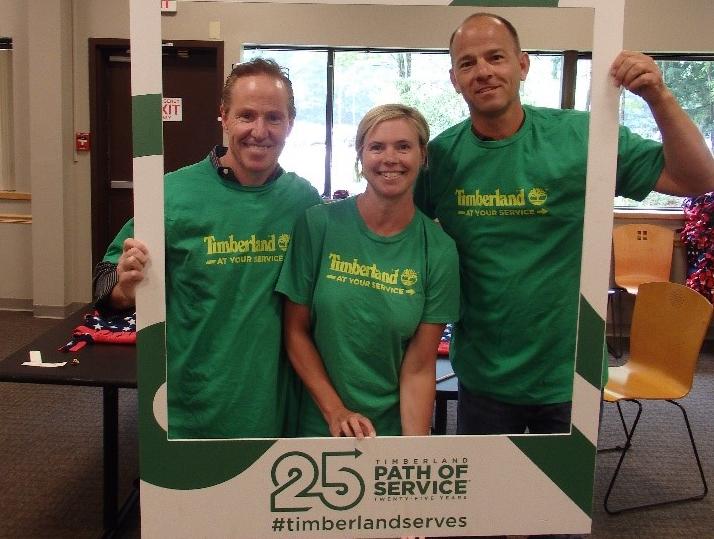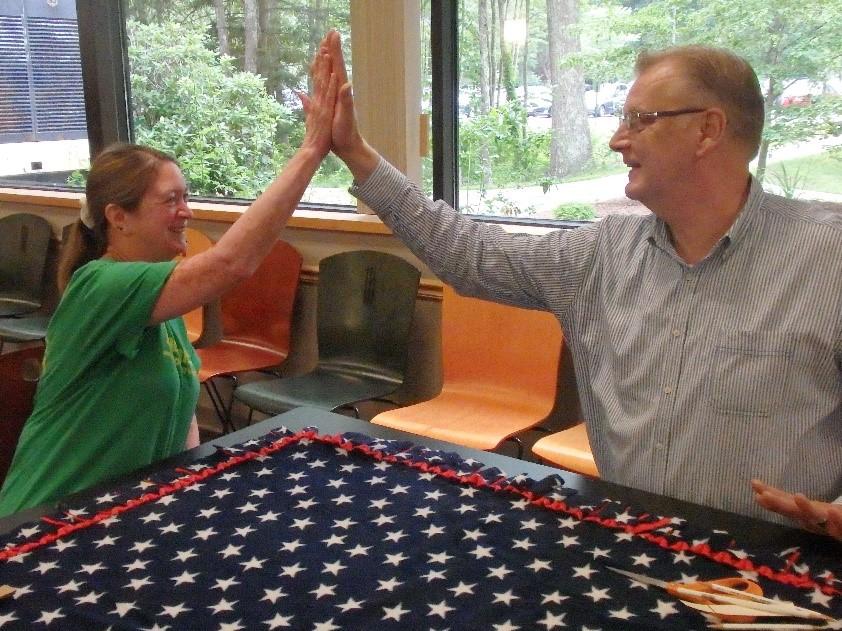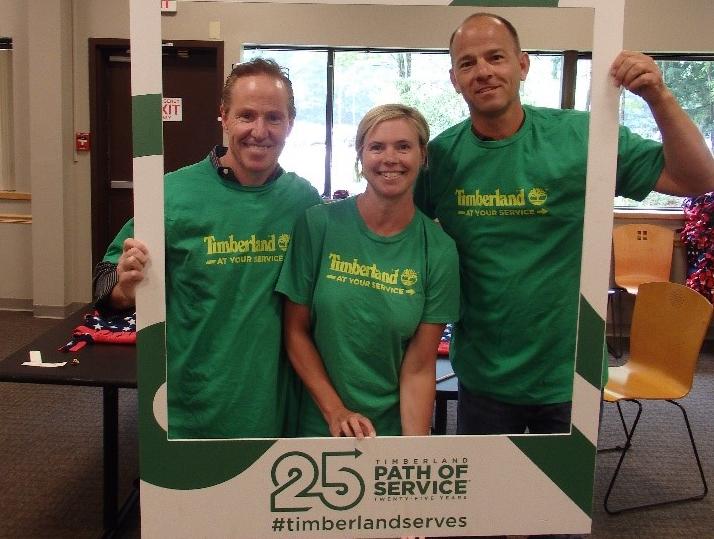 Recently, employees of outdoor lifestyle brand Timberland took a few hours away from their desks to participate in an in-house service event in support of Honor Flight New England. Honor Flight's mission is to transport America's veterans to Washington, D.C. to visit and reflect at the memorials dedicated to honoring their service and sacrifices. In preparation for the next flight, scheduled for Sunday, September 24, Timberland employees made patriotic blankets and handmade cards for the veterans.
The in-house project was part of Timberland's 25 Days of Service Challenge, in celebration of the company's 25th anniversary of the Path of ServiceTM volunteer program. Employees from throughout the company served for 1-2 hour shifts to work on the blankets, which will be given to the veterans when they board the plane.  During the flight there is a "Mail Call" where each vet is given handmade cards and letters also made by the volunteers to thank them for their service. 
"Honor Flight is doing a wonderful thing to honor our vets," says Jim Pisani, Timberland brand president who volunteered at the in-house event. "I'm happy to volunteer my time, and join other Timberland volunteers, to make the flight even more special for the men and women who sacrificed so much for our country."
Veterans and their chaperones are given a hero's sendoff upon leaving Boston's Logan Airport, and are met with equal fanfare upon arrival in Washington, D.C. WWII vets are currently given top priority, followed by Korean and Vietnam vets. 
"Many of our most senior heroes describe their Honor Flight trip as one of the best days of their lives," said Joe Byron, Honor Flight New England founder. "We have learned that they will cherish their mementos from that special day and will read their mail call letters many times, in awe of the impact they have made on so many. All will know at the end of the day that America will be forever grateful for their service and sacrifice."
To learn more about Honor Flight New England, visit http://honorflightnewengland.org.  For more about Timberland's Path of ServiceTM program, visit https://www.timberland.com/responsibility.html