Thinking Globally, Acting Locally: Engaging a Diverse Workforce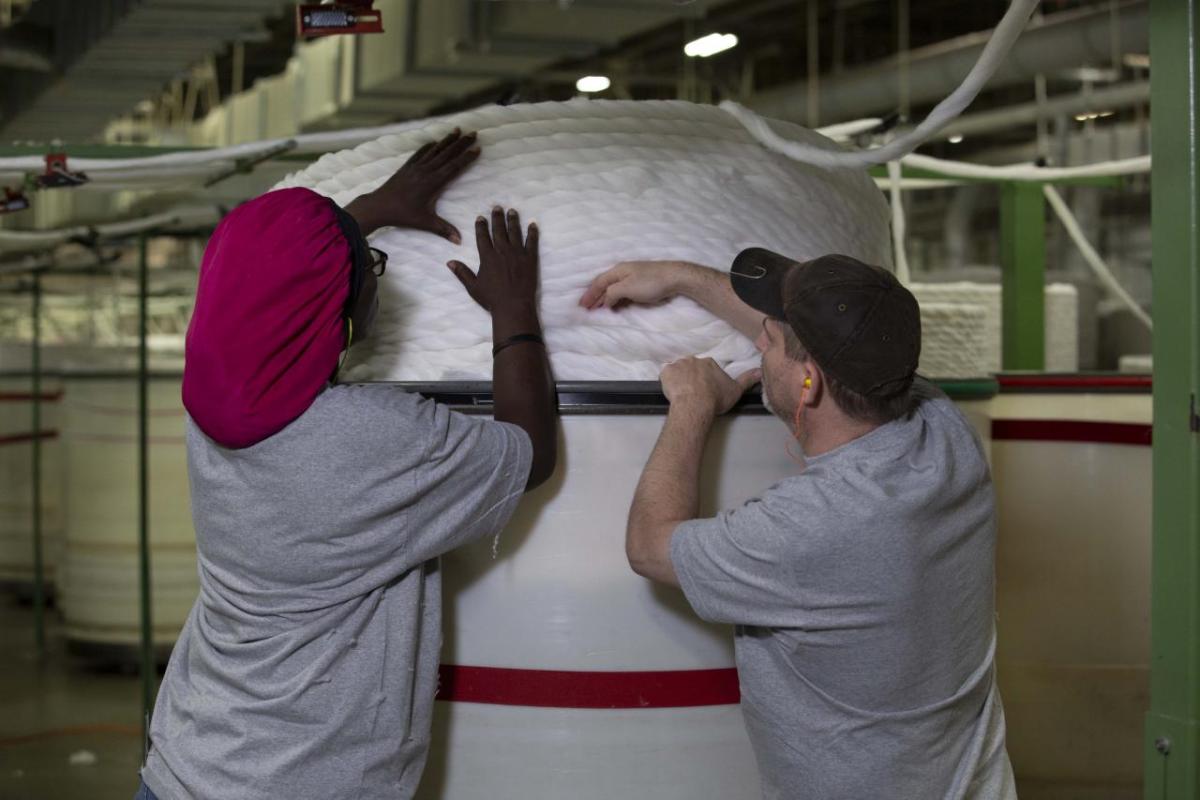 Thinking Globally, Acting Locally: Engaging a Diverse Workforce
In light of World Day for Cultural Diversity, Gildan shares how operating in 12 countries comes to life through its diverse workforce of close to 50,000 employees and strong local hiring practices.
"At Gildan, the phrase 'thinking globally, acting locally,' truly resonates with us," says Karine Doucet, Vice-President, Global Talent Management and Culture at Gildan. "We know that each region in which we operate has its own cultural identity and seeking counsel from local experts is the best way to ensure that the practices and processes we need to implement on a global scale also resonate with our reality on the ground."
Gildan's footprint of operating in 12 countries naturally brings great cultural variety within the organization. Hiring local leaders allows for the diversity of thoughts, opinions, and perspectives from people of each region to come to light and work together, while ensuring that actions are rooted within local realities. These leaders provide the guidance and support needed to translate important measures, such as health and safety, employee engagement, building an inclusive workplace, and more, in ways that are locally meaningful. Gildan also often brings in seasoned experts to assist local teams with adapting global measures to suit local needs.
A great example of how Gildan thinks globally but acts locally is through the action plans implemented following the organization's Employee Engagement and Inclusion survey. Through the feedback received, Gildan established three areas of focus at a global level – manager relationships, work-life balance, and inclusion. However, how these three areas are addressed varies from one region to another. Local leaders take ownership in planning, leading, and implementing relevant initiatives that advance Gildan's efforts on the three fronts, and do so in ways that resonate with the people in their regions.
In Honduras and Nicaragua, for instance, Gildan's health fairs are a great way to support work-life balance. These fairs provide free consultations and increase access to healthcare for employees and their families. In other locations, social events, such as the SocaRukshun in Barbados, and Family Fun Days in Charleston and Eden help achieve these same global goals.
On the manager relationship front, Gildan's Leading the Gildan Way program aims to train first-line managers to lead teams while upholding the Company's core values. Part of the program specifically focuses on diverse and inclusive leadership, which aims to equip participants with the tools to promote a sense of belonging for all employees. Available globally, the program is implemented at scale but with unique renditions in each location to cater to local needs.
Finally, in terms of inclusion, the Company has committed to reaching gender parity globally, and each geographical location addresses this through various initiatives. For example, in Canada, the Company is certified at the silver level by the Women in Governance Parity Certification in recognition for its commitment and work on parity, diversity, and inclusion for employees located in that country. In the Dominican Republic, Gildan has signed The Gender Equality Seal Commitment, a United Nations Development Programme (UNDP) to drive gender equality and women empowerment. Additionally, in this region, 60% of Gildan's management positions are already held by women.
"We believe in a global approach that needs to be localized, and are committed to Making Apparel Better® by respecting the cultural, social, and economic realities of the people in the regions where we operate," finishes Karine.
Find out more about Gildan here.